Original URL: https://www.theregister.co.uk/2009/07/02/gtaiv_iphone/
Grand Theft Auto IV coming to the iPhone?
Video teases gamers
Posted in Personal Tech, 2nd July 2009 17:02 GMT
The appearance of mysterious video has got the gaming world convinced that Grand Theft Auto IV is coming to... the iPhone.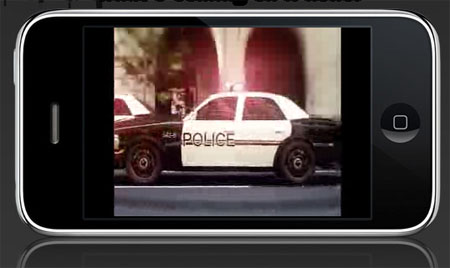 The video hints that GTA IV's coming to the iPhone
On a website called coming-on-iphone.com, you're shown a horizontally placed iPhone underneath the banner heading: "You have no idea what's coming on iPhone."
Click on the iPhone's screen and you're treated to a 40-second video clip of something that looks a lot like GTA IV down to the very last detail.
For example, two gun-wielding men drive a blacked-out four-by-four that's being chased by several police cars. Even the buildings look almost identical to those seen in New York Liberty City.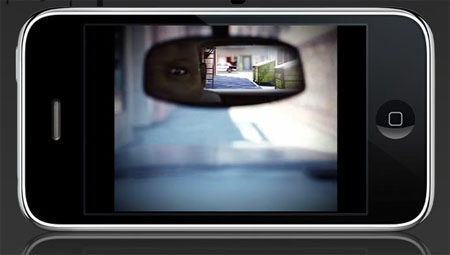 Is that Niko Bellic's reflection?
One shot also shows a man who looks suspiciously like GTA IV protagonist the blood-thirsty gangster Niko Bellic.
It's important to note that the footage hasn't actually been taken directly from GTA IV and is obviously a out-of-game rendering – as many videogame adverts are.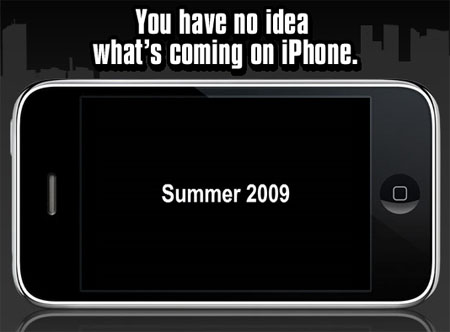 Rockstar has denied all knowladge
The game - whatever it is - is set to be released this summer, according to the website.
Rockstar's UK wouldn't confirm or deny that an iPhone version of GTA is on the way. ®