Original URL: https://www.theregister.co.uk/2009/06/16/paris_airshow_intro/
Paris Airshow kicks off
Ils montent diddly vers le haut et encore vers le haut
Posted in Science, 16th June 2009 09:41 GMT
Paris Airshow Yesterday saw the opening of the biannual Paris Airshow (or more correctly the Salon du Bourget Air et Espace). Like its British counterpart at Farnborough, held in alternate years, Paris is a technology show as much as it is an aviation one - not to mention the fact that the aerospace world is joined at the hip to the world of death-tech. Thus it is that the parsimonious Vulture overlords have reluctantly agreed to despatch the Register flying-car and killer robot desk to a grey and drizzly Le Bourget, for a few days poking about among the flacks, hacks, fat cats, big wigs, booth babes and test pilots.
To start things off, here are a few pics from around the show. As ever, there's a wide selection of greenwash on offer. Continental arms'n'aerospace megacorp EADS has taken a note from the motor trade's use of "blue" to signify "green", offering the "bluecopter" eco-whirlybird concept. (With cars, "blue" often means literally that a weak solution of urine will be squirted out of the exhaust pipe in order to purify its noxious emissions. That would also be the case with Bluecopter, which would replace the usual turboshaft engine with a turbodiesel.)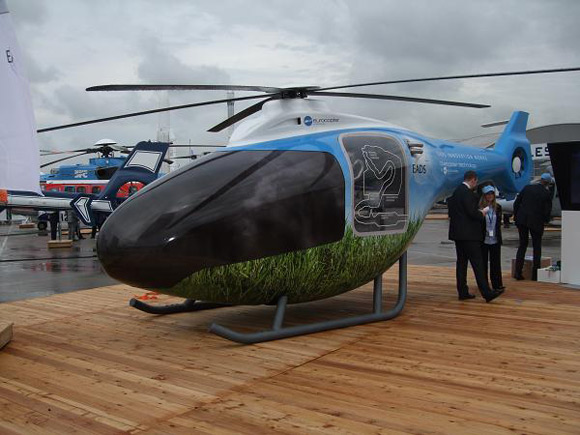 You don't get downwash with the Bluecopter.
Robot planes need robot ground-handling gear before the machine uprising can begin. Luckily ...
Needless to say, there's a sinister Stealth robot combat jet doing the rounds. Blighty's equivalent Taranis job is said to be in the air already, and America is working on one which can fly off aircraft carriers.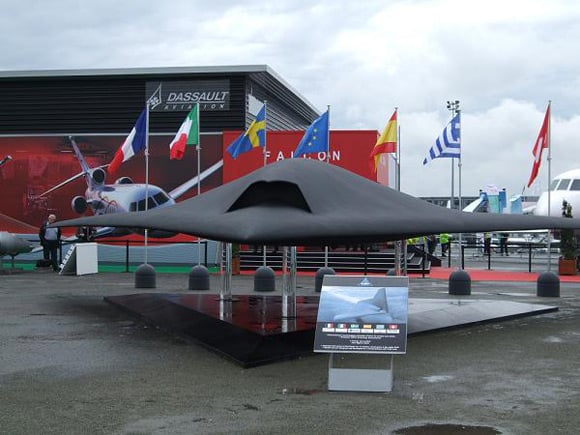 Vous ne m'avez jamais vu. Droite?
Obviously robot aircraft need robot ground-handling tractors before their plan to eliminate humanity can really get going.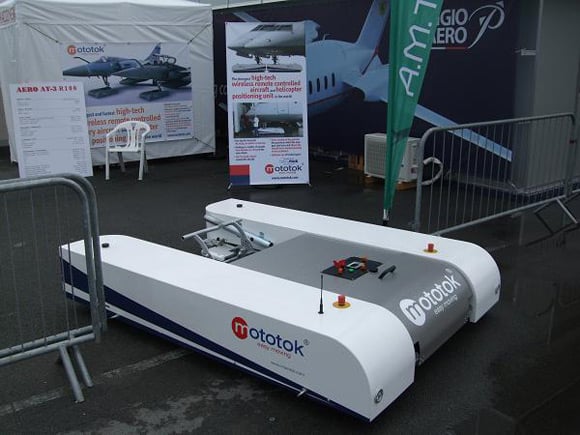 It's so hard to get good fleshy slaves these days.
But of course France has a chunder-comet aeroplane also. It is a mark of civilisation, no?
The French space agency CNES are also present in force, of course. This tail marking actually signifies that the plane is used to simulate the microgravity conditions of orbit, like NASA's well-known "vomit comet" jets.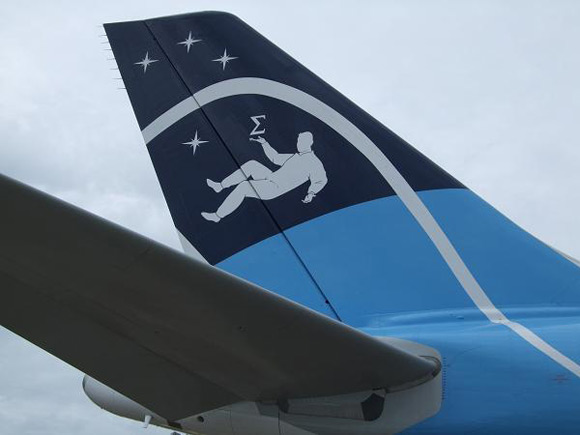 Not a vomit comet, but a comète d'alimentation revue.
There are some things that look like spaceships, too, but actually aren't.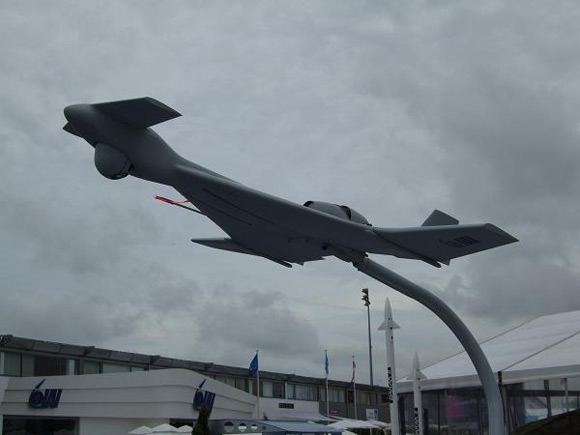 Not an alien battlecruiser; it's actually a loitering munition from Israel.
And some actual space rockets, too.
There are even some space rockets, though they aren't here just for the show. The French air-and-space museum, handily, is at Le Bourget - a bit as though Farnborough were held at Duxford, in UK terms.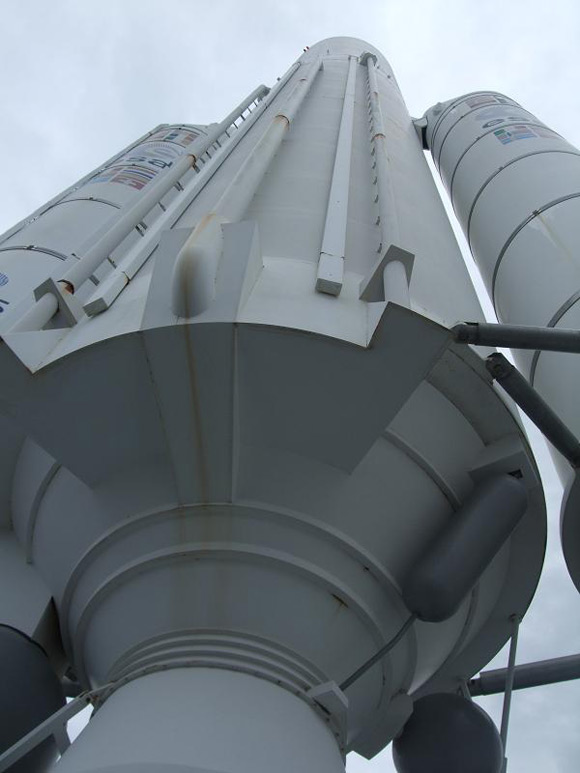 Hurlant, virilité française puissante poussant hardiment a l'espace. Oh, oui
Robots, yes. Spaceships, yes. But some kinds of flashy new tech are just stupid.
No matter how advanced the technology may get, though, it seems there are some new products that still aren't catching on.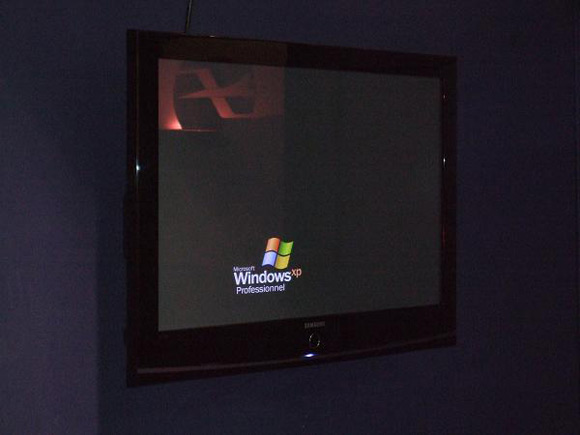 Nous crachons sur le Vista de M'sieu Gates, il est une boîte de puanteurs. Pah
There's a certain amount of figurative gloom here at Paris, to go with the grey skies. The civil aviation sector has been hit hard by the world's recent economic woes, and home team Airbus - despite still having a huge order book - is feeling a bit down after the recent mid-Atlantic disaster to one of its jets.
However, at least half of aerospace is defence related, and the arms boys aren't feeling that sad just yet. Much of the Paris gloom in the biz press is perhaps more related to the fact that a lot of companies have cut back on treats for journos than anything else.
There may not be any Italian space pod skydive babes here at Paris this year, but we feel sure there's plenty of good stuff on offer nonetheless. ®