Original URL: https://www.theregister.co.uk/2009/06/16/olympus_ep1/
Olympus unwraps first Micro Four-Thirds camera
"Mirrors no longer necessary"
Posted in Personal Tech, 16th June 2009 10:19 GMT
Olympus has launched its first camera based on the Micro Four-Thirds format. The firm claimed the result is a DSLR much slimmer than others.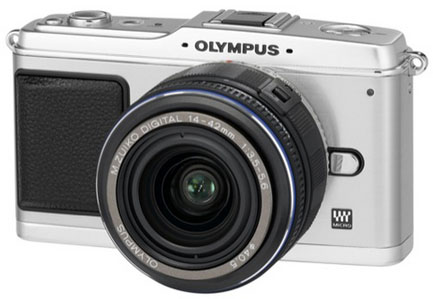 Olympus' E-P1: uses Micro Four-Thirds technology
The E-P1 measures 119.3 x 68.5 x 33mm, yet sports a 12.3Mp sensor and support for interchangeable lenses. A range of Micro Four-Thirds lenses will be released for the camera, and Olympus has promised that "the full range of existing Four Thirds lenses" will also be supported by the E-P1.
But the E-P1's other specifications aren't half-bad, either. For example, the camera has a spacious 3in LCD display and features six "Art filters", including "Pop Flair", "Pin Hole" and "Grainy Film".
Another setting, "e-Portrait", smoothes away wrinkles and eliminates pimples from your people shots, Olympus claimed.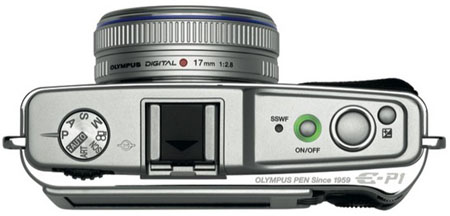 The 12.3Mp camera can also capture video
You'll also be able to capture video on the E-P1 at 720p resolution and 30f/s speed.
Pictures are placed on Micro SD memory cards, while the E-P1's integrated HDMI port should provide an easy and direct method for connecting the camera into your TV.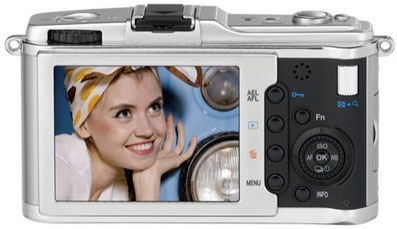 Both Micro Four-Thirds and Four Thirds lenses are supported by the E-P1
It's also worth noting that Olympus has outfitted the E-P1 with image stabilisation and a dust-reduction system.
Olympus' E-P1 will be available next month. You'll have the choice of either a white or silver camera body, but a price hasn't been disclosed, yet. ®