Original URL: https://www.theregister.co.uk/2009/06/02/project_natal/
Microsoft shows controller-less Xbox game control gadget
Project Natal uses voice, motion detection
Posted in Personal Tech, 2nd June 2009 10:28 GMT
Microsoft has finally confirmed that an Xbox 360 motion-capture gadget's in the works.
At the ongoing E3 games fair in Los Angeles, Microsoft announced Project Natal – its codename for a "revolutionary new way to play" that uses "no controller".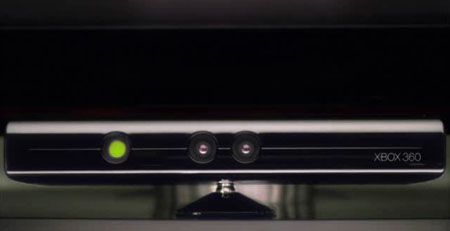 Microsoft's 'Natal': an Xbox 360 motion-capture gadget
The firm's keeping mum about the device's specifics for now, but a promotional video shows a 20cm or so sensor bar that enables you to play games without using any form of handheld controller.
Sound familiar? We thought so, because Register Hardware trialled just such a gaming device at Mobile World Congress back in February. It allowed us to control a virtual racing car by simply holding out both arms as though gripping a steering wheel.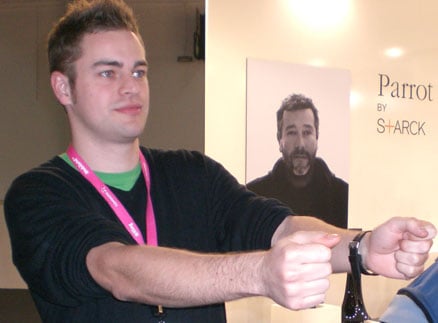 Drive cars without a steering wheel
And Microsoft's promo video shows a young girl doing exactly the same thing, in addition to several other motion-capture controlled games.
So far, Microsoft's only said that Project Natal combines an RGB camera, a depth sensor, an array of microphones and a custom processor running "proprietary software".
It sits underneath your telly to "pick-up full body movement in 3D, while responding to commands, directions and even a shift of emotion in your voice".
The video also shows a family using the gadget like a webcam and as a way of cycling through Xbox Live's video-on-demand content without using the console's controller.
Microsoft's yet to announce when Natal will be available, or how much it'll cost. ®