Original URL: https://www.theregister.co.uk/2009/05/29/swan_lake_3d/
Sky shoots Swan Lake in 3D
Ballerina blitz
Posted in Personal Tech, 29th May 2009 15:02 GMT
Broadcaster Sky has continued its research into the potential of 3D TV by filming snippets of the famous ballet Swan Lake in 3D.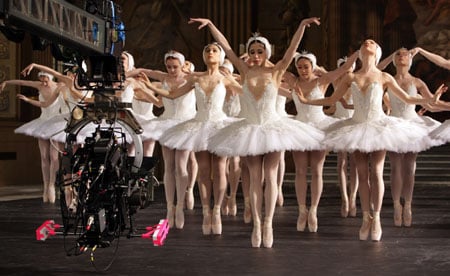 Sky's 3D dual-lens cameras glided around the dancers
At a recent event in London, 32 of the English National Ballet's dancers were filmed gliding around by several dual-lens HD cameras which capture images for the left and right eyes.
But instead of simply shooting from a fixed point – as was the case when Sky previously captured band Keane in 3D — the cameras moved among the ballerinas.
The results were shown at the recent Hay-on-Wye literature and arts festival, but Sky doesn't have any plans to broadcast it to a wider audience.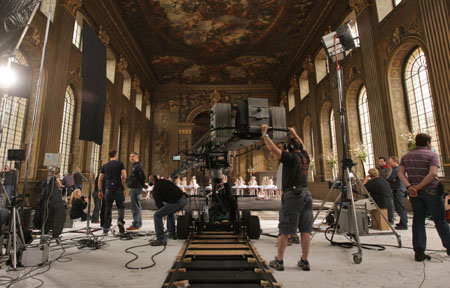 Swan Lake 3D's part of Sky's ongoing 3D TV research
A spokesman for the broadcaster told Register Hardware that the production was simply part of its ongoing 3D TV R&D process.
Swan Lake was shot in 3D "to ensure that we have lots of experience of filming different types of 3D content", he said.
Sky remains tight-lipped about its plans for a commercial 3D TV service. It has said that 3D content availability is the main hurdle. ®