Original URL: https://www.theregister.co.uk/2009/05/29/review_phone_doro_phoneeasy_345_gsm/
Doro PhoneEasy 345gsm
Finger-friendly phone for senior-citizen service
Posted in Personal Tech, 29th May 2009 08:02 GMT
Review Swedish firm Doro's basic handsets for elderly or disabled users have been around since 2007. With the latest range of PhoneEasy handsets, the company raises the bar from its original sackcloth and ashes models in terms of build, style and functionality.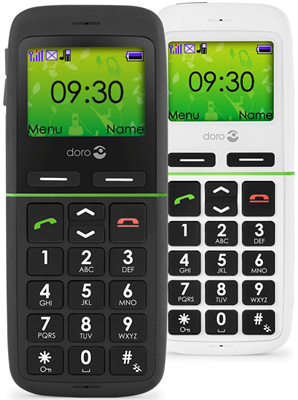 Doro's PhoneEasy 345gsm
Unlike its super-basic cousin, the PhoneEasy 338gsm that we reviewed recently, the Doro PhoneEasy 345gsm is more like a real phone. Well, at least it's got a colour screen; you can send text messages, play games, listen to FM radio and, zooks alordies, it's even got Bluetooth. All features lacking in the cheaper phone. However, there's no Internet access, no camera and no media player – this is still very much a back to basics handset.
Stylistically, it's clearly part of the PhoneEasy range, with the same sturdy casing made of very tactile rubberised plastic – it's easy to grip, and, well, it feels really nice too. Available in black or white and it measures up exactly the same as the 338gsm at 125x52x15mm and 99g.
The keyboard is similar with outsize, although not quite so huge, buttons standing proud of the casing. It might have limited functionality, but there's no doubt it's the easiest keyboard we've ever used with our eyes shut. Our admittedly, non-scientific attempt to simulate the dialling experience of the partially sighted.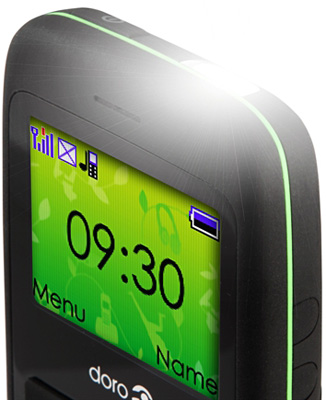 Bright ideas: the built-in torch is adequate for reading
Gone are the one-touch A, B or C contact memory buttons, replaced by two soft keys, which, respectively, access the menu and a 300-name contacts list. Around the sides are the 2.5mm headphone socket and charger slot – although it also comes with a sturdy charging cradle – volume buttons, power button and a new torch button, which activates the light at the top of the handset. This isn't terribly bright, in truth, and is clearly intended as more of a reading aid than a tool to find your way out of a forest at night.
The panic button is prominently featured on the back, as it is with the Doro PhoneEasy 338gsm. By holding it down or pressing twice in quick succession, the phone goes into emergency mode, texting up to five numbers in the phone's emergency folder, then calling each until it gets an answer. Doro points out that it's best not to use numbers that might go to answerphone, since the PhoneEasy 345gsm can't distinguish between this and a genuine answer.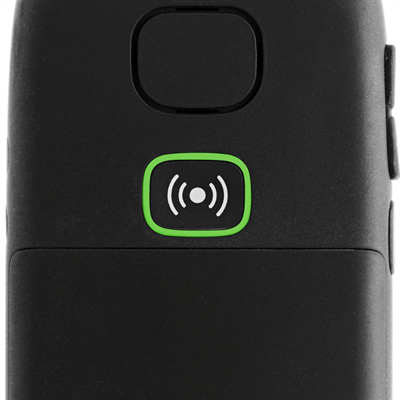 The panic button: for life's awkward moments
The PhoneEasy 345gsm's screen is a big improvement over the ultra-basic one on the PhoneEasy 338gsm. It's colour for a start, and bigger too at 27x37mm, though it's still very basic looking with a resolution of just 96x128 pixels. Still, it's much easier to read than the 338's cramped monochrome, which is a big plus for a handset whose main selling point is ease of use. Unlike its cousin, you can send as well as receive text messages with the PhoneEasy 345gsm – it even has the option of T9-style spelling support.
There are two games on board – a version of Nokia stalwart Snake and a Whack-A-Mole clone called Smash. Basic fare, in other words, but you're stuck with them since there's no Java, and no option to download any more. Bluetooth is here too, which you can use it to transfer contact details though. It's only Bluetooth 1.2 spec and there's no A2DP profile – so you can't use it with stereo wireless headphones, although it can stream in mono to a headset.
There's an FM radio too, with a frequency range of 87.5-108MHz and nine presets. Reception was okay overall, and you can scan for available channels, though we could only listen through the headphones as you need them to act as the aerial, and there's no option to switch to the phone's loudspeaker.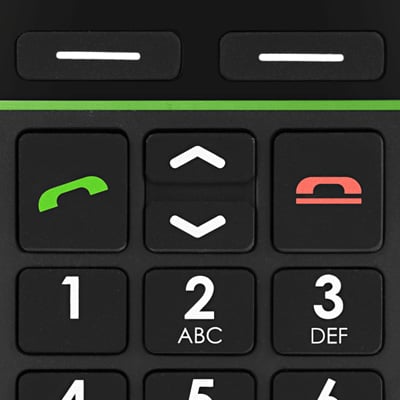 Arguably the easiest phone keypad you'll ever use
The headphones are stereo by the way, and are hearing aid-compatible, as there is often interference between hearing aids and standard headsets. Other features include alarms and a calculator, a speed dial option and that's about it.
Call quality was consistently fine, with the emphasis on clarity rather than naturalness – the piercing polyphonic ringtones are very old school, but there's no way you can miss them. The same goes for the basic ringtones, which certainly cut through and can be set distressingly loud.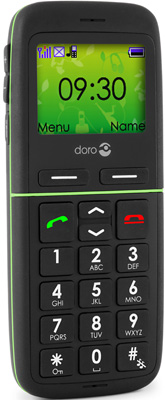 Clarity rather than fidelity characterise this phone's audio and ringtones
The battery life is quoted as being the same as that on the PhoneEasy 338gsm – a not terribly impressive 280 hours standby and 180 minutes talk time, and with its more powerful screen and additional applications, you're likely to burn through it quicker. Ours was still going strong after three days though.
Verdict
With the PhoneEasy 345gsm Doro moves into genuine mobile phone territory. It's still not a device for phone fans, and is very clearly aimed at the elderly or disabled – people who might find the average modern mobile too confusing or fiddly. With that in mind, it's a carefully designed, extremely easy to use product that is certainly a big improvement on the average bog standard handset. ®
More Budget Mobile Phone Reviews...

Doro
PhoneEasy 338gsm

Sony Ericsson J132
vs. LG KP100b

Sony Ericsson Walkman W302
Budget music phone

LG KF300
Budget clamshell phone