Original URL: https://www.theregister.co.uk/2009/05/27/gigga_clam/
Designer pitches high-tech gadget treasure chest
Safely store your kit during beach trips
Posted in Science, 27th May 2009 16:20 GMT
Summer trips to the beach always present the same problem: where can you safely store your gadgets while taking a dip? Well one designer reckons he's got the perfect solution – a high-tech clam that you literally bury in the sand.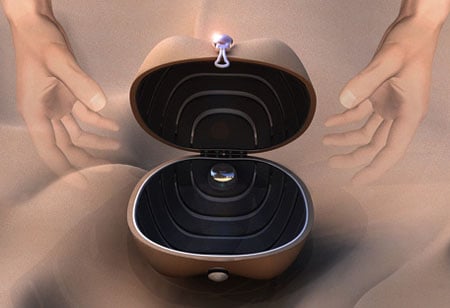 Gigga Clam: lock your kit inside and then bury it in the sand
Designer Chris Stratton's Gigga Clam is described as waterproof safe just large enough to store your phone, MP3 player and several other important belongings.
Once locked safely inside, you'd simply bury Gigga Clam under the sand – or pebbles, if you're down Brighton way – and strap on the gadget's interactive wristband.
The clam would be fitted with a "light sensor mechanism" enabling it to recognise when someone's unearthed it from its sandy hideaway, at which point your interactive wristband would start vibrating to alert you to the theft of your buried treasure.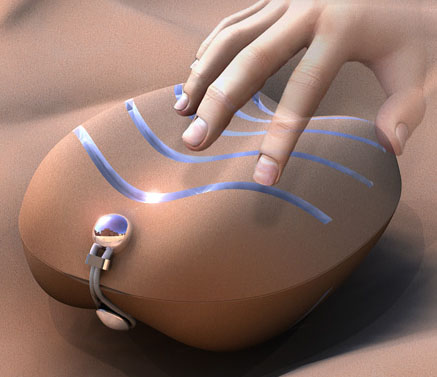 GPS helps you find the clam if someone steals it
Although the designer hasn't included any pictures of the wristband, he said that GPS technology could be used to help the clam communicate its position to the wristband.
Gigga Clam production plans haven't been unearthed yet. ®