Original URL: https://www.theregister.co.uk/2009/05/13/review_cpu_intel_xeon_w5580/
Intel Xeon W5580 workstation desktop processor
Worth sticking in your PC?
Posted in Personal Tech, 13th May 2009 12:02 GMT
Review While we were reviewing the Intel Xeon W5580 it was hard to ignore the similarity between the new Xeon and Intel's desktop Core i7. After a fair amount of testing, it became apparent that the Xeon W5580 is identical to the Core i7 965 Extreme, except that you can run two Xeons on a workstation motherboard and the price is astronomical. That's £1300 for each CPU plus the thick end of £500 for an Intel S5520SC motherboard.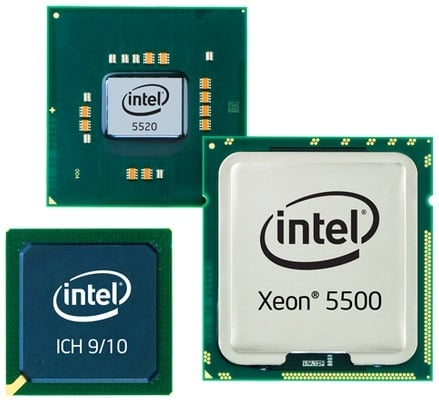 Intel's Xeon 5500: mightily impressive
We ended up mightily impressed by the new Xeons but there's no getting away from the fact that we got hung up on the idea that the Xeon might be a super duper desktop processor. Once the dust had settled, we thought it would be a good idea to take a second look at W5580 using a more appropriate selection of software consisting of Sandra 2009 to measure memory bandwidth; Handbrake 0.9.3 for recoding movies; Autodesk 3DS Max 2009, Cinebench R10 and the latest Beta of POV-Ray for 3D rendering; and Geekbench 2.1 for general CPU testing.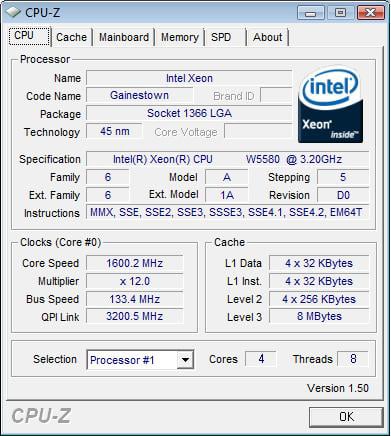 We came up with four test systems of which two were reused from the W5580 review and two were dragged from a cupboard. The repeat systems were the Xeon W5580 and Intel S5520SC combo and the Intel Skulltrail system, which uses two Core 2 Extreme QX9775 processors on an Intel D5400XS motherboard.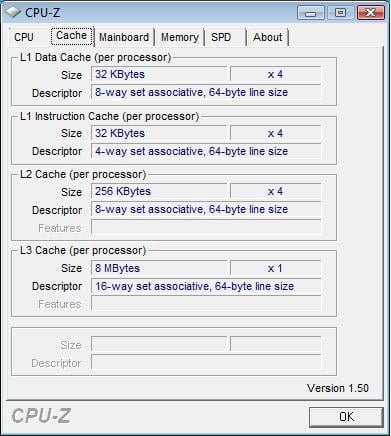 Then we had a scout around the office for older workstation hardware and came up with the Intel V8 system - it consists of twin 3.0GHz Xeon X5365 processors on an Intel X5000XVN motherboard. We also found a pair of 2.4GHz 604-pin Xeons plugged into an Asus PCH-DL motherboard that's so old that it uses an Intel 875P chipset.
These four systems each use two processors and the speeds aren't a million miles apart from each other but the technology varies dramatically as you move up the scale.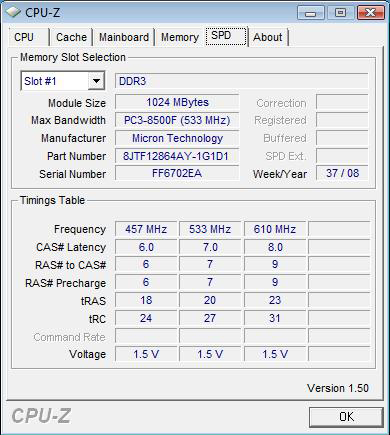 The 2.4GHz Xeon 'Prestonia' is similar to Pentium 4 and supports SSE 2. Each processor has but one core though, thanks to Hyper Threading, it appears to have two.
Next we have the 3.0GHz Xeon X5365 which is a Pentium D-esque quad-core LGA771 processor that supports SSE 3.
The 3.20GHz Core 2 Extreme QX9775 isn't a Xeon but you get two of 'em on the D5400XS motherboard, and you can overclock Skulltrail to 4.0GHz with the minimum of effort. Quad core, no HT and SSE 4.1 for this one.
And finally we have the 3.2GHz Xeon W5580, which uses Nehalem technology and SSE 4.2. Each quad-core processor uses HT to show eight cores to the world which makes 16 cores in total.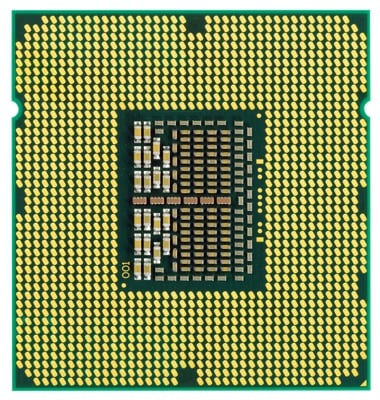 Plenty of pins
We used an Nvidia GeForce GTX 280 with the three most recent systems, along with Windows Vista. But we had to take a different tack with the old Prestonia system. For one thing, the Intel 875P doesn't support Vista - we used Windows XP Pro instead - and for another, the Asus PCH-DL supports AGP Pro graphics, so we used an AGP Sapphire Radeon HD 3850 graphics card. This doesn't have any impact on our test results as the benchmarks have been selected to stress the processor, memory and memory controller rather than the graphics or hard drive.
We used SiSoft Sandra 2009 to test the bandwidth and latency of the memory. It came as no surprise that the new triple-channel DDR 3 memory controller in the Xeon W5580 delivered enough bandwidth to make the other Xeons look silly. Part of this advantage is lost thanks to the latency of the 1066MHz DDR 3 memory but nonetheless the Xeon W5580 looks mighty impressive.
SiSoft Sandra Results
Memory Bandwidth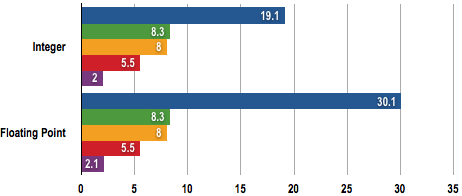 Bandwidth in Gigabytes per Second (GB/s)
Longer bars are better
Memory Latency

Latency in Nanoseconds (ns)
Shorter bars are better

HandBrake 0.9.3 threw up something interesting as the time taken to recode an AVI file was essentially identical on the Xeon 5580 and 3.2GHz Skulltrail systems. Both systems have eight physical processor cores but Xeon W5580 has HyperThreading. We can only conclude that HandBrake doesn't take advantage of the virtual cores.
The addition of SSE 4.2 in Xeon W5580 doesn't bring anything to the table in this test. Judging by the way that the SSE 3 Xeon X5365 takes 50 per cent longer to complete the task we can see that support for a minimum of SSE 4.1 is a very good thing indeed. The Prestonia Xeons suffer from a combination of their slow speed, lower number of cores and support for SSE 2, and limped along, taking an age to recode our test movie file.
Handbrake Results

Encoding time in Seconds (s)
Shorter bars are better
Autodesk 3DS Max Results

Rendering time in Seconds (s)
Shorter bars are better

Cinebench backs this up. The single-core test shows the W5580 and Core 2 Extreme QX9775 have similar performance at the same clock speed, although it seems that SSE 4.2 boosts the W5580 to the tune of 15 per cent. In the Multiple CPU test, the W5580 stretches its advantage to 30 per cent so it would seem that HyperThreading has an effect. We were able to overclock Skulltrail to 4.0GHz with the result that it very nearly matched the slower W5580 system. The older Xeon systems suffered horribly in Cinebench.
Cinebench Results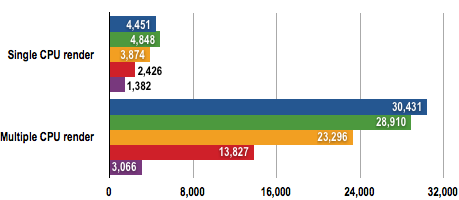 Longer bars are better

POV-Ray is showing its age and is heavily influenced by the number of CPU cores and their clock speed. The 3.2GHz Skulltrail system completed the test in the same time as W5580 so it's clear that HyperThreading is an irrelevance here. The overclocked Skulltrail was considerably faster, showing that raw clock speed is what matters. Once again, the older Xeon X5365 struggled pitifully, clearly hampered by the lack of cores and clock speed but that doesn't explain all of the deficit, so we also have to blame rudimentary SSE support.
POV-Ray Results

Rendering time in Seconds (S)
Shorter bars are better
The power draw for the various systems is illuminating. We've got to put the 604-pin Prestonia to one side, as the AGP HD 3850 graphics card is a tiddler compared to the GeForce GTX 280. Looking at the three newer systems, the trend is definitely toward reduced power consumption. At idle, the 3.2GHz Skulltrail system draws 10W less than the 3.0GHz V8 system. This gap rises to 35W under load. The Xeon W5580 draws 35W less than Skulltrail at idle and 45W less under load, so it's a useful step down in power from V8 to Skulltrail to W5580.
Power Draw Results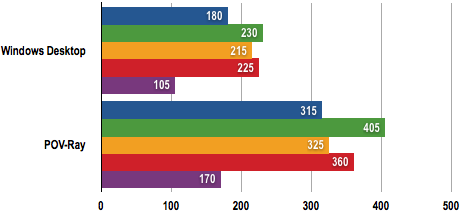 Power consumption in Watts (W)

We're happy to save power but the main advantage of Xeon W5580 is that it is incredibly cool in operation and runs with the bare minimum of noise.
The final benchmark is Geekbench which is a quick summary of the capabilities of the processor and memory and the results reinforce our feelings about Xeon W5580. There's not much to choose between the processor performance of Xeon W5580 and Core 2 Extreme but when you run software that leverages SSE 4.2 or HyperThreading, the new processor leaps ahead.
Geekbench Results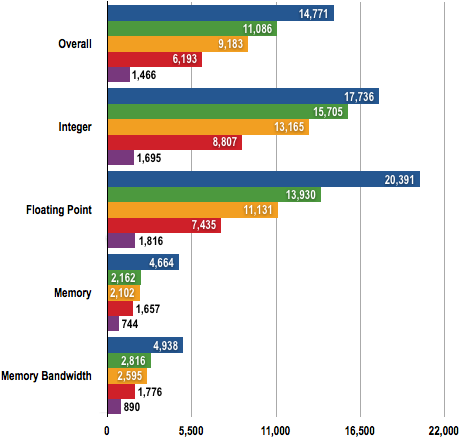 Longer bars are better

It's a similar story with the memory bandwidth. The integrated triple channel controller in the W5580 is absolutely epic. However, we wonder how many people will notice the difference between the 8GB/s you get with Core 2 and the 18GB/s achieved by a single Xeon W5580 or 30GB/s with a pair.
Verdict
Right now, the 16 cores and triple-channel DDR 3 memory support of the Xeon W5500 look like an expensive luxury but we predict it will become the de facto workstation hardware for 2010. ®
More CPU Reviews...
| | | | |
| --- | --- | --- | --- |
| Intel 'Nehalem' Xeon 5500 series | AMD Phenom II Socket AM3 | VIA Nano | AMD Phenom II Socket AM2+ |