Original URL: https://www.theregister.co.uk/2009/05/07/beginners_battery_maintenance/
Zen and the Art of Laptop Battery Maintenance
Keep your notebook or netbook's power pack in tune
Posted in Personal Tech, 7th May 2009 16:02 GMT
We all own more battery powered products than ever before, and in most cases those batteries are rechargeable. Laptops, music players, phones - they all have rechargeable power packs, almost all of them using lithium.
These batteries don't last forever. No matter what you do, their capacity to hold charge will decline over time, typically down to 80 per cent after 12-18 months in the case of laptop batteries.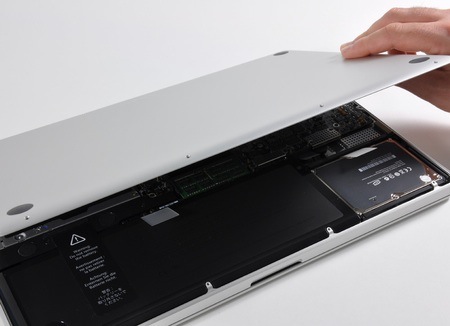 Be nice to your battery and it'll be nice to you
Image courtesy iFixit.com
That's a range, not an absolute cut-off point, so how can we make these batteries last as long as possible? Ignoring the exceedingly rare risk of a fire, is there any way to ensure we get the best performance from our portable power supplies?
Follow some basic rules, and the answer is yes.
The model usage pattern is the mobile phone. Of all the rechargeable batteries we've used, the ones in phones have always proved to retain their capacity longer than batteries in laptops, cameras and MP3 players. It takes a long time, generally speaking, for a phone battery to reach the point where no matter how long you charge it, it goes from full to empty in a very short space of time.
Contrast that with the netbook battery sitting next to us, which although less than a year old will discharge from full in under 20 minutes. That's with the netbook just sitting there, screen on, connected to the internet. It should last eight times that.
The keys to battery longevity are regular usage and making sure cells are recharged before they become empty. Phone batteries typically take a couple of days to run down and tend not to be constantly on and off the charger during that period. Rather than waiting until the phone has so little power it switches off, most handset owners recharge their phones when they get a low-charge warning, usually around ten per cent capacity.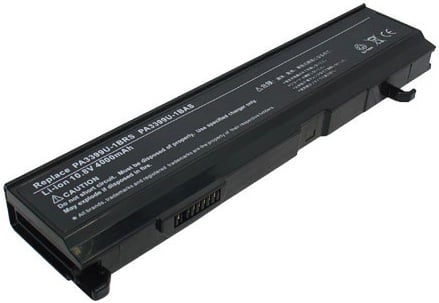 Store carefully... but not in the freezer
This ensures a steady, even cycle of charge and discharge, and if there's an operating condition lithium batteries respond well to it's regularity.
Laptop batteries won't, of course, give you two days of usage, so it's not necessarily practical to follow that charge-discharge-recharge pattern exactly, but you can get close. Make sure you regularly use your laptop on battery power. Don't work on it with it always plugged into the mains.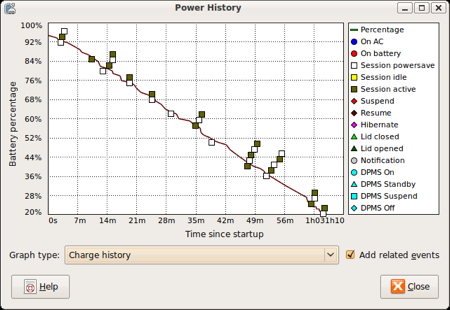 Not a well-tended battery
If you do use the mains as your primary power source - as you might well if the notebook's your main machine - at least make sure you use your laptop on battery power a couple of times a week. This is what we didn't do with the netbook. It has stayed attached to its AC adaptor for most of its life, with the battery barely being used.
The connected battery will charge to 100 per cent and then the battery pack's electronics will ensure the cells receive no further charge. At this point, the biggest threat to the battery is heat from the laptop's internals. Make sure your laptop's vents don't become covered. Beyond the heat generated by its operation, a laptop can safely be left connected to the mains.
There's no harm in removing the battery from a laptop that's going to stay connected to the mains for a while. Just make a note of the optimum battery storage conditions - more on this later - and don't inadvertently yank the power cable. With no battery, there's no back-up for your laptop's memory.
Apple machines are an exception, and others may be too: they auto-underclock the processor when the battery's removed, so despite being connected to the mains, they won't run at full strength. We think that's daft, but that's Apple for you.
When you use your laptop on battery power, make sure its charge drops to at least 80 per cent. But don't let it drop to zero. Depending on which operating system you use and how its power settings are configured, you'll get a low-power warning first and, later, your machine will sleep, hibernate or shut down.
At this point, your battery should still be charged to 5-10 per cent of its capacity, and you should now charge it, whether you want to continue working or not. If you're not going to be able to do so for some time, make sure you've saved your work and your laptop's shut down or hibernating rather than sleeping. These two modes turn the laptop off whereas sleeping just keeps it ticking over, but power is still being drained and you run the risk of emptying the battery.
Completely draining the battery is a no-no. Battery manufacturers and laptop makers say that it's a good idea to drain the battery as far as the laptop will allow every so often and to then charge fully in order to synchronise the various capacity monitors within the power pack and the laptop. That ensures that your capacity read-outs are as accurate as they can be.
There seems to be a consensus that daily-use laptops don't really need this, and certainly not on even a monthly basis. Occasional-use laptops, on the other hand, may benefit.
Eking out the charge while your using your computer on battery power is simply a matter of disabling Bluetooth and Wi-Fi if you don't need them, making sure your system spins down the hard drive when it's not required, and - perhaps best of all - dimming the screen's backlight.
How temperature affects a battery's capacity decline
Battery capacity after one year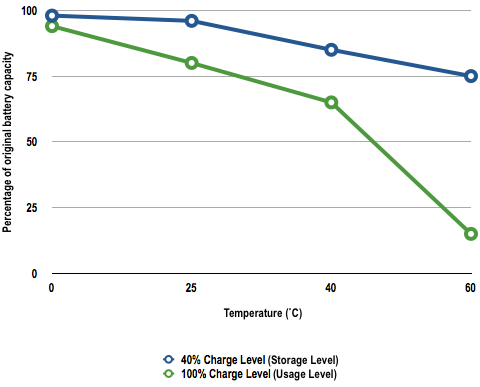 Source: Battery University
If running to empty or never discharging at all are to be avoided, high temperatures are right out. Batteries' inevitable capacity decline can be slowed by keeping the battery cool.
According to website Battery University, a battery kept full will see its capacity drop by six per cent after a year if it's kept at freezing point. Kept at 60°C, however, the same battery will lose 40 per cent of its capacity to hold charge after just three months.
At 25°C, you're looking at a 20 per cent capacity loss after one year. Since your working environment is likely to be less than 25°C, the reduction will you see will be a little less than that, and by making sure the battery is used regularly and evenly, you should be able to delay the point at which the battery has only 80 per cent of its starting capacity to 18 months or more.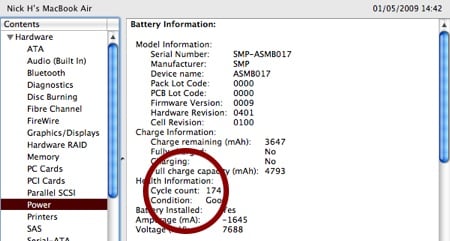 Cycle logical: check your battery's recharge count in Mac OS X
Hot-running laptops will have the reverse effect, so if your notebook's like that, consider buying a cooling stand to help draw heat away from the machine and battery. Don't keep your laptop in a hot car cabin, or in direct sunlight.
If your laptop's going to remain unused for a long period, keep it cool. Never freeze it, but sticking the battery in the fridge, for example, will prolong its life. Battery manufacturers recommend storing batteries with a charge level of 40-50 per cent.
If you do refrigerate a battery, don't start using it as soon as you take it out again. Leave it several hours to warm up to room temperature first. Rapid warming could cause condensation, and you don't want moisture forming inside your battery pack or laptop.
If you have a spare battery pack handy, keep it cool and charged to 40-50 per cent of its maximum capacity until you're ready to take it on your travels. At that point, charge it up and use it as often as you use the other battery, so they both undergo regular charge and discharge cycles. ®
Charge Cycles Explained
Battery longevity - how long the battery lasts rather than how long it'll power a device from a full charge - is typically measured in cycles, with one cycle being a discharge from full to empty.
This doesn't need to happen all at once. A cycle is reached when 100 per cent of a battery's potential capacity has been taken, even if it's charged up in the meantime. If you drain a battery by half one day, charge it back up, take 25 per cent the next day, charge it up again then drain it by a quarter on the third day, that's one cycle: 50 per cent + 25 per cent + 25 per cent.
That might suggest the best way to eke out cycles isn't to discharge the battery too much, but don't forget, lithium-based batteries like to be used, not left on 100 per cent all the time.
Laptop makers typically say a machine's battery capacity will have declined to 80 per cent of its original capacity after 300-odd cycles.