Original URL: http://www.theregister.co.uk/2009/05/01/review_phone_lg_arena_km900/
LG Arena touchphone
Apple cool?
Posted in Personal Tech, 1st May 2009 08:02 GMT
Review As they say, it ain't what you do, it's the way that you do it. The LG's KM900 - aka Arena - may pack in an impressive quantity of functionality, but the real question is whether LG's new S-Class touchscreen UI, making its finger-dabbing debut on this device, has the touch.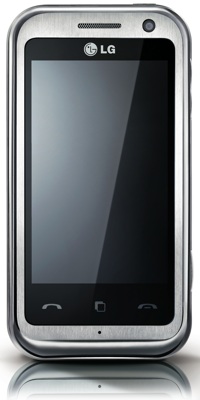 LG's Arena: smooth and stylish
The Arena delivers plenty of contemporary multimedia features, including Assisted GPS, Wi-Fi, HSDPA 3G, a 5Mp camera and a media player with Dolby Mobile enhanced sound and an FM transmitter. There's 8GB of on-board storage, plus MicroSD expansion support for up to 32GB of additional memory, and a rich, bright 3in, 480 x 800, 16m-colour display for showing off its multimedia capabilities.
Its classy build, with either silver or black titanium bodywork, certainly grabs the eye in that now-familiar minimalist iPhone-style slab-phone kind of way. Smooth, rounded and a shade under 12mm thick, the Arena has a reasonable 105.9 x 55.3 mm footprint and weighs a pocket-friendly 105g. It still feels robust in hand, with the metal framework complemented by scratch-resistant tempered glass protecting the display. Like many touchscreen models, it doesn't show well in bright sunlight, but is otherwise one of the sharpest we've seen.
It has minimal touch sensitive buttonry on the front: Call and End plus a menu button that all disappear in to the black background when not in use. There's a discreet selection of buttons on the side - volume/zoom and camera - and a power/lock button on top. Next to this, LG has added a standard 3.5mm headphone socket.
For any touchscreen phone, usability is key. With all major mobile makers trying to lay a glove on Apple's benchmark iPhone UI, S-Class is a step up from LG's recent touch models such as the Renoir, Prada II and Cookie.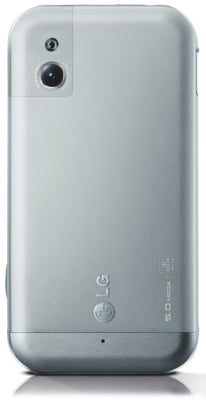 There's a 5Mp camera on the back
It's a busy set up, with its main menu paying more than a passing nod to the iPhone. It's not completely all-new: one element we've seen before is the LG Arena's multiple menu screens, which you can flip between with a swipe of the finger across the display. These offer four different versions of the home screen, one based around Contacts – showing selected favourites in a finger-swishable carousel or grid - another displaying your chosen app Shortcuts, a third for user-selectable on-screen Widgets, and an alternative Multimedia home screen, displaying twin rotating reels of music tracks and video content you can dab to play.
As well as swiping between the four menu screens, a press of the home button drops a swish 3D rotating cube into the middle of the screen. The cube shows each of the home screens on one of the faces and can be smoothly rotated by finger-stroking. Tap the face you want and it fills the screen.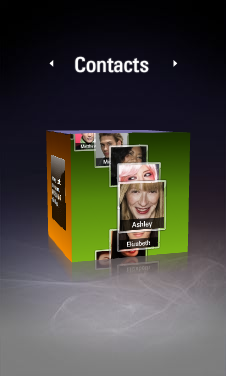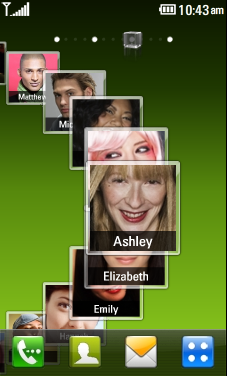 Access the main menus by spinning the cube - tap to go full-screen
While this is snazzy-looking, in reality it adds very little to the accessibility that swiping from home to home screen already offers.
The swiping and rotating reel actions on the multiple home screens are nicely implemented, however, and feel suitably responsive. Customising the respective home screens for contacts, widgets or shortcuts is straightforward too: pressing and holding active parts of the screen opens up options to add, delete or rearrange the display.
Up to 30 favourite contacts can be shown - with image thumbnails - on-screen. Nine large shortcut icons can be selected from an extensive list of feature options. You can place up to ten pre-loaded widgets - from calendar and radio to messaging and online weather forecasts - on to the Widget screen. Tapping these opens up these mini-functions, and similarly tapping a home screen contact brings up call, message and edit options.
LG offers plenty of ways of getting to features and applications. At the bottom of each home screen is a set of four icons buttons, delivering swift access to key features: dialling numperpad; contacts list; messaging options; and the main menu.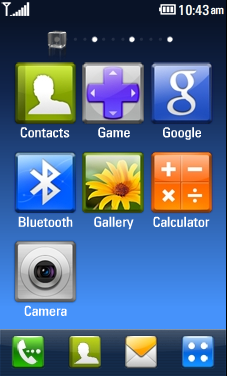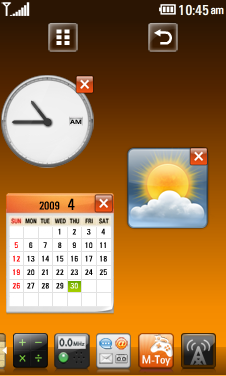 Add app shortcuts and Widgets
In addition, a quick tap on the status bar at the top of the screen reveals yet more fast-track tricks: a tappable menu to switch Bluetooth and Wi-Fi on or off, and change alarms, alerts and ringtone profiles.
Opening up the main menu, though, is where you see some significant changes in the way LG has structured S-Class. It adopts an iPhone-style grid of icons categorised under four headings: Communication, Multimedia, Utilities and Settings.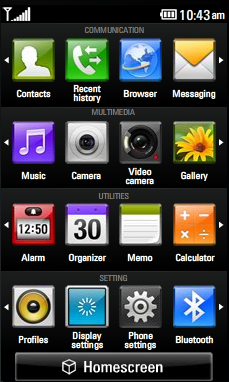 Arrange the main menu vertically...
In portrait orientation, you can swipe sideways to flick through further options on each line. Flipping the phone sideways engages the built in motion sensor, automatically rotating the screen and doubling the number of icons displayed from 16 to 32. Thanks to distinctive labelling, and the crispness of the higher resolution display, it's still easy to read and make selections.
The screen was usually pleasingly responsive on our full production handset, and the phone processed commands quickly, with user-variable haptic feedback confirming presses. It's not as effortlessly elegant as the iPhone UI, but it is a big imrovement on previous LG touchscreens.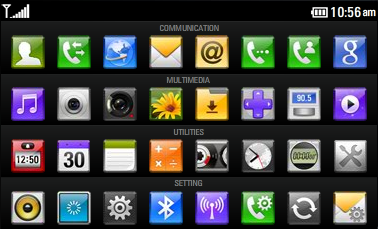 ...or horizontally
Surprisingly, however, LG's new UI has done little to address the issues with texting and other messaging we've encountered and fussed over in previous reviews of its touchscreen phones. For such an essential and basic part of the phone user requirements, texting should be a breeze. Any touchscreen UI can have drawbacks against lower-tech but quick-to-press conventional keypads.
However, the Arena does itself no favours, with the virtual alphanumeric keys used when messaging restricted in size by control buttons running down the right hand side. As well as reducing finger space, it also requires careful dabbing to avoid mis-pressing keys that will change the input method or clear options – which can be frustrating if you're in a hurry.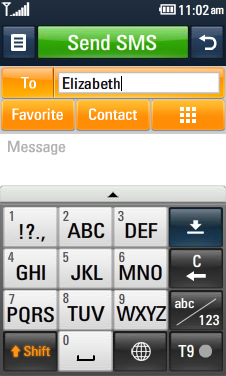 Not the best touchscreen texting UI we've seen
It's a shame LG didn't opt for something like the full-width numberpad used for dialling, which works fine. Selecting contacts too can be a little longer-winded than normal with a conventional phone.
There is an alternative Qwerty keypad input method, which automatically kicks in when the phone's switched into landscape mode. This, too, requires careful attention for accurate message writing – we found our largish fingertips didn't suit the limited space available and our message-tapping irritatingly error-prone.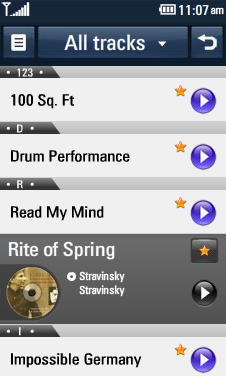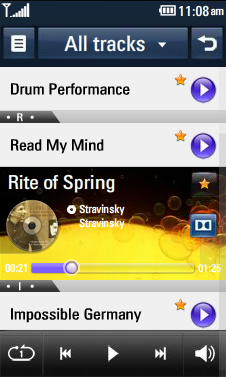 The music player's been refreshed
The S-Class refresh is carried over neatly into plenty of the Arena's features. The rotating reel used on the multimedia home screen is a slick way of selecting tunes and video clips. You can build wheels of favourite content to carousel through, and the media player widget looks smart and works effectively.
The LG touchscreen music player interface has been spruced up too, with a decent look and selection of control and setting options – including a Dolby Mobile sound option for the equaliser.
With 8GB of on-board storage and a Micro SDHC card slot, there's ample room for multimedia goodies. Downloading content over the air is quick thanks to 7.2Mb/s HSDPA and Wi-Fi, though tunes can be easily transferred from a PC using the supplied USB cable and either LG PC Suite software or Windows Media Player, or beamed over Bluetooth.
The LG Arena really excels in the multimedia department. Sound quality is highly impressive for the music player, with a rich, detailed sound that gets added presence by switching on the Dolby Mobile audio processing.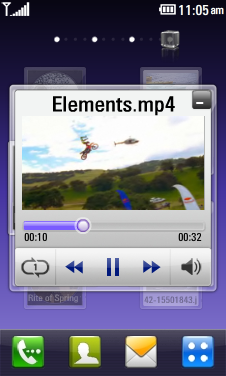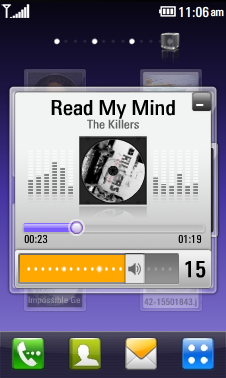 In-menu movie and music playback
That LG packs a decent set of in-ear earphones is a bonus, but you can also add your own. An FM transmitter built into the Arena enables you to transmit tracks to nearby radios, so you can listen to tunes you're playing in the car or on a home radio. It's simple to tune to a free station, with a nifty rotating tuner dial making it all very intuitive. A similar dial interface is used on the phone's FM receiver.
Visually, the Arena is impressive too. Video looks immense on that WVGA display, with lovely definition and smooth playback. Video clips in full-screen mode look and sound terrific on this handset.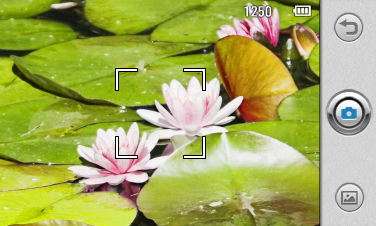 The camera's a pleasure to operate
DivX and Xvid video are among the variety of video codecs supported on the Arena, and DivX converter software is supplied on the LG PC Suite CD. You can output content to a TV, too, though LG doesn't supply a cable in the pack.
LG has added some slick UI touches with imaging. The main 5Mp camera, featuring Schneider-Kreuznach optics, is capable of taking some high quality shots. In good lighting conditions it can shoot crisp, sharp shots, with the two-step autofocus system ensuring tightly focused images. Close-up shots in macro mode can show outstanding detail for a phone. Colour is natural and bright.
In lower light, colours are more subdued, but it has respectably efficient auto metering for exposure and contrast. Low-light shooting is aided by an LED flash, which does a reasonable job of illumination for a non-xenon flash. You can edit shots easily using a touchscreen toolbox of effects.
The camera doesn't have all the bells and whistles of the 8Mp Renoir, but its viewfinder user interface is a pleasure to operate – user friendly, clear touch buttonry including a clever rotating virtual dial for flicking through settings options.
It fires up in around three seconds with a press of the camera button and shutter lag isn't too bad for a mobile. Face tracking adds to the autofocus choices, while the Arena's A-GPS technology lets you automatically geo-tag images.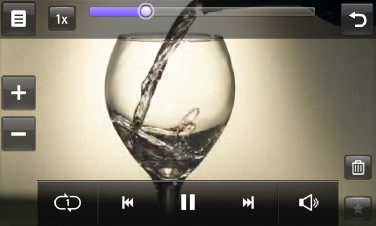 Video capture is a notch above the norm
Video capture capabilities are a notch above the mobile norm. It can shoot video at 720 x 480 at up to 30fps for decent quality footage or, if you want some fancy slow-mo playback, at 320 x 240 at 120fps. Playback is good for phone-recorded footage. Lower res clips can also be edited on the handset. Video calling is supported too - a secondary camera on the front does the business for the minority who enjoy face-to-face chatting.
Browsing clips or images in the gallery is a smooth experience too, thanks to the finger-flicking control and transitions as you swipe through your files. Open a picture, and you can enjoy the Arena's multi-touch pinch-to-zoom finger action. Similar to the iPhone's system, it's been seen before on the Prada and it works effectively enough for quickly zooming in and out.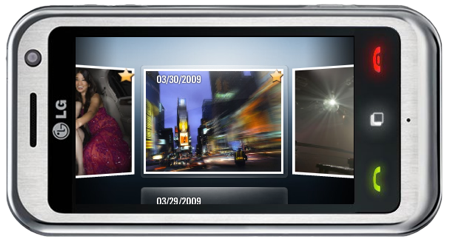 Browsing your pictures is smoothly done
It's employed on the browser as well – so you can zoom in and out of web pages, making it much easier to click on links and negotiate pages on the small screen. The browser is pretty good for a regular mobile, with the option for tabbing between different pages and accelerometer-controlled page rotation giving room to view. It's a decent effort from LG, working speedily at downloading sites via Wi-Fi or high-speed mobile networks. It's not as smoothly efficient as the iPhone's browser, but it's better than most non-smartphone devices. RSS feeds are supported too.
LG has loaded the Arena with a folder of Google-sourced apps and online links, including YouTube, Blogger, Google Mail, Search and Maps. The latter ties into the A-GP so you can get accurate location finding and route planning. It's not a full-on satnav app, but it can be an extremely useful service to have at your fingertips.
All the usual organiser staples are covered too, including calendar, alarms, stopwatch, memo, voice recorder, world clock and a unit convertor. A selection of familiar LG motion- and touch-controlled M-Toy games are loaded, along with the Picsel document viewer to take care of email attachments. Standard LG PC Suite software syncing options are available too.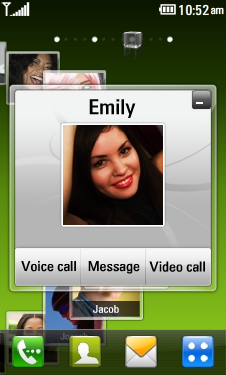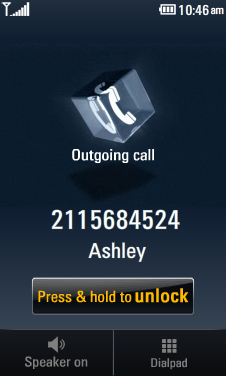 Who to call? Em or Ash?
On the basics of voice calling, the LG Arena rated very highly, presenting a suitably solid, clear and reliable performance. Power consumption is reasonable for a feature-stacked touchscreen device like this. LG claims optimum battery life figures of up to 300 hours standby or 230 minutes talktime. In our tests we usually managed to take it just above two days between charges with our normal usage, though you can expect less with heavy use of more juice-sapping features.
Verdict
Slim and eye-catching, the LG Arena has many attractive features. Its S-Class UI certainly raises LG's game - it's intuitive, easy on the eye and more user-friendly than LG's previous efforts - even if it's still not quite up to the iPhone's easy usability and smartphone flexibility. LG needs to work on message tapping - it's too fiddly for such an essential communication component. Nonetheless, as a multimedia handset, the Arena stages a high-class show. ®