Original URL: https://www.theregister.co.uk/2009/05/01/ecc_c1_launched/
Citroën e-car launched in Blighty
Electric C1, yours for £17k
Posted in Science, 1st May 2009 07:02 GMT
'Leccy Tech A new e-car from a major manufacturer - sort of - launched in the UK today.
The vehicle in question is actually an after-market modification of Citroën's C1. The tweaks were carried out by Mayfair-based Electric Car Corporation, which will start taking orders tomorrow.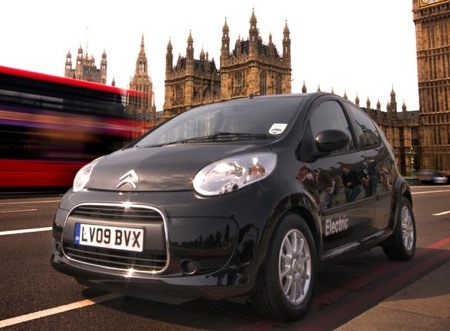 ECC/Citroën's C1 ev'ie: princely priced plug-in
Prices start at the princely sum of £16,850 ($24,800/€18,700). We're assuming that's for the three-door version, though, as with the regular C1, you can also have it with five.
The battery powered C1 ev'ie can apparently travel between 60 and 70 miles on a full charge and has a top speed of 60mph. ECC reckons a full charge takes about six hours from a standard 13A socket. The only technical detail on offer was that the car's battery pack draws charge from regenerative breaking as well as the good, old-fashioned three-pin plug.
Supply of the donor C1 is done with the full approval of Citroën UK, its MD, Xavier Duchemin, saying: "We are committed to providing greener alternatives for motorists and are delighted to be supplying ECC with C1s for this exciting project."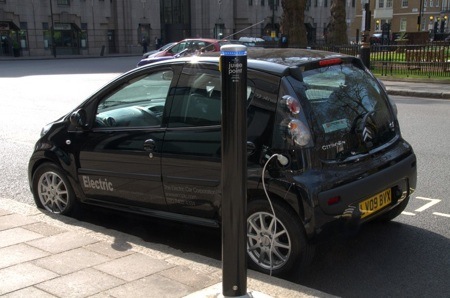 Charging post not included
If all goes according to plan, ECC will convert 500 C1s this year, ramping up to between 2000 and 4000 vehicles in 2010.
If you have the best part of 17 grand burning a hole in your pocket, you can contact ECC through its website. ®