Original URL: https://www.theregister.co.uk/2009/04/17/peugeot_capsule/
Peugeot's on-road, off-road 'leccy ATV
Also suitable for Moon landings
Posted in Science, 17th April 2009 09:25 GMT
'Leccy Tech The internet's awash with wacky conceptual designs for 'leccy vehicles of one form or another. But Register Hardware's come across one that would surely steal the hearts and minds of many: the Peugeot Capsule.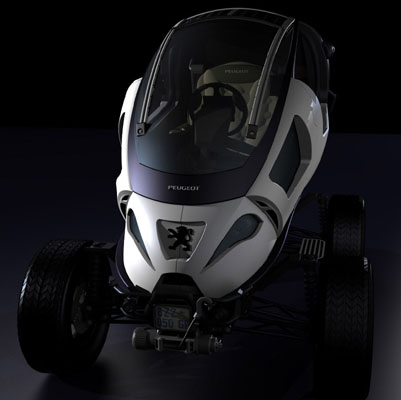 The Peugeot Capsule: an on-road and off-road 'leccy ATV concept
Dreamt up by South African industrial designer Alp Germaner, the Capsule is essentially a multi-purpose, single seat electric vehicle with enough luggage space for an overnight stay – or perhaps a little light shopping.
The electric power train delivers drive to all four wheels which, when combined with what looks like a decent amount of ground clearance and semi-rugged tyres, should enable the Capsule to handle mild off-road activity.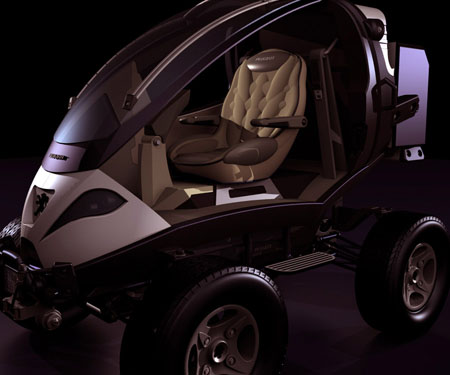 High ground clearance for driving around...erm...Tesco car parks
Assuming the Capsule could be fitted with a battery pack capable of providing a rough 100 mile range and top speed of 50mph, the car could fill both the roles of stylish urban runaround and 'leccy ATV quite well.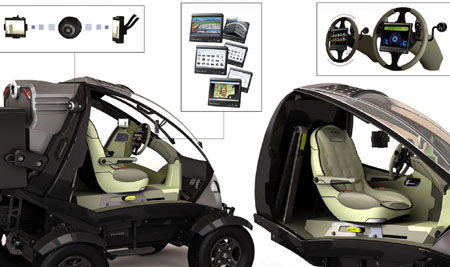 Mod cons include satnav, touchscreen displays and LCD rear-facing 'mirrors'
Being a utopian – or dystopian, depending on how you want to look at it – concept, the Capsule comes will all the usual high-tech bells and whistles you'd expect.
These include roof-mounted solar panels, a touchscreen display, satellite connectivity and rear-facing cameras linked to LCD screens in place of old-fashioned mirrors.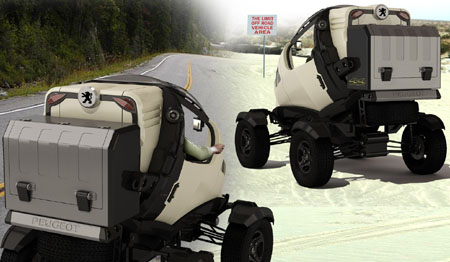 The Capsule has a rear-mounted aluminium backpack
Its slightly insect-like looks met with Register Hardware's approval, as did the single wiper blade than runs up and down the windscreen on runners set into the A-pillars. We also liked the removable aluminium luggage container.
Although no plans to produce the Capsule have been announced, we see no reason why Peugeot couldn't get it onto the roads for somewhere between £10,000 and £12,000 ($17,772/€13,600).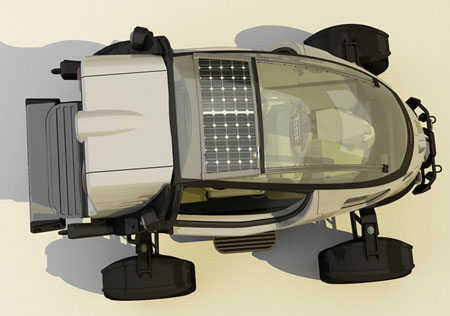 Solar cells would be mounted onto the roof
And with HMG's recently announced £5,000 cash-back scheme for 'leccy cars set to start in 2011, the Capsule could make for a pretty compelling purchase. ®