Original URL: https://www.theregister.co.uk/2009/04/08/nork_rocket_snapped_in_flight/
Nork splash shot snapped by passing satellite
Orbiting pap pic shows duff commie rocket in flight
Posted in Science, 8th April 2009 08:48 GMT
Pic A commercial satellite, passing over the Sea of Japan at the weekend as North Korea made an unsuccessful attempt to launch its first satellite into orbit, obtained this remarkable snap of the rocket stack in flight: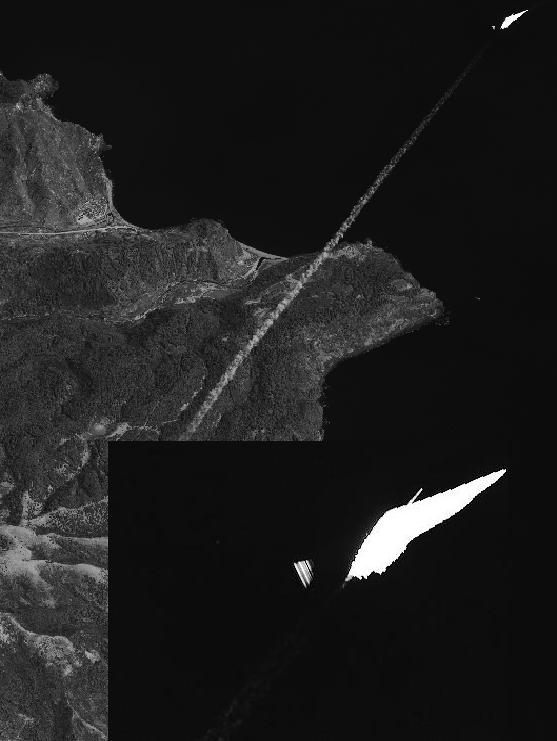 That's the fat lady singing, lads, not the satellite
A fullsize pic can be downloaded here, courtesy of commercial Earth-imaging firm DigitalGlobe.
After this picture was taken by the WorldView-1 satellite, the "Taepodong-2" rocket flew on. The first stage separated as planned, falling into the Sea of Japan. It appears, however, that the second and third stages failed to separate and they - together with the satellite payload - fell into the Pacific.
Pyongyang claimed the launch had been a success, and that the sat is now in orbit transmitting revolutionary songs. This was flatly contradicted by US aerospace defence commanders, subsequently backed up by amateur sky-watchers. ®