Original URL: https://www.theregister.co.uk/2009/03/16/review_netbook_dell_inspiron_mini_12/
Dell Inspiron Mini 12 notebook-not-netbook
The netbook goes big-screen
Posted in Personal Tech, 16th March 2009 13:07 GMT
Review With the evolution of the netbook now progressing at such a rate that it would probably make Darwin mutter darkly about wishing the Bible was right, hardly a month, week, day passes without a new sub-species crawling from the primordial ooze.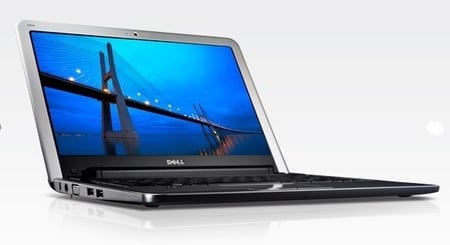 Dell's Inspiron Mini 12: big screen for a netbook
One of the latest is the Dell Inspiron Mini 12, which - as the more alert of you will suspect - is a 12in screen version of the Inspiron Mini 9. Well, almost - the differences actually run a little deeper than that.
Mainly its a question of storage. While the Mini 9 only came with SSD storage, in either 4, 8 or 16GB flavours, the Mini 12 only comes with an HDD, either 40GB or 80GB, respectively included on the Linux - Ubuntu 8.04 - and Windows XP varieties of the netbook.
Exactly why Dell won't let you have a Mini 12 with an SSD – or a Mini 9 with an HDD, for that matter - is anyone's guess.
The Mini 12 is a fair bit bigger than its 9in sibling, but at 299mm x 229mm, its footprint isn't that much larger. And, more to the point, the Mini 12 is actually the thinner of the two, rising from 23.3mm at the front to 27.6mm at the rear, compared the 9's 27.2-31.7mm. Its only 201g heaver than the Mini 9 too, at 1.2 vs 1kg.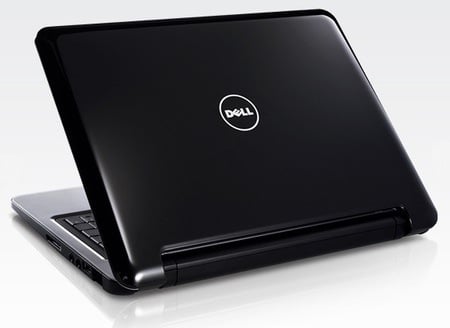 You'll pay more for a funkier-coloured lid
Raw numbers aside, the Mini 12 is an eminently portable device and while it may not slide into an envelope, it's every bit as easy to cart about as Apple's MacBook Air.
Its larger-than-the-netbook-norm footprint notwithstanding, the Mini 12 is otherwise Small Cheap Computer standard. On the left hand side, you get two USB ports, a VGA video connector, Kensington lock and power jack, while on the right you get another USB port, 3.5mm audio jacks, a three-in-one card reader and a 10/100Mb/s Ethernet port. Embedded above the screen is a 1.3Mp webcam and microphone.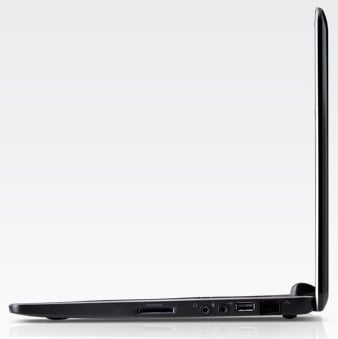 Standard netbook portage one one side...
Now you can say what you like about Dell, but it does know how to bolt a laptop together and, like the Mini 9, we struggle to find a bad word to say about the Mini 12's build quality. It's solid, doesn't creak or groan when you try to bend it - or the screen - and the hinge is nicely weighted.
That not say it's perfect. Our review sample came with the standard black colour option which makes the Mini 12in a fingerprint magnet of unusual quality, so we'd seriously suggest going for the "Arctic White" version.
Secondly, the 'Power On' light is a cheap looking and overly bright pure white affair that's slightly distracting when using the Mini 12 in good light and just plain annoying when using it in low light or of an evening.
The Mini 12 also lacks anything in the way of an external Wi-Fi switch. Nor does it have the status LEDs you will find on the front lip of the Mini 9 so you can't tell when it is fully charged if it's switched off.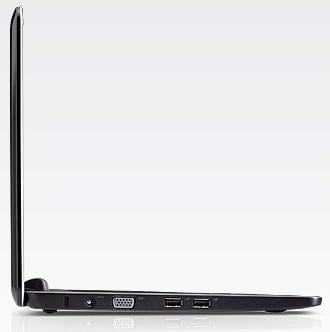 ...and on the other
The styling is also just a bit, well, conservative for our tastes. It looks OK on its own, but whenever we sat it down next to our white Acer Aspire One it was hard not to come to the conclusion that Dell's designers really couldn't be bothered to make the Mini 12 – or the 9 or the new 10, for that matter – stand out from the crowd.
In an effort to make the Mini 9's keyboard as large as possible Dell did away with function keys, a compromise we've never been absolutely sold on, not least because Acer managed to squeeze a small row of function buttons onto the similarly sized AA1's keyboard without rendering it unusable.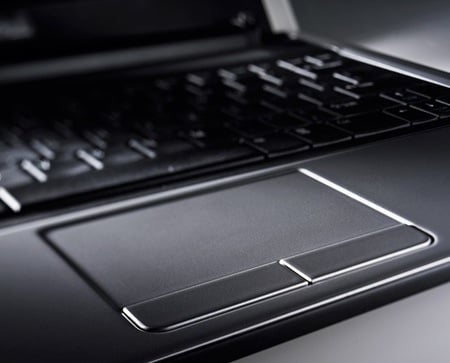 Nice, big full-size laptop style trackpad
With the extra space available, Dell has rectified this shortcoming and given the Mini 12 a keyboard far closer to what you'd expect to find on one of it's regular 15.4in laptops, just a shade under 85 per cent the size. While the keyboard has a nice enough action - and is perfectly usable - it does lack quite the final degree of firmness and solidity you will find on an AA1's keyboard.
However, the Mini 12's touchpad and button combo is one of the better to be found on any netbook, being more or less identical in layout, size and action to the pad on the Dell Inspiron 1525 this review is being written on.
The Mini 12's size has also allowed Dell to move the speaker to a location under a grille next to the screen hinge rather than bury it away in the chassis as per the netbook norm. However, since Dell seems to have lumbered the machine with the same nasty little mono speaker as the 9, this is something of a missed opportunity, the 12 sounding no better than our AA1, and indeed not proving capable of generating quite the same level of volume.
Wireless connectivity comes courtesy of 802.11b/g Wi-Fi and a Bluetooth 2.0 card so if you want to hook up to the internet via a 3G network you'll need to buy a dongle or pair the netbook with a phone If you have the Linux-based Mini 12, you'll have to download the open source datacard drivers from Betavine, which we know from experience will hook up any Huawei dongle to Ubuntu with the minimum of fuss.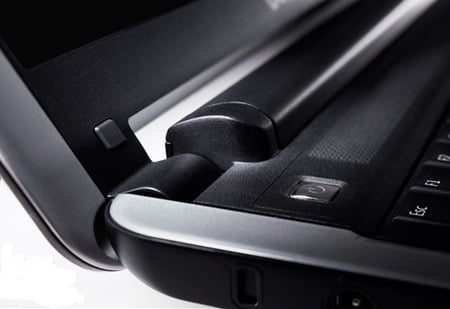 If only that battery bulge was bigger...
The Windows XP Mini 12 is powered by an Intel Atom Z530 chip clocked at 1.6GHz with a 512KB cache. The Linux version comes with the 1.33GHz Z520. Both come with a reasonably healthy 1GB of DDR 2 memory. Graphics are handled by the integrated Intel GMA 500 graphics core.
For reasons that are wholly beyond us, our review unit turned up loaded with Vista Home Basic which was only ever available on early machines shipped into the US. As you'd expect from the 12's basic specification, this set up proved to be Biblically – no, make that horribly, wretchedly, paralysingly - slow, especially when combined with the less than fleet-of-foot 4200rpm IDE hard drive.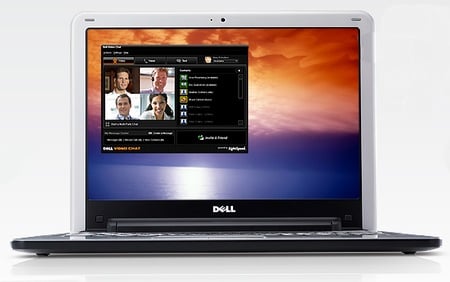 Good 720p HD playback
It's worth a comment though that Dell's bespoke Windows 'dock' desktop launcher is one of the better third-party Windows bolt-ons we've come across.
There's no HDMI port on the Mini 12, so you won't be connecting it to your HDTV, but we tried a couple of HD movies on it. A 1080p copy of the Watchmen trailer wasn't watchable. And while the Mini 12 had a job running a 720p Ice Age 3 trailer full-screen, playing the download back in window was just fine, though.
In the interests of science we had planned to run our usual benchmarks with Vista then install Ubuntu 8.04 and 8.10 to see if it worked and to get an handle on how things would feel with the regular Ubuntu-loaded Mini 12 – and to annoy Dell when we sent it back with Linux loaded.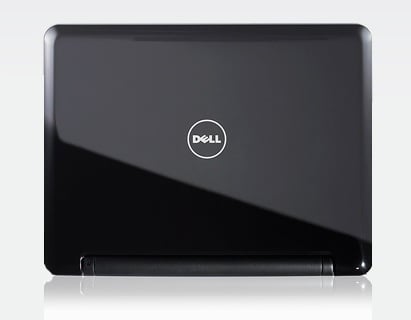 Fingerprint magnet
Sad to say, our efforts to install either version of Ubuntu failed. We couldn't get 8.04 to recognise the Mini 12's hard drive, while the 8.10 installation stalled early on in the process. Given more time, we're pretty sure we could have got the installations sorted, but it's a word to the wise for anyone who plans on buying a 1.6GHz XP-loaded Mini 12 who wants to run Ubuntu on it instead.
As you can see from our PCMark05 bench tests a speed demon the Mini 12 is not, the HDD test result being particularly poor. The 1.6GHz Atom Z530 doesn't deliver quite as much performance as the 1.6GHz Atom N270, but it's not so very far behind.
PCMark05 Results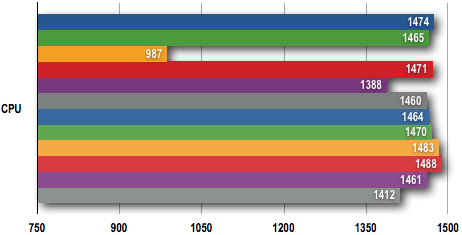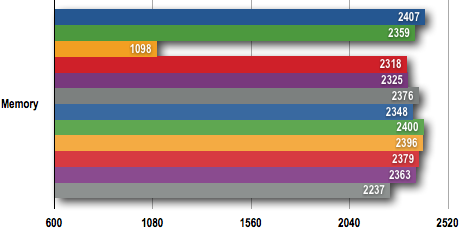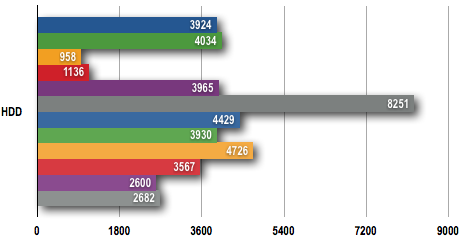 Longer bars are better

Its not all bad news though. Running our usual Gimp test by applying the Gaussian blur filter to a 2048 x 1366 pixel JPEG image took a class-leading average of 4.5 seconds compared to 5.1 seconds on the Windows XP Mini 9.
Of course, what really separates the Mini 12 from the herd is that screen. At 12.1 inches corner to corner and with a netbook-beating resolution of 1280 x 800, the Mini 12 is a handy choice for anyone not wanting to make do with the usual 8.9in or 10.1in 1024 x 600 netbook-standard screen size and resolution.
Battery Life Results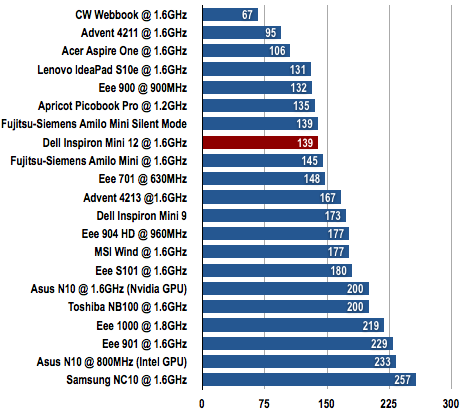 Battery life in minutes
Longer bars are better
And a nice screen it is too - assuming, like us, you're happy with the glossy finish – being bright, crisp and clear. At the risk of stating the bleedin' obvious, web browsing, word processing and just about any other PC-based function you care to mention really are a fair bit more enjoyable on a 12-incher than they are when you only have ten or nine inches to amuse yourself with.
The Mini 12 comes with a three-cell 24Whr battery rather than the four-cell 32Whr pack fitted to the Mini 9 - though a six-cell 48Whr unit is also available for an extra £40.
The basic battery pack managed to play a standard-definition video at full screen - and full brightness and with the Wi-Fi radio switched on – for 139 minutes which, when compared to the 173 minutes the Mini 9 managed, suggests that Dell would have been better served by using the same four-cell power pack in the 12 that it uses in the 9, the slight increase in weight notwithstanding.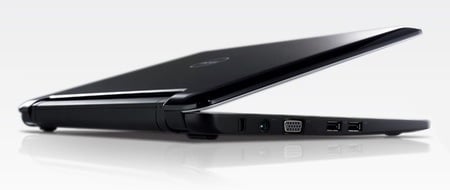 As portable as a MacBook Air
Incidentally, rather than the traditional power brick Dell supplies with the Mini 12 with a combined plug/AC adapter which makes for a smaller and lighter combination when you are on the move.
Lacking a cooling fan, the Mini 12 is virtually silent in operation. Thankfully, this doesn't come at the expense of a toasted crotch - the 12 keeping its cool even after prolonged bouts of intensive use.
Costs? At the time of writing Dell, is asking £329 for the 40GB Linux Mini 12 and £379 for the 80GB Windows XP version.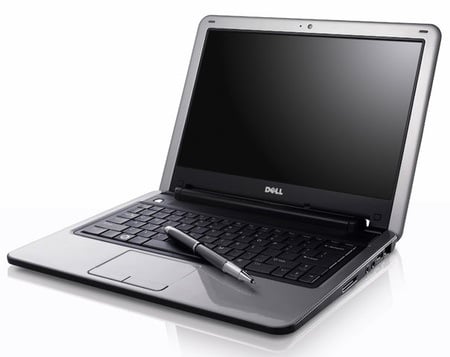 Conservative looks
Considering that the Samsung NC10 can be picked up for only a little over the £300 mark, we're not entirely convinced that the Mini 12 is such great value. And let's not forget that Samsung's NC20 – in effect an NC10 with a 12.1in screen – is due to arrive in the not too distant. If Samsung brings that in at around the £380 mark – and it looks like it will - then the 12's appeal could flag, fast.
Dell will lighten your wallet by £19 for a solid colour other than black or white, and £35 for a patterned lid - that's Dell having a bit of a giraffe if you ask us - though at least these prices are on a par with what it charges in the US - $20 and $50, respectively. Incidentally, US buyers can opt for the 1.6GHz chip in the Linux 12 for an extra $50, but UK buyers have to make do with the 1.33GHz unit.
Verdict
Knock £80 of the price of the Linux-based Mini 12 and replace – or give the option of replacing - the HDD with an SDD and the 12 would come closer to the top of our netbook 'must have' list. As it stands, nice bit of kit though it is, we can't shake the feeling that it's just too expensive and too conservative. Nor, to be honest, will we ever be wholly convinced that a fragile – and in this case slow - HDD is the storage medium of choice for an SCC rather than a drop-it-while-running-and-no-harm-done SSD.
Still, we tip our cap to Dell for still offering a standard Linux OS when so many other SCC makers seem to be putting all their balls onto Bill Gates' green. ®
More Netbook Reviews...
| | | | |
| --- | --- | --- | --- |
| Samsung NC10 | Lenovo IdeaPad S10e | Fujitsu Siemens Amilo Mini | Toshiba NB100 |