Original URL: https://www.theregister.co.uk/2009/03/16/netbook_backup_tools/
How to backup and restore your netbook
Duplicate your OS, updates, apps, documents, the lot
Posted in Personal Tech, 16th March 2009 15:05 GMT
Having a small-capacity solid-state drive in your netbook may be limitation but it has one advantage: it's easy to back up. We don't mean copying a few files over to a safe place, but duplicating the entire drive, operating system and all, ready to drop it all back on if the worst comes to the worst.
PCs often come with recovery disks that you can use to place a fresh copy of the OS and pre-loaded apps back onto a freshly formatted drive. With some free, open source tools, you make one of your own, for your netbook. It'll work whether you use Linux or Windows XP, and whether your machine has a hard disk or a solid-state drive.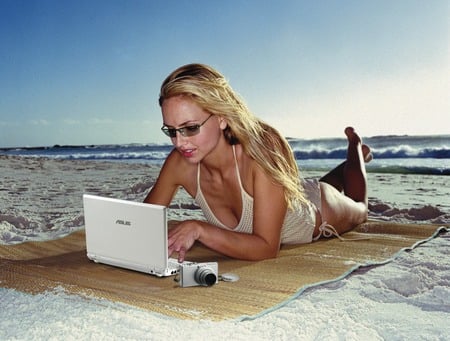 Worried about getting sand in your netbook? Back it up before heading to the beach
We use PING - which stands for Partition Image Not Ghost, a reference to Norton Ghost, a commercial disk duplication app - but it requires an external CD drive to boot from. So we've also included details of a second tool, which you can install on a USB Flash drive.
PING comes from WindowsDream here. Make sure you download the "community edition", which is the free version. It's a 22MB .iso file you burn to CD or DVD. Connect your optical drive to your netbook, put the disc and and start up the computer. You'll need to access the machine's boot menu, if it has one - ESC on an Eee PC; F12 on an Acer Aspire One, for instance - or enter the Bios setup screen and make sure your optical drive is at the top of the list of devices the computer can start up from.
PING loads up through a small Linux kernel. When it's ready, it'll tell you to press Enter to start. The screens that follow guide you through either backing up or restoring your system, but the process isn't perhaps as clear as it might be, so we'll walk you through it. PING also lets you back up to a network store, which we won't cover here, but isn't so very different from archiving your netbook on a USB hard drive or Flash stick.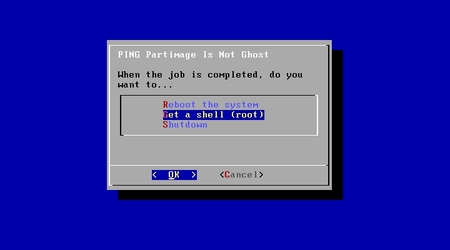 After an introduction screen, PING asks you what it should do when the backup process is complete: restart, shutdown or go to the command line. Use the arrow keys to highlight the reboot option and hit Enter. You'll next be asked whether you'll be backing up over the network or locally - select the 'Local disk/partition' entry and hit Enter.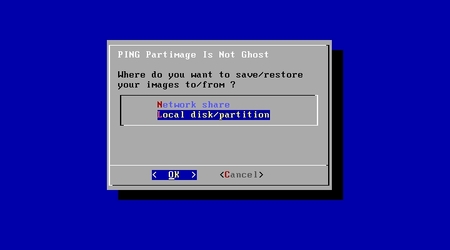 You'll now get a list of drives and the partitions on them. The first entry in the list is special: it's the one you select when you're restoring your machine from a previous backup. For now, you'll be looking for your netbook's drive - most likely listed as sda1 or hda1 and marked EXT2 or EXT3 if it's a Linux machine, FAT or NTFS if you use Windows. Highlight the correct drive and hit the spacebar to mark it with an asterisk.
Note that the screengrabs below show typical set-ups - don't expect what you see on your machine to match them exactly.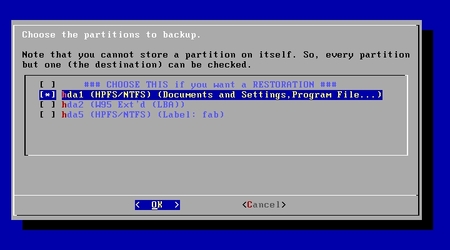 You'll get a similar screen next - this time, you tell PING the drive on which you want it to store the backup. It'll be listed as something like sdb1, and you'll probably recognise the drive's label.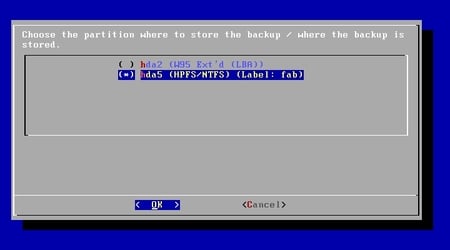 Now it's time to configure your backup. On the next screen, you enter the name of the folder into which the backup will be saved. Just enter a \ to create the backup at the top level of the disk's folder structure and hit Enter.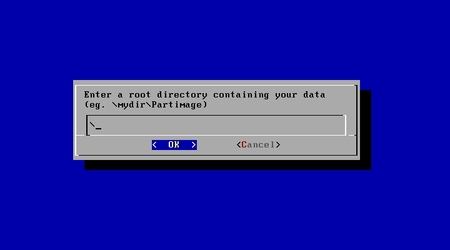 The following screen lists folders already present on the drive. It also gives you the chance to create a new one, so select Create_New_Image.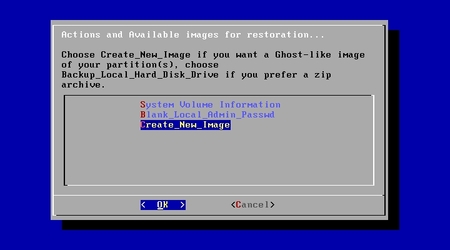 Next, you'll be asked to enter a name the backup - the "name of the new Image". How about My_Backup? This will force PING to create a folder called My_Backup at the end of the path you specified on the previous page.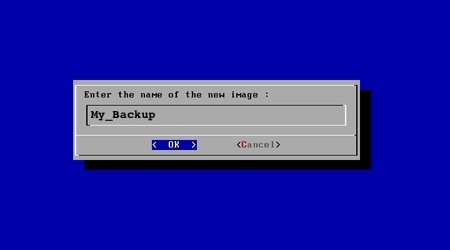 PING will ask you now if you want to store detailed file information in the back-up. For most netbook users, it's best to select 'No'.
The next screen asks you which compression scheme you want to use: gzip makes for a quicker back-up process, but b2zip packs the files in more tightly - handy if you're backing up to a low-capacity Flash drive. We use gzip to save time. Or you can select to use no compression at all.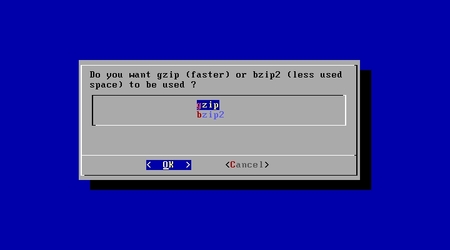 Two more questions need to be answered before PING's ready to back up your system: which utility do you want to use to create the archive, and would you like to minimise the file system? Stick with the default settings for both: the 'Partimage' option first and, on the following screen, 'No'.
Finally, PING will do its stuff, and you'll get a screen displaying the progress of the backup process, after which your netbook will shutdown or restart depending on the choice you made earlier.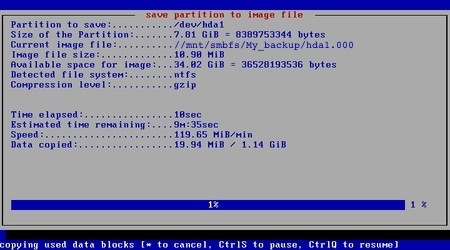 With the back-up safely tucked away, you're ready for any emergency. Should it become necessary, just connect the backup disk to your netbook and boot the machine from the PING disc again, but this time select the recovery option on the 'Choose the partitions...' screen: "### CHOOSE THIS if you want a RESTORATION ###".
The process is straightforward: select the (connected) disk containing the backup then select the drive on your netbook. Select the location of the My_Backup folder on your external drive - remember we chose \ - then pick 'My_Backup' from the list of folders PING presents.
You'll next be asked if you want to restore your Bios settings - try it without first, so select 'No'.
Finally, PING will give a long warning screen that tells you what it's about to do. If you're happy to proceed, type YES when you see the >> prompt, and PING will restore your netbook's drive from the backup.
Because the backup preserves the exact contents of your drive, you won't have to reload the operating system, re-install applications and apply all the updates you've installed over time. That gives you the opportunity to try out alternative operating systems, safe in in the knowledge that you can get back to where you were fairly quickly if the new OS doesn't work out.
PING wasn't designed for netbooks, which is why it's expected to operate from an optical disc. Blogger and Acer Aspire One fan Macles put together an alternative utility which is designed to be installed on a USB hard drive or Flash stick that will also be used to store the back-up.
Like PING, AA1Backup compresses the duplicate. If there isn't room on the drive, AA1Backup will let you know, but only when it detects it has run out of space. Better, we think, to make sure your disk is big enough to start with. AA1Backup is tiny and, with compression, you should easily be able to copy your netbook's drive onto a same-size USB stick or HDD.
Installation is a doddle. If you're running Linux, open your terminal app and enter the following lines which will download the installer to your home directory then apply the correct file ownership settings and finally run the app.

wget -O aa1blinux http://sites.google.com/site/aa1backupinstaller/1/aa1blinux
chmod 755 aa1blinux
sudo ./aa1blinux

There's a Windows version, which you can download here. It's a .zip file - just open it up and run the installer inside.
With either version, you have to select the device which is going to become your bootable drive - most likely it'll be a USB device, and labelled /dev/sdb1 in Linux, or a drive letter in Windows. Click OK and the app will make your drive for you.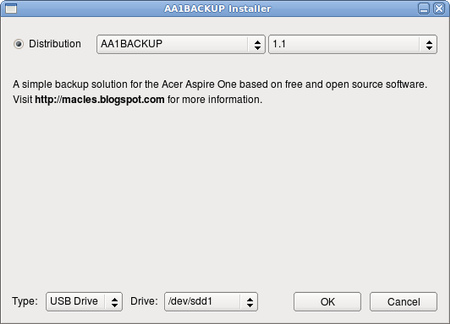 Click on OK, and the installer adds a very compact Linux distribution onto the USB drive and makes it bootable.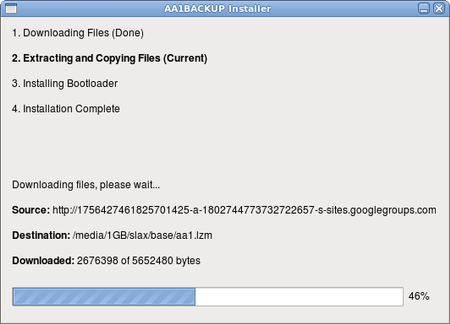 To back up your netbook restart it and select the USB drive in the boot menu. When it's started up, you'll be presented with just two options: backup and restore. Choose the former and your netbook's entire drive contents will be copied onto the USB drive - the USB equivalent of a recovery disc, with the added bonus that the backup already has on board any application and system software updates you've installed.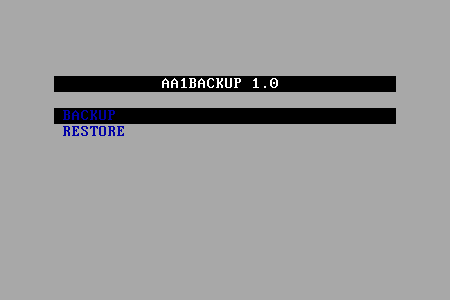 It'll only back up the first hard-wired drive so if, say, you have an Asus Eee PC 900 or similar, its second SSD will be ignored.
This is where PING wins over AA1Backup - you can run it again and back up other drives. It also backs up your netbook's Bios settings too. But it's less friendly for the novice. AA1Backup can't be beaten for simplicity. We recommend you try them both and see which of the two best meets your needs. ®