Original URL: https://www.theregister.co.uk/2009/03/09/magna_shows_kit_ev/
Magna boils up EV kit for car makers
You spec it, we build it, you badge it
Posted in Science, 9th March 2009 11:46 GMT
'Leccy Tech As the major car manufacturers slowly get to grips with the electric – or hydrogen – powered future of personal transport, a number of smaller, more dexterous automotive engineering firms are presenting their views of the way forward.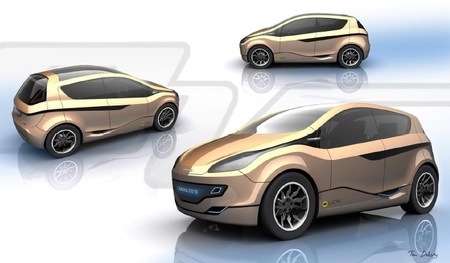 Magna-Steyr's Mila: the concept...
A classic example is Canadian company Magna International which, apart from helping Ford with the development of its electric Fiesta and Focus models, found time to unveil its view of the perfect electric car at the Geneva Motor Show last week.
The Mila EV is actually the brainchild of Magna's contract-manufacturing unit, Magna-Steyr, an Austrian outfit that when not messing about with electrons builds cars for Saab, Mercedes-Benz, Jeep and - as of later this year - the new Aston Martin Rapide.
To quote Magna-Steyr, the Mila is a "fully integrated electric vehicle platform which can be used by every OEM - read 'car maker' - to realise their own product, drive and design strategies in the shortest of time".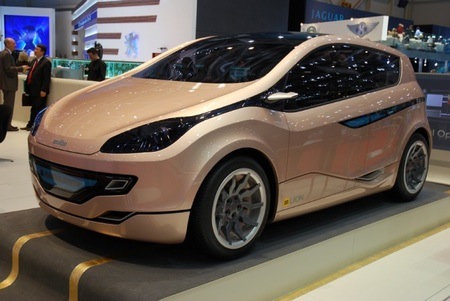 ...and the reality
So what MS is effectively offering is a ready-to-wear electric car – tell us what you want it to do and look like and we will chuck the parts in the oven, bake at Gas Mark 6 for 45 minutes and, wallop, there's your instant 'leccy vehicle.
MS wasn't exactly rushing to give out precise technical details of the Mila, but what we can tell you is that is that the five-door version is 4m long, has a wheelbase of 2.5m and a - rather flaccid for a car of its size - 67bhp (50kW) electric motor.
It also has solar cells in the roof, small low-drag rear facing cameras in place of door mirrors and a battery charge status display running along the side of the car.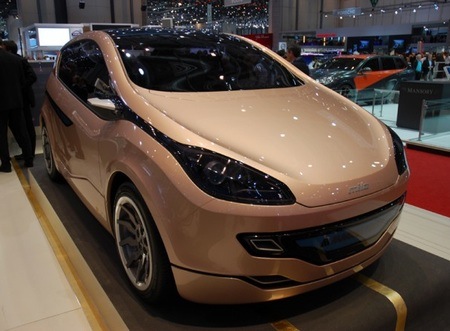 Expect to see it under other car-makers' brands
We're not sure that last is such a great idea – why advertise you're about to run out of juice? But if the styling was toned down just a shade, the motor was given some more pep and, say, a Saab badge was slapped on the rump, we can see the Mila selling. ®
Magna-Steyr Mila Picture Gallery