Original URL: https://www.theregister.co.uk/2009/03/07/bollore_lease_bluecar/
Pininfarina, Bolloré bullish about Bluecar
B0 renamed, leasing scheme announced
Posted in Science, 7th March 2009 08:02 GMT
'Leccy Tech It seems it's not all quite doom and gloom on the Pininfarina B0 front.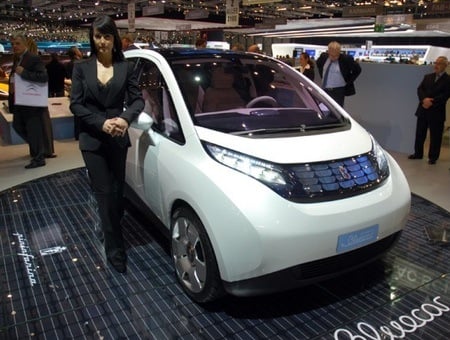 Pininfarina/Bolloré's Bluebar: no longer the B0
While not having a working prototype to show at the Geneva Motor Show this week, Vincent Bolloré – whose company, Bolloré SA, is partner with Pinifarina in Véhicules Électriques Pininfarina Bolloré - was on hand to announce that prospective owners can now register to lease the car under a €300-per-month (£267/$377) deal that includes 24x7 roadside assistance.
The Pininfarina/Bolloré lease scheme will initially operate in the UK, France, Italy, Germany, Spain and Switzerland, and initial deliveries of the car will begin in "about a year".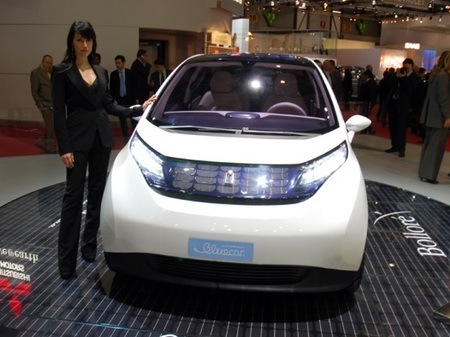 Soon to be leased
At some point, those whose lease applications have been accepted will be able to test one of 15 prototypes currently under construction.
Thankfully, the car has been renamed too. It's now the Bluecar, which means we can stop explaining that the old name was pronounced 'Bee Zero' rather than 'Bee Oh' every time we mention it.
Initial production will be at Pininfarina's factory in Turin but new assembly lines are due to be set up at the Bolloré Group's production sites at Ergué-Gabéric near Quimper, Brittany and Montreal, Canada. According to Bolloré, it has plans to build 10,000 vehicles in 2010, 20,000 in 2011 and 30,000 from 2012.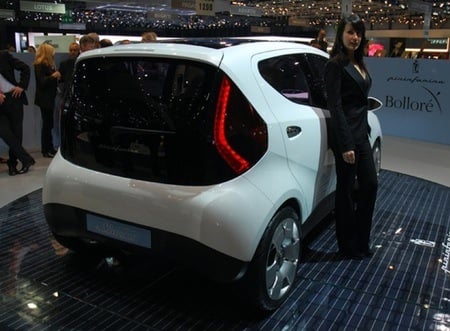 Getting close to the lithium supply
If things really take off, Bolloré even suggested it may set up a production plant in Bolivia with a capacity of 70,000 vehicle per annum. That part of the announcement may have something to do with wooing the Bolivian government to secure ground-floor access to that country's vast lithium supplies.
Though Bluecar dealers will eventually spring up all over the place, for the time being you have to register your interest on-line. To do so, just click here. ®