Original URL: https://www.theregister.co.uk/2009/03/02/google_earth_base_shocker/
Brit nuke subs exposed on Google Earth
GCHQ. MI6 and SAS also laid bare
Posted in Policy, 2nd March 2009 09:35 GMT
The UK's military top brass are said to be "furious" that updated imagery on Google Earth has laid bare pretty well all of Blighty's defence infrastructure, including Faslane nuclear sub base, the "nuclear crisis HQ" in Northwood, North London, the SAS barracks in Herefordshire, GCHQ in Cheltenham and MI6's spook central in London.
One shaken military expert told the Sun that "the revealing snaps would make it easy for terrorists to launch accurate mortar or rocket attacks".
He doomwatched: "A strike on our nuclear capability would cause untold devastation. Terrorists could have a field day, knowing exactly where to aim strikes to cause the maximum devastation."
Well, here's the current view of Faslane: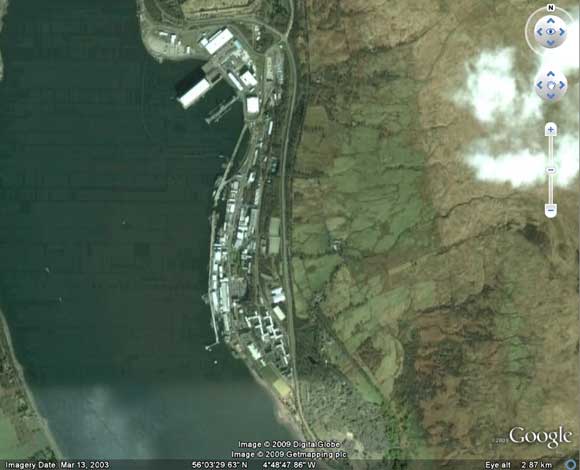 And here's how it looked back in 2005: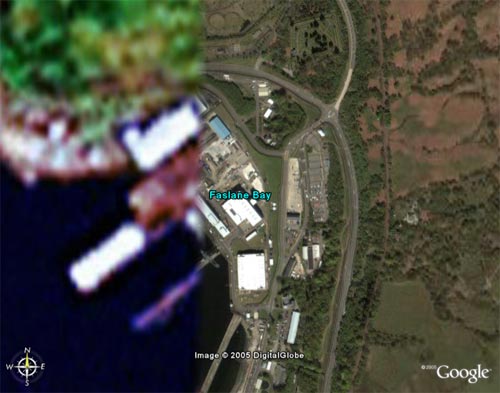 The Sun chillingly notes that Google Earth "even reveals the longitude and latitude of the facility", which is true: 56°3'29.63"N, 4°48'47.86"W, and here's a handy .kmz for your viewing pleasure.
Likewise, Google's refreshed aerial view of Cheltenham reveals GCHQ in all its glory (51°53'57.92"N, 2°7'27.38"W .kmz here):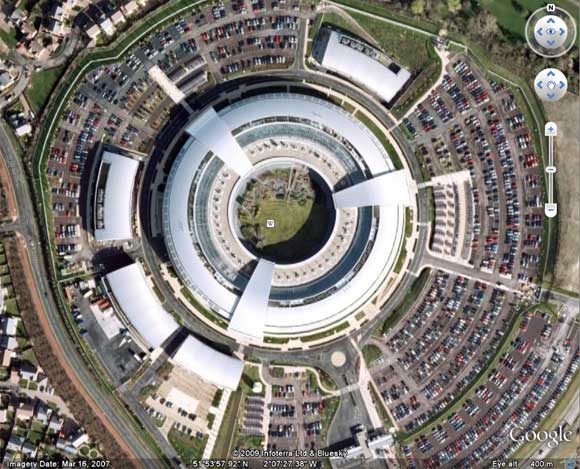 Here's the terror-busting 2005 equivalent: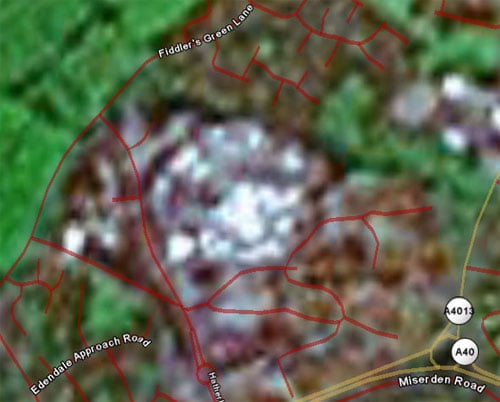 Mercifully, Google Earth's "directions" facility refused to cough the handiest route between Tora Bora and Cheltenham, but we can't help but suspect that GCHQ's own website isn't helping matters much.
For the benefit of al-Qaeda, just make you way to Cheltenham town centre, hop on a number 94 bus which will whisk you straight to the front door: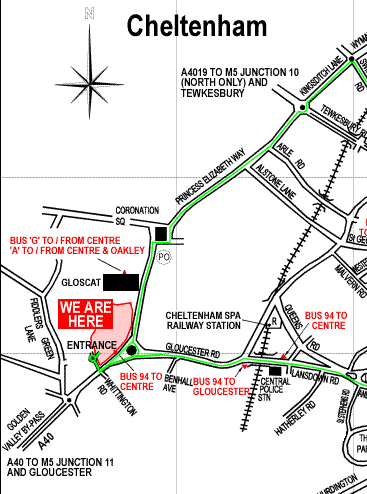 Regarding MI6, the new imagery is an improvement on previous outings for the building, but it has been fully exposed on Google Earth for yonks. Its prominent central London riverside location - coupled to a high-profile outing in Bond romp The World Is Not Enough - probably mean it's a bit late to pretend it's not at 51°29'14.28"N, 0°7'28.58"W (.kmz here).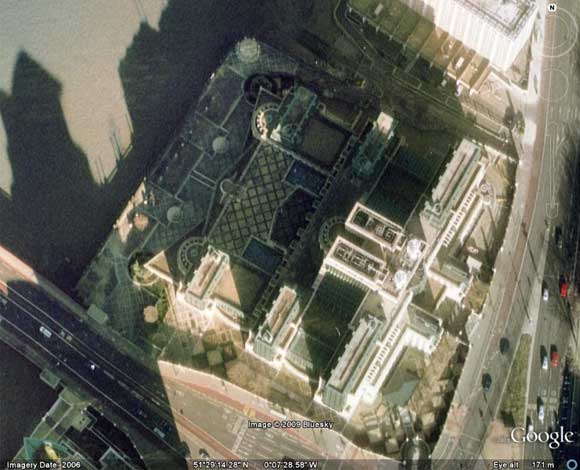 Finally, here's the SAS barracks at Credenhill, showing "the exact location of SAS sleeping quarters, office blocks, bunkers and parade grounds", as the Sun puts it:
The Sun notes that Google agreed to obscure Brit military facilities following the Shatt al Arab hotel incident back in 2007, where "print-outs from photographs taken from Google" of the British base in Basra were found in the hands of insurgents.
However, an MoD spokesman admitted to the paper: "We do everything to protect bases but it's impossible to control all websites providing satellite imagery. If people are really determined to target these sites they can find these images and there is nothing we can do to stop them."
A Google spokewoman said: "We do listen to requests from governments but we don't comment on the details of any of those discussions." ®