Original URL: https://www.theregister.co.uk/2009/02/23/review_noise_isolating_earphones/
Ten of the best... noise-isolating earphones
Can't hear you...
Posted in Personal Tech, 23rd February 2009 09:02 GMT
Round-up One of the reasons that noise-cancelling headphones tend to be so expensive is that they use sophisticated electronics to generate their own sound waves that can cancel out background noise such as the drone of an aircraft engine. Noise-isolating earphones take a much more low-tech approach. They simply use rubber or foam earpieces to plug up your lughole so that outside noise can't get in.
This approach is generally less effective – we've seldom come across a set of noise-isolating earphones that block background noise as effectively as a nice big set of ear-covering noise-cancelling headphones. However, it does mean that noise-isolating earphones are smaller, lighter and less expensive than their noise-cancelling counterparts.
It also means that most of your money is being spent on producing good quality sound, rather than paying for the fancy electronics. You really need to pay £100 or more to get a decent set of noise-cancelling headphones, but we've been able to round up a wide variety of noise-isolating earphones that range in price from a mere £10 to over £100.
The important thing to realise about noise-isolating earphones is that the seal created by the earpiece is essential for blocking outside noise, producing a good sound and ensuring a comfortable fit. Any good set of noise-isolating earphones will therefore need to provide multiple sets of earpieces in different sizes in order to accommodate different shapes and sizes of ears.
Griffin TuneBuds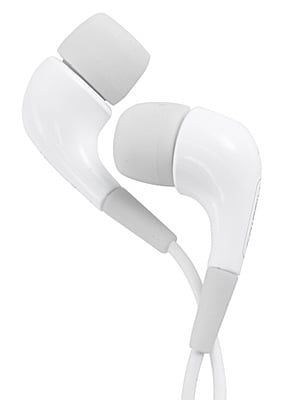 Griffin's TuneBuds are a low-cost option – the white ones we tested cost just £10 - but the luridly coloured (and obviously not very popular) pink and green models are on sale for a fiver. However, they're not a bad choice if you lose your player's normal earphones and you want to buy a replacement set without spending too much money. The noise-isolation isn't particularly effective, but the sound isn't bad – a little thin on the higher frequencies, but not too shrill. You also need to jam them quite firmly into your ear in order to block out background noise and get the best bass sound. However, Griffin includes three sets of earpieces so that you can choose the ones that fit best.
Reg Rating 70%
Suggested Price £15 Find the best online price here
More Info Griffin's TuneBuds page
Verbatim Sound Isolating Earphones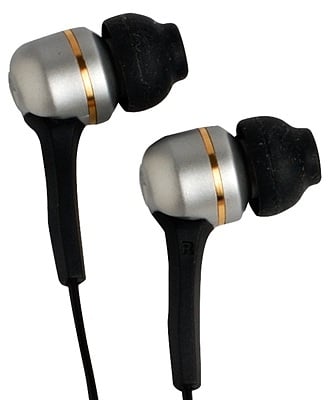 Verbatim is best known for making floppy disks and memory sticks, rather than high-quality audio components. And, truth be told, these new earphones are fairly cheap and cheerful, but they're not bad if you just want an affordable replacement set of earphones. Admittedly, the Sound Isolating Earphones don't actually isolate sound very well, but the audio quality is adequate for a set of 'phones that come in at less than £15. There's also a volume control built into the cable, and you get three sets of earpieces in different sizes to ensure a good fit.
Reg Rating 75%
Suggested Price £15
More Info Verbatim's Sound Isolating Earphones page
Apple In-Ear Headphones With Remote and Mic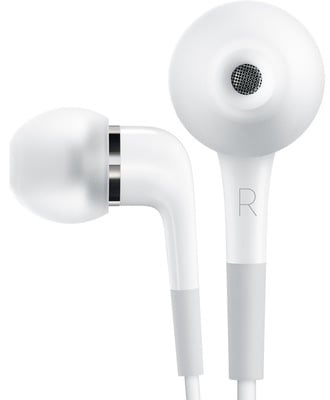 The little white earphones that Apple sells with the iPod have come in for a fair bit of stick over the years, so the new Apple In-Ear Headphones are an attempt to provide a higher-quality alternative. But while the richer audio quality and sound-isolating features are certainly a big improvement on the bog-standard iPod earphones, they're not exceptional for a set of headphones in this price range. In fact, the stand-out features are the built-in microphone and remote control that are specifically designed for use with an iPhone. So while the In-Ear Headphones will make a good companion for your iPod Touch or iPhone we wouldn't recommend them as a set of general-purpose 'phones for non-Apple music players or mobile 'phones.
Reg Rating 75%
Suggested Price £54 Find the best online price here
More Info Apple's In Ear Headphones page
V-Moda Vibe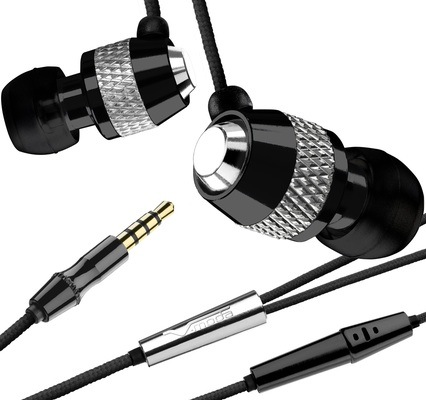 The V-Moda website may be unspeakably pretentious, with its waffle about "high-end lifestyle" and "audio art', but its Vibe earphones sound pretty good nonetheless. They're like little metallic earplugs that fit neatly into your ears, and are heavy enough to stay put without falling out every five minutes. They don't do a particularly good job at blocking out background noise, but the sound they produce is very clean and clear, even at high volumes. There's a little carrying bag included with the earphones and you get three sizes of earpieces in both black and white, so you've got a good set of spares if you need them.
Reg Rating 75%
Suggested Price £55 Find the best online price here
More Info V-Moda's Vibe page
Genius HP-02 Live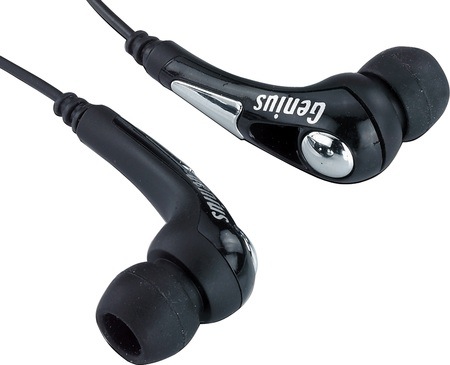 We weren't expecting much from another set of earphones that costs ten quid, but we have to admit that we were pleasantly surprised by the HP-02. The noise-isolation isn't great – more like noise-muffling, really – but the sound the earphones produce is clear and full. There's no shrillness on the higher frequencies, even with the volume turned up nice and high, and the bass is more solid than we'd expected from such a cheap set of 'phones. We also liked the tear-drop shape of the earpieces, which allows them to sit comfortably in the ear without having to jam them in too hard. There may be more expensive models that produce better sound quality, but the Genius HP-02 is as good as you'll get for a tenner.
Reg Rating 80%
Suggested Price £10 Find the best online price here
More Info Genius' HP-20 Live page
Etymotic hf2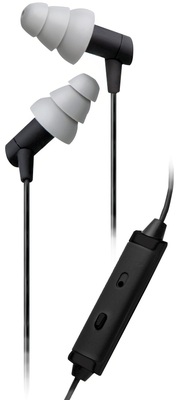 Like Apple's In-Ear Headphones, Etymotic's hf2 is a complete headset that consists of earphones, microphone and remote control so that you can use it to take calls on a mobile 'phone as well as just listening to music. The audio quality and sound-isolating features are very good – as they should be at this price – although the 'flanged' earpieces provided with the hf2 need to be jammed pretty firmly into your ears and weren't terribly comfortable. The advice to "moisten" them before insertion didn't exactly thrill us either. Fortunately, Etymotic also include a set of soft foam earpieces that fitted us better. Our only complaint is that they still seem a little pricey compared to rivals such as the S-Jays.
Reg Rating 80%
Suggested Price £100
More Info Etymotic's hf2 page
Shure SE310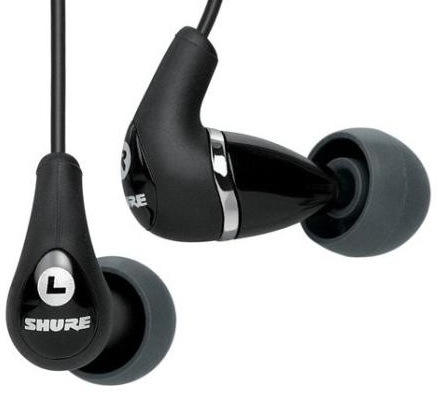 Shure's top-of-the-range SE530 earphones have had rave reviews, but at well over £200 they're out of most people's range. However, the SE310 provides an attractive and affordable alternative. Mind you, they don't make a great first impression, as we had to fiddle with them for quite a while to achieve a comfortable fit and an effective seal. Fortunately, Shure does provide several sets of earpieces in different sizes and materials, so most people should be able to find a set that fits them comfortably. Once properly inserted, the SE310 earphones do a good job of blocking out background noise and produce a powerful sound that is most notable for the solidity of the bass output.
Reg Rating 90%
Suggested Price £170 Find the best online price here
More Info Shure's SE310 page
Sennheiser IE 7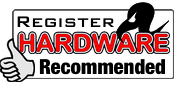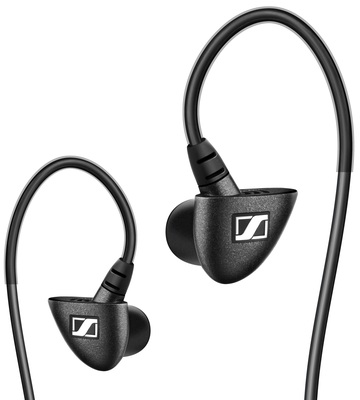 Miracle of miracles – Sennheiser's IE 7 earphones not only produce excellent sound quality, but they manage to do so without you having to jam them uncomfortably into the very depths of your aural orifices. The triangular shape of the earpieces may look a little cumbersome, but it helps to hold the earpieces in place so that you don't have to keep poking them back into your ear in order to maintain the seal. As a result they fit comfortably and produce a rich, warm sound that really lets you wallow in your music. The sound isolation works well too, and there's a good set of accessories, including earpieces in eight different sizes, a hard carrying case and even a little tool for removing waxy nastiness.
Reg Rating 90%
Suggested Price £170 Find the best online price here
More Info Sennheiser's IE 7 page
Jays S-Jays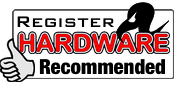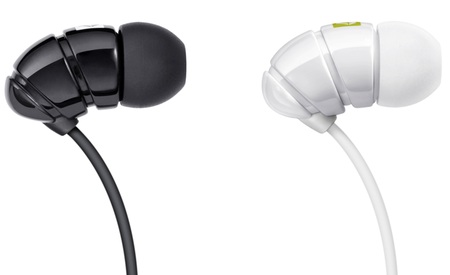 The first thing you notice about the s-Jays earphones is the extensive set of accessories packed into the box. To ensure a comfortable fit and good sound-isolation, Jays include no less than six different sets of earpieces in different sizes, as well as a one-size-fits-all set of foam earpieces. You also get a carrying case, airline adaptor and a 'splitter' that lets you connect two sets of 'phones to your music player. There are even four sets of filters to keep the earphones from getting clogged with waxy bits. After all that, we were pleased to dsicover that the sound quality wasn't a disappointment – the 'phones provide clear definition across the entire frequency range, and a full, strong bass sound that rivals the more expensive Shure and Sennheiser models.
Reg Rating 90%
Suggested Price £65
More Info Jays' S-Jays page
Klipsch Image X5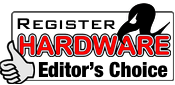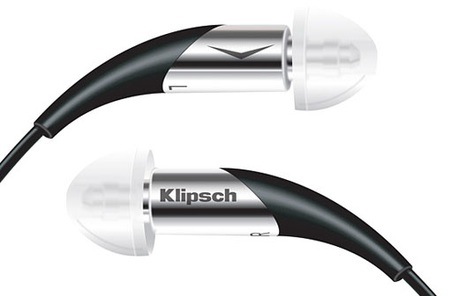 They may be the most expensive set of earphones in this group, but Klipsch's X5 set ertainly serves up a treat for your ears. The first thing we noticed is that the tapered, bullet-shaped earpieces were more comfortable than any of their rivals, and also helped to maintain a good noise-isolating seal that blocks out background noise very effectively. Actually, the first thing we noticed was the ridiculous 'russian doll' packaging consisting of layer upon layer of plastic and cardboard, but we forgave Klipsch for this when we heard the quality of the sound produced by the X5. Shure's SE310 may punch out slightly stronger bass, but the vibrant mid and high frequencies of the X5 were unmatched in their clarity and brightness.
Reg Rating 90%
Suggested Price £180 Find the best online price here
More Info Klipsch's Image X5 page