Original URL: https://www.theregister.co.uk/2009/02/12/review_laptop_apple_macbook_white/
Apple White MacBook Early 2009
Apple's best-value mobile Mac by far
Posted in Personal Tech, 12th February 2009 11:39 GMT
Review Recession or no recession, Apple's latest set of quarterly financial results saw the company top $10bn in sales for the first time ever. As well as selling zillions of iPhones and iPods, it also increased Mac sales by almost ten per cent. That growth was largely down to the success of its MacBook range of laptops, which were completely redesigned and upgraded in October 2008.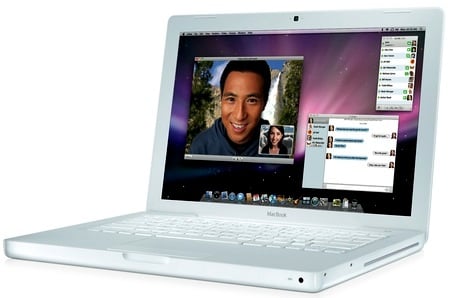 Apple's white MacBook: rather good value for money?
That redesign no doubt helped boost sales, but the remarkable fact about the new MacBooks is that their gleaming new aluminium design actually resulted in a hefty price rise, with prices now starting at £929 for a model with 13in, 1280 x 800 screen and 2GHz processor.
The fact that Apple can increase its prices and still rack up significant sales increases during the worst recession in the entire history of the universe says something about the sheer eye-catching quality of its designs. Even so, £929 is a lot of money for what is meant to be the low end of Apple's product range. And, in particular, it's a lot of money for the cash-strapped students and the bulk-buying US schools and colleges that make up such an important part of Apple's market.
So, when it introduced the new aluminium MacBooks, Apple also decided to keep one of the older MacBooks on sale in order to appease its key educational customers. Priced at £719, the old model retained the somewhat cheap and cheerful white plastic casing that it had used for several years, emphasizing the fact that it was very much the cheapo alternative to its shiny aluminium siblings.
Then, in January, with virtually no fanfare at all, Apple went and upgraded the white MacBook as well, and while it may lack the gleaming good looks of the aluminium models the new white MacBook actually works out as rather good value for money.

The secret's in the spec
The new white MacBook costs £719, as before, and includes a 13.3in screen, 2GHz Intel Core 2 Duo processor, 2GB of DDR 2memory, 120GB 5400rpm SATA hard drive and – the key improvement – an Nvidia GeForce 9400M integrated graphics chip. On paper, those specs look almost identical to those of the 2GHz aluminium MacBook model that costs £929. However, you need to look a little more closely at the spec sheet to spot the differences.
With typical Apple perversity, this upgrade actually starts out with a small downgrade. The previous white MacBook ran at 2.1GHz, so Apple has actually lowered the speed slightly for this model. It's a tiny decrease, though, and probably more than made up for by an increase in the front-side bus speed from 800MHz to 1026MHz.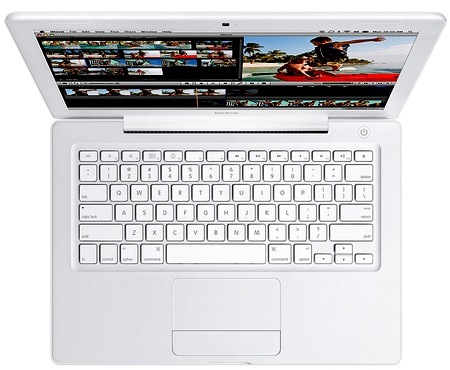 They keyboard's decent
The memory has been increased from 1GB, which is perfectly adequate for running Mac OS X 10.5 and most mainstream Mac software, although the additional gigabyte was probably necessitated by the fact that the new integrated graphics processor grabs a 256MB chunk of system memory for its own use. It's a shame, though, that the DDR 2 memory still runs at 667MHz, rather than the 1067MHz DDR 3 memory used in the aluminium models, as that would have put a little more spring in its step.
The 120GB hard disk is a bit miserly, but not something we'd lose any sleep over. The most important feature is the inclusion of the GeForce 9400M to boost graphics performance. This is the same integrated graphics processor used in the new aluminium MacBooks and, as our Xbench test results show, it produces a huge increase in 3D graphics performance compared to previous white MacBook models.

Multi-format, dual-layer DVD writer one side...
Our own trusty white MacBook - 1.83GHz with Intel GMA950 integrated graphics - can only manage a feeble nine frames per second when running Doom 3, whereas this new model romps ahead with a very respectable 47f/s.
Of course, nobody buys a Mac to do nothing but play games – in fact, the never-exactly-healthy Mac games market seems to have declined even further recently as all the big games developers have been concentrating on the iPhone instead. However, there's a lot of eye-candy in the Mac operating system – such as the Cover Flow and Quick Look options that allow you to quickly preview files without opening them – that requires a reasonable amount of graphics power to function efficiently, so the new graphics processor will have practical benefits even for routine tasks when working with the MacBook.

...plenty of ports - including Firewire 400 - on the other
Programs such as the bundled iPhoto and iMovie are also awash in graphical bells and whistles that will benefit from the enhanced graphics performance.
XBench 1.3 Results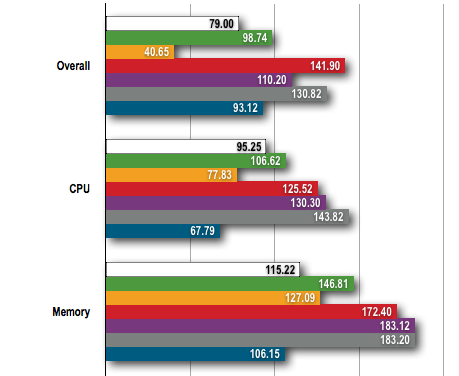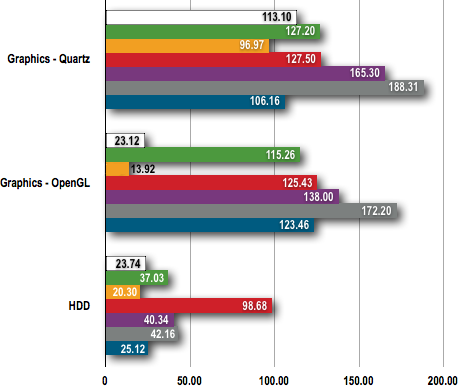 Longer bars are better

Battery life seems pretty respectable too. We managed to play all three hours and ten minutes of Angels In America (Part 2) straight off the MacBook's hard disk before it gave up the ghost, and you can add almost another hour to that when running less demanding office software or doing a spot of web browsing.
Other features include a built-in webcam, 802.11n Wi-Fi, Bluetooth 2.1 and Apple's old Mini DVI interface for connecting to an external monitor. We were particularly interested to see that, alongside its two USB 2.0 ports, the white MacBook also retains the faster Firewire 400 interface that was actually dropped from the new aluminium MacBooks - though not the pricier MacBook Pros.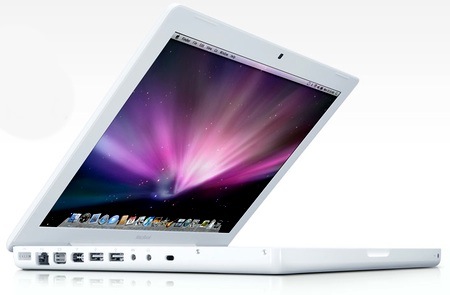 Good, solid software bundle
It's a small detail, but might actually swing the sale for some Mac users if they've already invested a lot of money in Firewire peripherals, from hard drives to digital camcorders. Quite how this low-cost model managed to retain a high-speed interface option that is omitted from more expensive models is anyone's guess. We suspect it was simply cheaper for Apple to stick with its existing manufacturing process, rather than modifying the motherboard and casing designs to eliminate all traces of the Firewire interface.
Finally, there's the iLife software suite that is bundled free of charge with all Mac models. The latest iLife '09 includes impressive upgrades to iPhoto, iMovie and GarageBand - though iDVD's the same as before, we notice - and really does add to the machine's overall value for money.
In fact, in terms of value for money, the new white MacBook is arguably a better deal than its aluminium counterpart. It's £210 cheaper than the 2GHz aluminium model, and although its slower memory holds it back a little, the GeForce graphics provide a huge boost. It even compares well to PC rivals such as Dell's XPS range, which also starts at £719 for a 2GHz model with 13.3in screen.
Verdict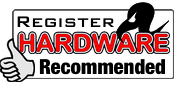 It may not have the striking metallic design of the other MacBook models, but the performance of the new white MacBook is more than adequate for most day-to-day computing tasks. We're not surprised that Apple made so little fuss about this upgrade – you even have to hunt around to find the product page on its website – as it probably wants to avoid undercutting the more expensive (and presumably higher-margin) 2.0GHz aluminium model.
In fact, in terms of all-round value for money the new white MacBook might actually be the best buy in the entire Mac range at the moment. So if you're thinking about upgrading an old Mac, or switching from a PC for the first time, the new white MacBook is almost certainly the best place to start. Now if only they'd upgrade the Mac Mini with the same GeForce graphics... ®
More Mac Reviews...
| | | |
| --- | --- | --- |
| MacBook Air | MacBook Pro | Aluminium MacBook |