Original URL: https://www.theregister.co.uk/2009/02/12/quiet_xbox_360/
PC firm offers Ultra-Quiet Xbox 360
Console redesigned to reduce noise
Posted in Personal Tech, 12th February 2009 16:47 GMT
If you're sick of reaching for the earplugs each time you turn on your Xbox 360, a solution's now available: the Ultra-Quiet Xbox 360.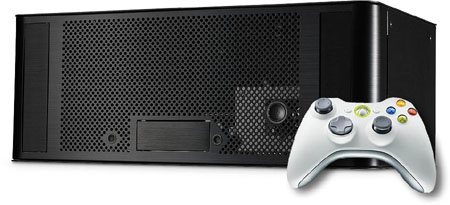 The Ultra-Quiet Xbox 360
PC customisation firm Quiet PC has begun selling a redesigned Xbox 360, which essentially sees an off-the-shelf model taken apart and put into a specialist case – in addition to several technical modifications.
Admittedly, the new case, the Lian Li XB-01BM, is twice the size of the console itself. But by spreading out the console's components out in a well-ventilated case, the manufacturer's claimed that less noise is produced.
Each Xbox 360 has two 80mm fans that produce a combined 48db of noise, according to Quiet PC. But by replacing this with a single 120mm fan – positioned on an specialist anti-vibration mount - and peppering the case with air holes, the firm's promised you'll be "amazed at the reduction of noise levels".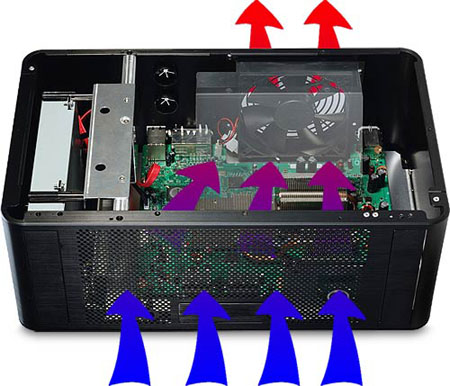 Ultra-Quiet Xbox 360s have a different cooling system to Microsoft's design
But since the optical drive produces a fair bit of noise too, the firm will place acoustic foam in strategic places to help further reduce noise and vibration. The case's silicone feet also help to aid noise reduction some more.
It's worth noting that Quiet PC doesn't promise to deliver you a silent Xbox 360, but the redesign does sound like it'll reduce much of the noise.
All three Xbox 360 models are available online as resigned quiet running consoles, with prices starting at £307 ($435/€339) for the Arcade. ®