Original URL: https://www.theregister.co.uk/2009/02/06/review_digital_slr_camera_pentax_k_m/
Pentax K-m entry-level digital SLR
One of the best budget DSLRs available?
Posted in Personal Tech, 6th February 2009 09:02 GMT
Review We've all been there: you go into a store with a fixed budget in mind then spot a product that makes you think: 'Hmm. If I spend a bit more, I can get an even better model than the one I had planned for.' Well, if you're setting out to buy a high-end digital compact, you could well change your mind if you clamp your eyes on the Pentax K-m digital SLR.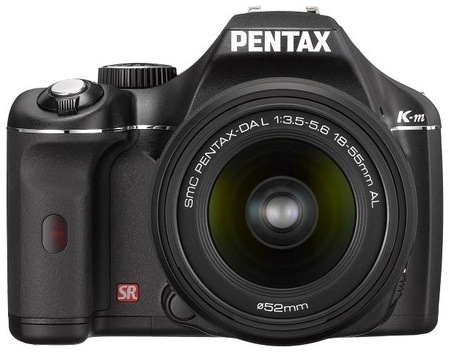 Pentax's K-m: one of the best budget DLSRs
Not to beat about the bush, it's one of the best entry-level DSLRs we've seen, and at less than £400 - or £350 if you're prepared to shop around online - it represents fantastic value for money. Don't get us wrong: the K-m isn't perfect, but we think Pentax has done a great job in delivering a DSLR that offers good performance and good specifications at this price point.
So what has Pentax packed into the K-m? There's a 10.2Mp CCD - the sensor measures 23.5 x 15mm - dust-removal technology based on a protective coat and vibration system; a shake-reduction system; and lashings of automatic and manual features – more on these later.
The K-m is a compact DSLR, measuring 122.5 x 91.5 x 67.5mm and weighing 525g without battery and memory card. It's not the smallest DSLR around, but it sure comes close. The camera body feels solid, so Pentax clearly hasn't cut costs by providing a body that's as robust as a wet lettuce.
The K-m uses a KAF2 lens-mount and the kit comes with an 18-55mm lens. Moving from left to right along the top, there's a hot shoe, large mode dial, exposure compensation button and help button. If you're not sure what a particular button does, the latter can provide a text description on the LCD screen.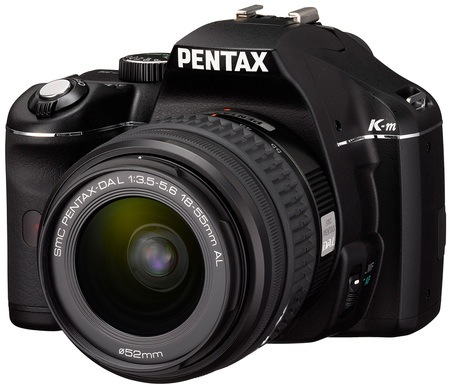 But not one the fastest camera around
It goes without saying that, after using the K-m for a while, the help button becomes somewhat redundant, so it's good that you can assign one of a list of other functions to it. The options include a digital preview feature, which displays a histogram for checking exposure. At the very front is the power on/off switch and shutter button.
At the back is a pop-up flash button, viewfinder and e-dial for setting things such as shutter speed, aperture and sensitivity, plus an AF button. Below are a 2.7in LCD screen with 230,000 dots, playback button, info button for displaying the various camera settings, menu button, delete button, and a four-way controller that offers quick adjustment to drive mode, white balance, ISO and flash.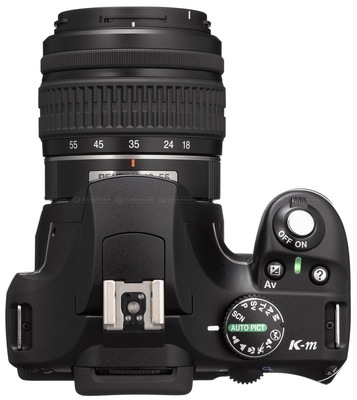 Controls a-plenty
At the side is a flap covering an SDHC card slot, and at the bottom, the battery compartment. The K-m uses AA batteries and you have a choice of lithium, NiMH or alkaline, although the instruction book strongly suggests avoiding the latter two types. We're puzzled as to why, because the K-m worked perfectly well with four alkalines, and we shot dozens of frames and still had power to spare.
A quick rundown of the K-m's specifications includes support for JPEG and RAW (DNG) file formats; a top resolution of 3872 x 2592 pixels; shutter speed range of 1/4000-30 seconds with Bulb for even longer exposures; ISO range from 100-3200; two continuous speed modes; various scene modes and a handful of digital filters (see the sample shots, below).
Naturally, for a camera at this price point, some compromises have been made. There's no movie mode, no Live View and no viewfinder eye sensor system. The info screen remains on until the default time setting switches it off, and the K-m makes do with a five-point AF system. But overall, you get a lot of bang for your buck with this camera.
Can't see the video? Download Flash Player from Adobe.com
When it comes to handling, the K-m is both good and bad. The large mode dial makes it easy to select the various modes which comprise of auto, manual, scene, program AE, shutter priority, aperture priority and sensitivity priority. You can also select various picture modes: portrait, landscape, macro, action, night scene portrait and flash-off. If that's not enough, there are ten scene modes that include night scene, sunset, kid and pets.
Sample Shots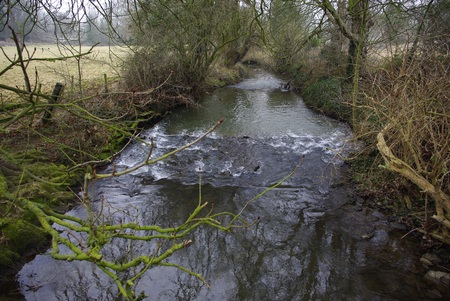 Click for a full-resolution crop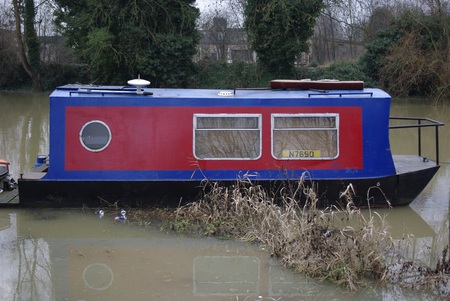 Click for a full-resolution crop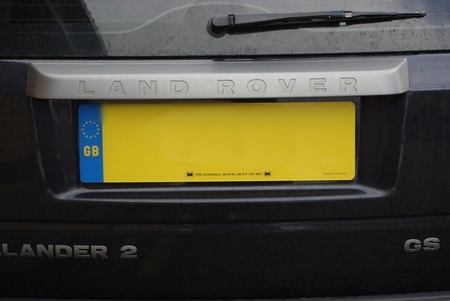 Click for a full-resolution crop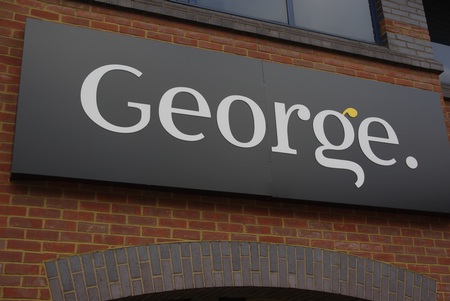 Click for a full-resolution crop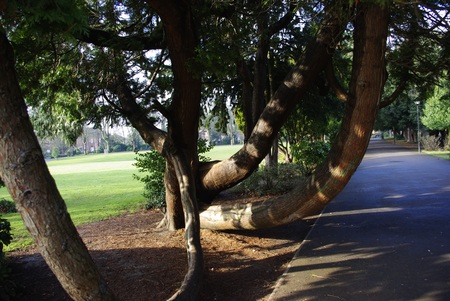 Click for a full-resolution crop
Sample Shots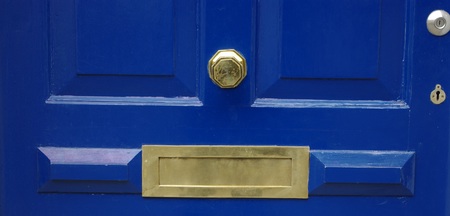 ISO 100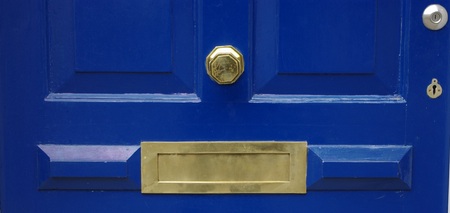 ISO 200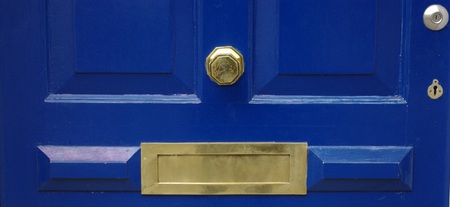 ISO 400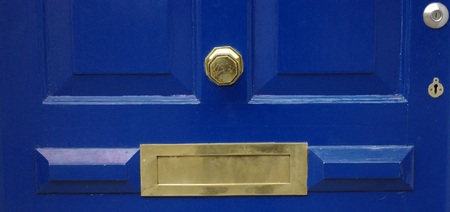 ISO 800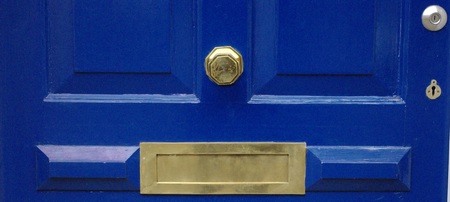 ISO 1600
When it comes to ISO performance, noise isn't bad, even at ISO 800.
Sample Shots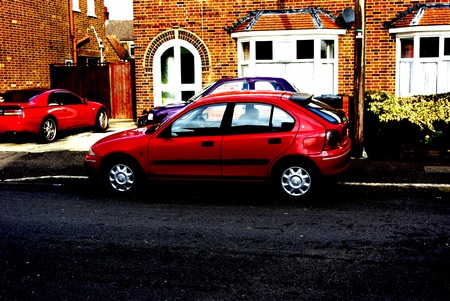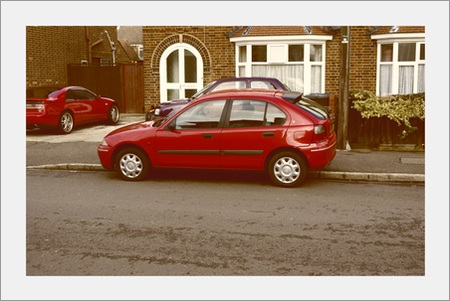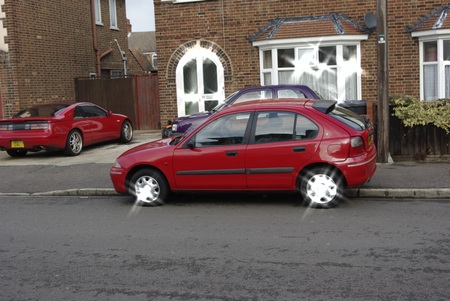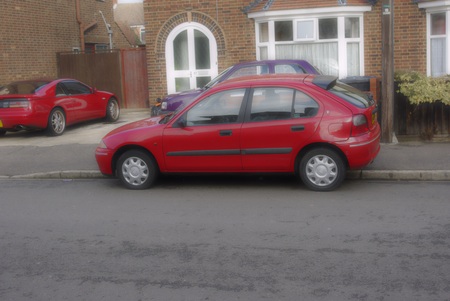 You get an array of digital filters for processing the image, both before and after shooting. The effects include (top to bottom) High Contrast, Retro, Starburst and Soft. Click here for the un-filtered shot.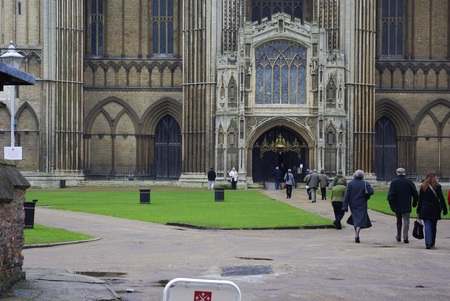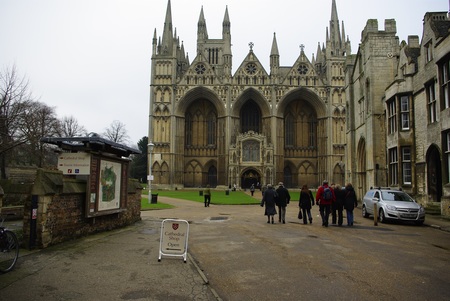 The K-m kit comes with an 18-55mm zoom lens, used here at the extreme ends: telephoto (top) and wide.
It has to be said that the K-m isn't the fastest camera around, and it takes about three seconds to get up and running. That said, we did like the LCD screen, which is clear, bright and provides plenty of information.
The menu system is a bit of a dog's dinner, with lots of tabs. It also involves lots of scrolling, but thankfully, Pentax has put the most commonly used functions on the info screen. Press the Info button, then the OK button and now scroll through a grid displaying the various functions, such as ISO, drive mode, white balance and file format. The four-way controller buttons also offer quick operation.
When it came to performance, there was a lot to like. The K-m produces sharp, crisp images with good contrast, exposure and colour saturation. Noise levels were also low, even at ISO 800. The continuous shooting mode offers two settings: high, which takes up to five frames at a time at 3.5f/s, and low, which reduces the frame rate to 1.1f/s, but continues shooting until the memory card is full.
One area where the K-m suffers is speed, not just in start-up time, but writing speed – it takes quite a while to write data to the card, especially if you're shooting RAW files, continuous frames or at low light. And the five-point AF system is a little slow in locking onto subjects.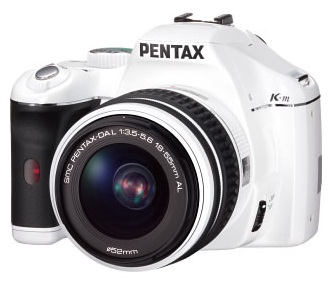 In Japan, you can even get it in white
On a brighter note, we really liked the array of in-camera editing features you get, which include cropping, resizing and picture processing using digital filters - many of these can be used during both shooting and playback. What's more, you can process RAW images and convert them to JPEGs without using a PC.
Verdict
At this price point, and with this level of performance, there's really very little to complain about. Somehow, Pentax have put together a nice package of features at a nice price, without compromising performance to any large degree. If the K-m doesn't force other camera manufacturers to raise their game in the entry-level DSLR sector, we'll eat our collective hats. ®
More DSLR Reviews...
| | | | |
| --- | --- | --- | --- |
| Nikon D90 | Pentax K200D | Olympus E-420 | Canon EOS-450D |