Original URL: https://www.theregister.co.uk/2009/02/04/google_earth_mars/
Google Earthlings fly to Mars
Now enjoying extraterrestrial extras
Posted in Bootnotes, 4th February 2009 11:36 GMT
Google earlier this week annnounced the release of Google Earth 5 - now with added bells and whistles including a detailed look at Mars: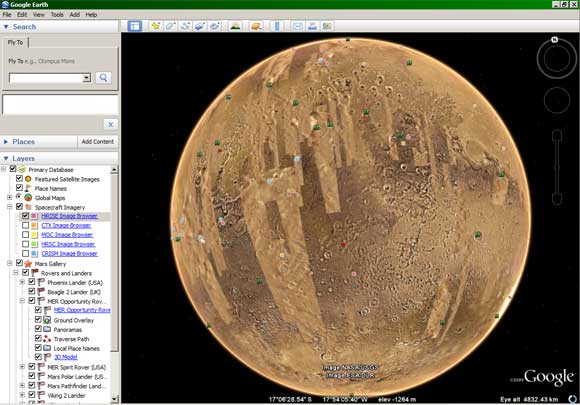 Google has availed itself of NASA mapping and imagery to create what the latter calls a "rich, immersive 3D view" of the Red Planet, packed with detail such as the five-year trek of its Opportunity rover and snaps from the High Resolution Imaging Science Experiment (HiRISE):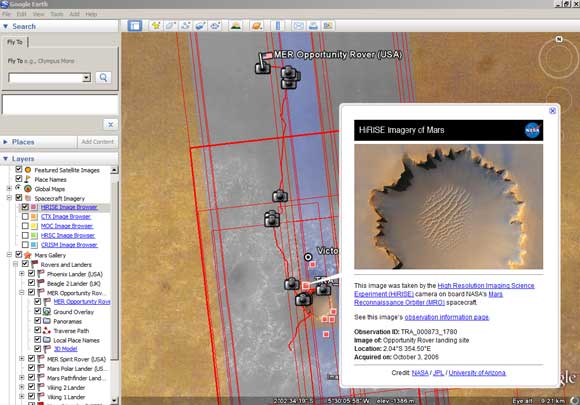 Back on Earth, meanwhile, there's a new "Ocean" feature, which has been getting a lot of press over the last couple of days with its 3D bathymetry, and material gleaned from National Geographic, Cousteau Society and the BBC.
What caught our eye, though, was the shipwrecks option. Here a grab from Davey Jones' Locker.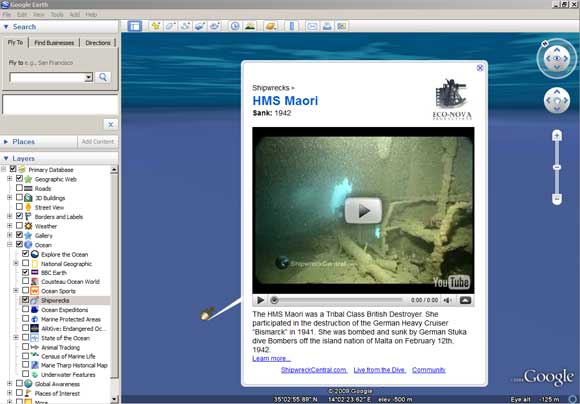 Google says that if you fancy adding a few subaquatic sites of your own, KML files are fully waterproof.
Back above ground, Google has given Google Earthlings the chance travel through time with a "Historical Imagery" option ("View" menu > "Historical Imagery"). A handy slider allows you to select the latest view of a site, or previous snaps.
Here's what Wembley stadium used to look like: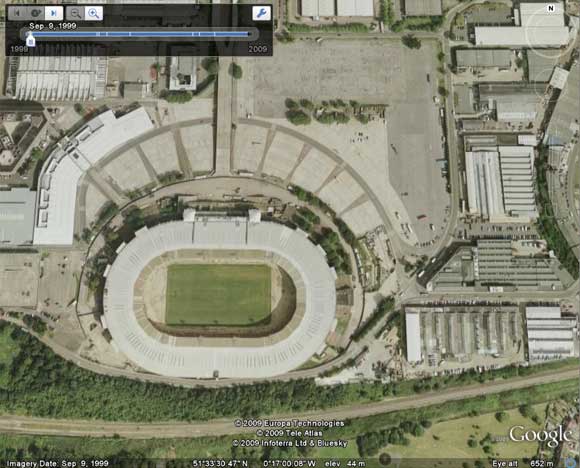 And here's the most recent incarnation: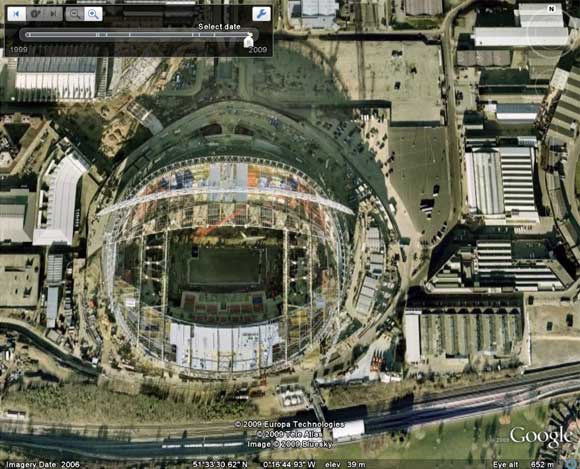 You can get a rather more dramatic effect by applying the historical slider down in New Orleans. Veteran readers may recall the rumpus over Google imagery of the destruction wrought in New Orleans by hurricane Katrina. Well, here's a couple of views of the Galvez Street Wharf (left) and Lower 9th Ward (right), as we previously examined: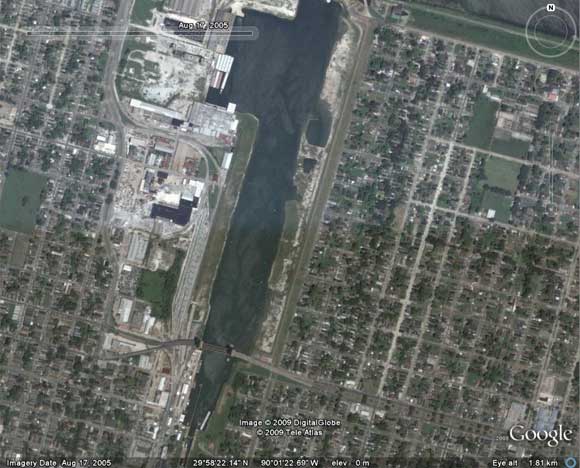 That's dated August 17 2005, and here's the same view on 21 September: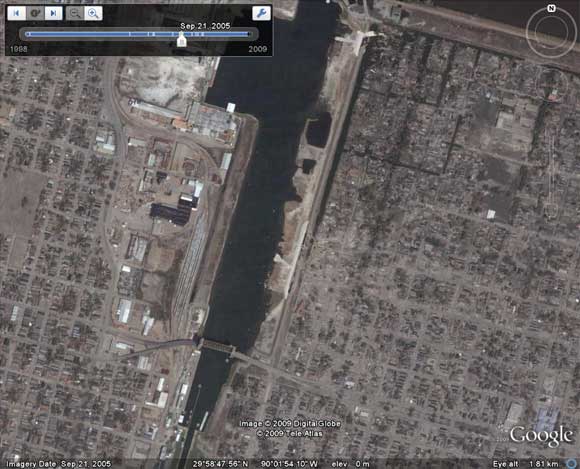 To wrap this quick look at Google Earth 5 on a lighter note, those of you with a cartographical bent might enjoy the historic map overlay of various cities including San Francisco in 1915: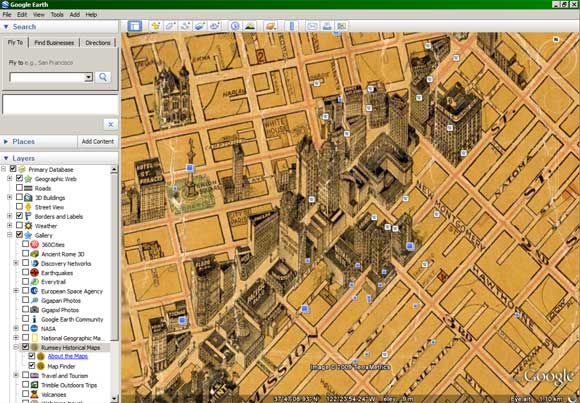 You can get Google Earth 5 here. There's more on its new features down at the Google Earth blog. ®