Original URL: https://www.theregister.co.uk/2009/01/23/review_smartphone_htc_s740/
HTC S740 Qwerty keyboard smartphone
An HTC for touchscreen-phobes
Posted in Personal Tech, 23rd January 2009 09:02 GMT
Review At first glance, HTC's S740 looks like a revamped version of the slim'n'sexy Touch Diamond, but with a numeric keypad and a pull-out Qwerty keyboard. Even the angled back is similar to the Diamond's. But when you pick it up, it soon becomes clear that the differences go much deeper.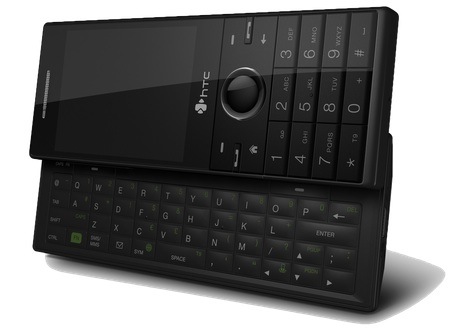 HTC's S740: not a Diamond rehash
The screen isn't touch-sensitive, for one thing, and the device is much heavier at 140g - the Diamond tips the scales at just 110g. But it is very slim, measuring 116 x 43mm face on, which goes some way to make its chunky 17mm depth feel less than it is.
HTC's other recent releases have all been in the Touch series, which the S740 most definitely isn't. So as well as no touchscreen, there's no Windows Mobile Pro operating system. Instead, there's a smallish, 2.4in screen with 320 x 240 resolution – a perfectly fine for a screen this size.
There's none of that fancy TouchFlo interface malarkey like you get with the Touch series. Instead, there's HTC's 'Sliding Panels' interface, which isn't as flash, but at least is a cut above the bog-standard Windows Mobile 6.1 Standard grid - though that's lurking just behind the panels if you prefer it.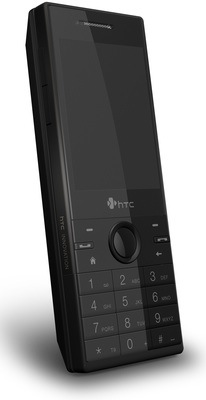 Flat, tricky to distinguish keys
Beneath the screen are a circular navpad flanked by call start and stop keys, two soft-menu keys, and home and back buttons. Below those is the numeric keypad, which has well-spaced keys despite the S740's slim dimensions. A small space between the bottom row of keys and the edge of the phone means all are easy to access with your thumb, though the keys are very flat and not very distinctive when you're trying to select them by touch.
Around the sides are volume buttons, a camera shutter button - curiously missing on the majority of Touches, including the Diamond - a power button and USB-power-headphone combi port. Both SIM card and Micro SD memory card are housed in an odd little compartment which is only revealed when you slide out the keyboard. They overlap, with the memory card slotting in first, beneath the SIM. It's awkward, but if you're not planning on doing a lot of hot-swapping, it's fine.


Spartan sides
The Qwerty keyboard slides out with a satisfying thunk to reveal four lines of keys. That's one less than the Touch Pro, so you'll need to press the FN key to get the numbers, but there are direction keys and dedicated keys for email and texting, plus a couple of soft-menu keys. The keys themselves are of tactile rubberised plastic and, though small, raised in the middle and easy to find with the thumbs. It's as practical and as compact a phone keyboard as we've come across.
As you'd expect, there are clients for email and instant messaging services plus, when writing text messages, an automatic character counter is usefully shown on the page.
The 528MHz Qualcomm MSM7225 processor is similar to that found on the Diamond and Touch HD, but it comes midway between them for Ram, with 256MB of memory. In other words, it's nice'n'nippy, but as with all Windows Mobile handsets, it helps if you close down any apps you're not using.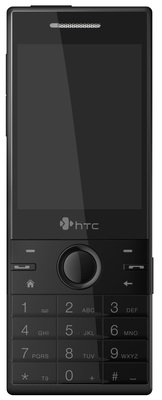 Well connected, with HSDPA and Wi-Fi
The S740 has quad-band GSM and an HSDPA 3G connection capable of up to 7.2Mb/s download speed, if your network supports it and conditions are right. There's no camera on the front though, so if video conferencing is your thing, this phone won't be for you. If you need a faster internet connection than 3G, there's Wi-Fi too.
Windows Explorer is the default web browser, rather than Opera, as it is on the later Touches, which is a shame. Fortunately, you can view web pages in landscape mode by sliding out the keyboard, which in any case is the best way to type in URLs. The zoom control is rather crude, offering only one increment, though there are options to fit an entire page into one column or fit it to the screen size – not a pretty solution, though it is practical. For RSS feeds, it's a fully functional and practical, if not particularly elegant browser.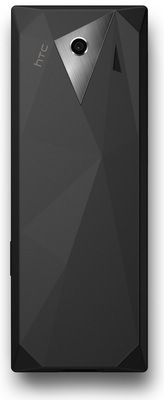 Not the best 3.2Mp camera we've seen
The 3.2Mp camera can be accessed from the home screen by pressing the shutter button on the side. It's quick to start up too, at a fraction under two seconds, which we liked. The 2x digital zoom was very slow, however, and took a couple of seconds to adjust between each of its five increments. There's no autofocus or flash, but pictures weren't bad in good light, though colours tended to be less than vibrant, and often appeared a little washed out.
The panorama setting is worth a mention. It let's you take three photos, with the previous one superimposed on the next to help you line up and create a widescreen image.
As usual, video quality drops a little - but not a lot in this case - though in common with virtually all of the HTC cameras we've tried, it doesn't handle motion very well, and blurs way too easily.
The S740's Assisted GPS system uses Google Maps and found our location easily enough, even when we were indoors - so long as we were near a window. This being a Windows Mobile handset there are plenty of options to download other satnav apps software with voice-guidance and all, though it's unlikely you'll want to use such a small screen as your in-car navigator.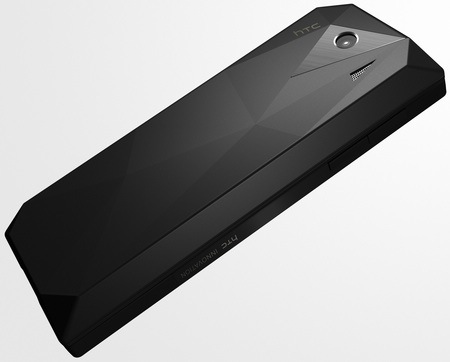 Invisible to radar?
HTC's own Audio Manager is the default music player on the S740. It does a more than decent job of ordering your sounds and displaying cover art where it's available. There's also a useful ten-band graphic equaliser which you can adjust manually, or by selecting one of the 21 presets.
The built-in FM radio features nine presets and will automatically scan for and save stations in range, which is a quick way of populating the preset menu. Afterwards, you can fine-tune your selections by saving manually to each preset. You can also switch between mono and stereo for the best sound from a particular station, and even though you'll need the earphones for use as an aerial, you can switch to the loudspeaker if you prefer.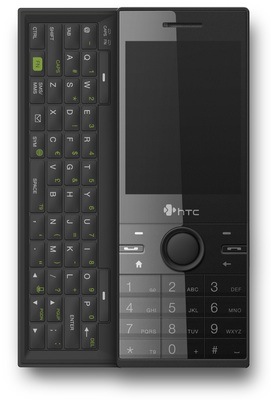 More like a regular phone than the Touch Pro is
Earphones are the standard HTC variety: not very good, offering a closed-in sound and not much bass. Disappointingly, there's no 3.5mm socket or USB adaptor as per Sony Ericsson's headsets which would allow you to add your own.
Windows Office is pre-installed as it is on all Windows Mobile phones, but unlike the Touches, you can't create Word or Excel documents, just edit or view them. However, you can jot down your thoughts with OneNote.
The S740's battery stood up well to frequent use, giving us a good two-and-a-half days' runtime without a recharge, and that was with Wi-Fi switched on constantly. Call quality seemed just fine.
Verdict
The S740 isn't an attention-grabber like its Touch brethren. It looks and acts much like a normal phone, and not a very pretty one at that, albeit with some very fine hidden phone features such as Wi-Fi, A-GPS and an FM radio. And it has the most practical and least imposing hard Qwerty keyboard we've yet seen. If touchscreens don't do it for you, this is the best keyboard smartphone since Nokia's very fine E71. ®
Thanks to Expansys for the review sample
More Qwerty-keyboard Phone Reviews...
| | | | |
| --- | --- | --- | --- |
| T-Mobile G1 | LG KS360 | HTC Touch Pro | Asus M930 |