Original URL: https://www.theregister.co.uk/2009/01/22/hastings_hotspots/
Hastings junkie hotspots pop up on Google Maps
Handy guide to discarded paraphernalia
Posted in Bootnotes, 22nd January 2009 11:20 GMT
Those of you planning a nice day out in the sunny seaside town of Hastings - previously famous for the 1066 1-0 victory of Norman Wanderers over Godwinson Athletic and now noted for the UK's highest ratio of drug dealers to pubs - will doubtless welcome this useful guide to local leisure activities, viz: "Map to show hotspots for discarded injecting paraphenlia" [sic]...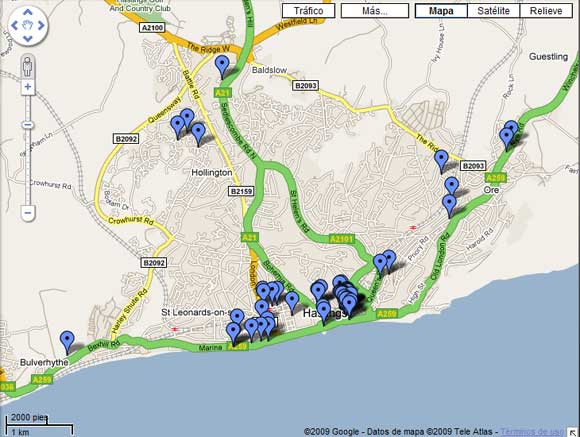 Splendid. Map creator "natalieannbutler", who evidently doesn't work for the Hastings Tourist Board, explains: "This map pinpoints where contractors were called out to deal with an incident of used injecting equipment being left in a public place."
As a further public service, natalieannbutler has created another, and in the circumstances highly appropriate, guide to local amenities: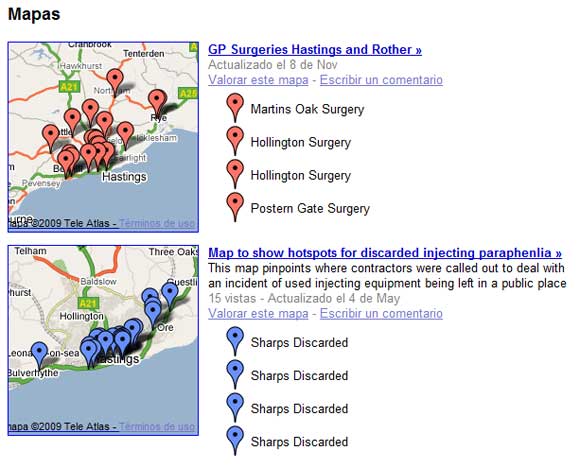 Good stuff. In case you were wondering, these Hastings heroin hotspots were brought to our attention by David Black of Leicestershire's Fleckney Village Cricket Club. David was apparently on a reccy down in East Sussex scouting possible locations for a tour, and fortuitously stumbled upon the map.
He told El Reg: "Our last tour was to Amsterdam in May 2008, but even that city didn't have a map showing where to get accidentally stabbed with a drug-used sharp." ®