Original URL: https://www.theregister.co.uk/2009/01/16/f35_controversy_kopp_latest/
Aussie air zealot savages prêt-à-porter stealth fighter
Pulse-bomb prophet fears Russian tech dominance
Posted in Policy, 16th January 2009 13:02 GMT
Comment A colourful Australian IT engineer and airpower zealot has published a stinging attack on the F-35 stealth jet fighter, which is to be purchased by military forces worldwide including those of the US and UK.
Dr Carlo Kopp - to quiet applause from many in the aerospace world - says the F-35 "is demonstrably not a true stealth aircraft", and contends that it will be easily defeated by Russian-made radars and missiles.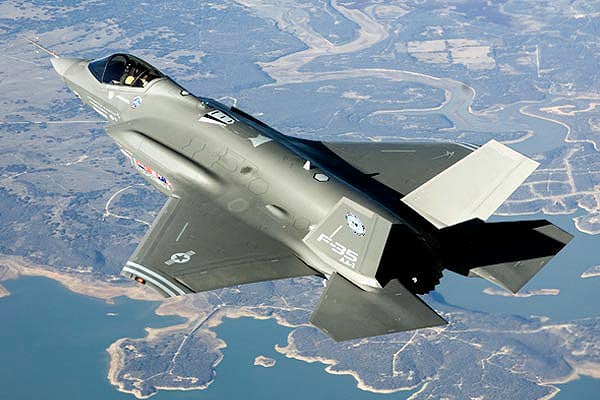 Now you see me...
Dr Kopp's report, Assessing Joint Strike Fighter Defence Penetration Capabilities, is published at his Air Power Australia website, where he campaigns against Australia's stated policy of purchasing F-35s. Kopp believes that the land down under should instead keep on operating its 1970s-era F-111 swingwing bombers, and ask the US to buy the latest Raptor super stealth fighters as well - though these aren't on offer for export at present.
The F-35, also known as the Joint Strike Fighter and as "Lightning II", is mainly built in America. However, the programme has many overseas industrial partners - particularly including the UK - and unlike the Raptor it is intended for wide export to US allies from the outset. Within the US armed forces, it is intended to be an "affordably stealthy" and numerous supplement to small numbers of dedicated air superiority planes like the Raptor and the US Navy's Super Hornet.
F-35s are supposed to focus mainly on air-to-surface strike missions, but also to offer a solid performance in air-to-air combat, especially at long ranges using advanced missiles and low radar signature to good effect. The F-35, unlike the Raptor, is also to be available in vertical-landing jumpjet (F-35B) and catapult/tailhook aircraft carrier (F-35C) versions.
Carlo Kopp, however, reckons the F-35 is terrible:
As with claims made for Joint Strike Fighter air combat capability, claims made for the Joint Strike Fighter concerning the penetration of [enemy air defence networks] equipped with modern radars and SAMs are not analytically robust, and cannot be taken seriously.
He goes on to analyse the shape of the F-35 prototypes now flying, using openly-available photos, and says that the aircraft is basically only stealthy at all (that is, difficult to see on radar) from dead ahead and, somewhat less so, from dead astern. According to Kopp, any enemy radar to one side of the aircraft will be able to see it as though it had no stealth features at all.
He also reckons that the latest Russian defence radars, nowadays operating on longer wavelengths as a countermeasure against US stealth planes, will be able to see an F-35 from any direction - completely invalidating its low-observable design. This will mean that countries with modern air defence networks supplied by Russian exporters will find it a simple matter to stand off air forces equipped with F-35s.
Kopp sums up by saying:
The Joint Strike Fighter is demonstrably not a true stealth aircraft in the sense of designs like the F-117A [the original US "Nighthawk" stealth fighter, now retired], B-2A [US stealth bomber] and F-22A [Raptor], as its stealth performance varies much more strongly with aspect and threat radar operating frequency band...

The operational economics of a fighter force using the Joint Strike Fighter will be much inferior to a force using a true all aspect stealth aircraft such as the F-22A Raptor.
Russian 'Cheese Board' = F-35 chopping block?
Kopp's analysis has received a lot of play in the Australian and trade media over the years - the two-man-band Air Power Australia website is sometimes referred to as a "think tank", for instance - and has often been pointed up by the many foes of the F-35. This latest report has received a sympathetic hearing from such an eminent figure as Bill Sweetman, doyen of aerospace journalists, editor of Defence Technology International and frequent thorn in the side of the F-35 programme. Others on the death-tech beat have also treated Kopp's latest attack on the F-35 as respectable commentary.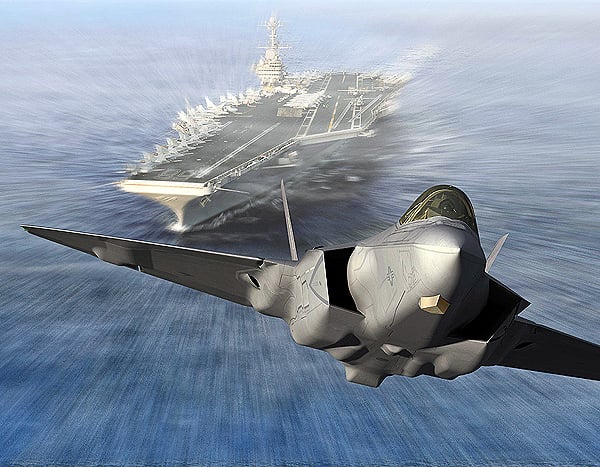 ...now you don't. But Carlo Kopp says this is the plane's only stealthy aspect.
We here on the Reg defence desk quite frankly don't know enough about modern high-tech air combat to say whether the F-35 will be able to defeat enemies equipped with strong batteries of SA-20 and SA-21 missiles, backed up with "Nebo" and "Cheese Board" longwave radars. We couldn't say, as certain Australians have claimed, that the jet would be "clubbed like a baby seal" by Chinese Su-27 Flanker fighters, or contrariwise blast the commies with impunity from long range as its makers claim it would.
We suspect that even in the privileged world behind the security curtain, with full access to information from international air combat exercises, full access to sophisticated simulations and models and top-secret tech specs of all the technology, people still don't know as much as they think they do. The assembled air-war brains of various heavyweight governments, with access to all the secret poop going, get things wrong as often as not - the British establishment famously declared manned fighters obsolete in 1957, for instance.
Nobody really knows how good combat kit is until after it's been used for real in a shooting war - often enough, not even then. Military establishments frequently learn the lessons they wish to learn, rather than genuinely trying to work out what happened*.
So it's hard to say for sure whether Dr Kopp is right in what he claims. As Bill Sweetman points out, the F-35 project chiefs will simply say "he's wrong, but we can't tell you why - it's a secret, you'll just have to trust us", which won't add much to the argument.
There are a few things, though, which might be relevant and which we do feel able to point out.
First, Dr Kopp is highly qualified on radio and electromagnetism but not on Stealth as such. (Though he did do a concept design of a stealth plane while an undergraduate; nobody can doubt his enthusiasm for the subject.) Kopp's primary professional expertise and academic training is actually in wireless digital networking and computer architecture: he has never had access to authoritative technical literature on low-observable aircraft design.
Second, Dr Kopp's track record on weapons-tech prediction is not stellar. He went on record in 1996, for instance, with the opinion that electromagnetic pulse bombs are childishly simple to make, and would soon be a common threat...
Fear the terrorist Semtex pulse bomb
Proliferation of Electromagnetic Bombs... any nation with even a 1940s technology base, once in possession of engineering drawings and specifications for such weapons, could manufacture them ... fabrication of an effective FCG [flux compression generator] can be accomplished with basic electrical materials, common plastic explosives such as C-4 or Semtex, and readily available machine tools such as lathes... for a cost as low as $1,000-2,000... the possibility of less developed nations mass producing such weapons is alarming...

Should treaties be agreed to limit the proliferation of electromagnetic weapons, they would be virtually impossible to enforce ... the possibility of microwave and pulse power technology leaking out to Third World nations or terrorist organisations should not be discounted. The threat of electromagnetic bomb proliferation is very real.
In fact, even the mighty USA has failed to achieve non-nuclear electromagnetic pulse/high-power-microwave weapons to date, though (as has been the case for decades) their arrival is considered imminent. As for terrorists and Third World nations knocking them up for a grand out of Semtex in back-alley machine shops, that was (and remains) fantasy. If Kopp is as right about the F-35 as he was about the pulse bomb, it seems plain that a force of F-35s should be able to slip through the Iranian (or even Russian) air-defence net without breaking a sweat.
Thirdly, Dr Kopp's assessment of the effectiveness of Russian air combat equipment would seem to be rather uncritical, to put it mildly. While more than willing to assert that Lockheed Martin, makers of the F-35, aren't to be trusted on the merits of their product, he is happy to take the claims of Rosoboronexport at face value. People in the West have always tended to exaggerate the technical brilliance of Russian air-combat tech, even back in the Cold War when it was much more amply funded. It is foolish to underestimate the enemy, of course; it's even more foolish to exaggerate the danger.
Then it might be, as Kopp says, that the F-35 will be little better than a non-stealthy aircraft for penetrating Russian-made defence networks - but that certainly doesn't mean that it won't be able to do so. In late 2007, for instance, the Israeli air force were somehow able to mount a raid deep into Syrian airspace defended by several of the Russian missile systems that Kopp cites as a problem for the F-35; and the Syrians never so much as managed to get a shot off.
It seems that in fact there's a lot more to modern electronic warfare than simple factors like radar cross-section, line of sight and missile envelope. Noticeably, the Israelis plan on buying the F-35: they think it'll be useful. They aren't even bothering to ask for Kopp's beloved Raptors.
But Dr Kopp's worldview is one in which Russian-armed enemy air forces are almost unbelievably potent, so much so that absolutely nothing except the Raptor is worth sending against them (except maybe his equally beloved, cranky old F-111s for some reason. These planes retired 12 years ago from US service). This is an odd perspective - as odd as the idea that terrorists can make electropulse weapons out of Semtex in garage machine shops. And it isn't the only minority viewpoint held by Dr Kopp.
Consider the good doctor's thoughts, for instance, on the brand new and outrageously expensive Eurofighter Typhoon - seen by many as the next-best air combat fighter in the world after the Raptor, or even by its advocates as the Raptor's superior in some circumstances. Kopp reckons the Eurofighter is crap - cold meat even for upgraded versions of old Russian jets like the Su-27 Flanker, let alone all the amazing new stuff now on Muscovite drawing boards.
"[The Eurofighter] does not have a decisive advantage in systems and sensors... and will not match a supercruise engine equipped Flanker," Kopp writes. Which is a bit of a bummer, as beating the Flanker was the sole purpose for which the Eurofighter was built, in a 20-year-long odyssey which is set to run on for many years yet - and the primary reason the RAF and its partner air forces say they need it. But it seems they're just kidding themselves, if you believe Dr Carlo Kopp.
Is it the Cold War in here, or is it just me?
There's another thing that even someone without a top-secret clearance and a doctorate in air warfare can understand, too. The Kremlin doesn't have five tank armies and supporting frontal aviation in East Germany any more. Vladimir Putin cannot, as Gorbachev and his predecessors could, give an order and expect to seize everything up to the French border in a sudden armoured blitzkrieg. (Reasonably enough suspecting that there would be no nuclear response until Soviet forces entered France.)
This means that the only credible scenario in which Western forces would have a serious conventional fight with Russian ones is gone. A non-nuclear clash with Russia - a chance for western forces to tangle with Flankers and Russian missiles without everyone's home cities being incinerated - is now very hard to imagine indeed.
One might very well suspect back in Cold War times that Paris and London wouldn't let the nuclear genie out of the bottle just to preserve Germany and Belgium from communism. Thus one might very reasonably worry that the old Soviet Union might slip its enormous East German tank army off the leash, and seek an answer short of armageddon.
Nobody today, however, really thinks that NATO is going to put a "forward defence" tank army and air support into Estonia or Georgia or the Ukraine. Russia is still with us, but the Cold War is genuinely over - and with it much of the justification for super-advanced Western conventional warfare tech, able to whip six times its weight in Russian equivalents easily without needing to go nuclear.
As for the Asian powers that Dr Kopp fears so much, China is nuclear armed too - and nowadays, economically joined at the hip to the West. Is China really going to invade Taiwan out of hand, knowing that this would paralyse its lucrative worldwide brassiere sales? If forced to defend Taiwan, is the US really going to mount pinprick bombing attacks on gigantic mainland China, where Steve Jobs' iPod factory - and a small but working force of nuclear ICBMs - are to be found? The US wouldn't do that for Korea back in the old days, after all - and that was before major US-China trade and Chinese ICBMs.
Is Australia going to attack China when America won't? Not unless Australia goes corporately insane.
So we can forget about sky-blackening fleets of Flankers and SA-20s, operated by forces at least in the same competence league as those of the West. We are talking - at the outside - about Syria or Iran or North Korea. Just how appropriate Western air raids are against any of these countries is open to question, but there isn't any doubt that air forces on the level of Israel have a decent chance of mounting successful ones (successful in the sense of weapons on target, at least) against such powers.
Third-rate nations using second-rate Russian kit, without any massive weight of numbers on their side, simply don't call for a massive (and massively expensive) tech edge. The Israelis - with all the access that Dr Kopp lacks to classified information, indeed by many accounts with more access than the US would voluntarily choose to give them - consider that their existing planes, supplemented by F-35s, will be adequate to meet this sort of foe. Frankly their judgement seems more valuable in this matter.
Israel, Norway, Holland and Australia vs ... Carlo Kopp
It isn't just the Israelis, either. Norway has recently gone for the F-35, rejecting the well-thought-of Scandinavian Gripen alternative. So has Holland. The Australian government stands firm, for all the fulminating that Dr Kopp and his allies have done in the Aussie press. The British MoD has its concerns about the F-35, but they relate more to the issue of the jumpjet B version, equipped as a patrol fighter, being able to bring its weapons back to a carrier deck - not to matters of stealth and combat puissance.
Whenever anybody is allowed to know about the F-35 in any detail, they typically decide that it's the best buy available on the Western market, which probably tells us something. As far as Dr Kopp's standpoint goes, there is absolutely nothing to suggest that the Raptor will ever be exported to anyone: he is arguing for a "solution" that isn't on the table. He might be right when he paints Russian air-combat tech as vastly superior to almost anything produced anywhere else, but it seems very unlikely - even back in the palmy days of the Cold War, when the Soviet design bureaux had almost unlimited resources, their products were typically overhyped**.
This is not to say that the F-35 programme isn't deserving of criticism. Nobody can really put a finger on what an F-35 costs, for instance - most of the customers seem to be hoping to hold their orders until well into the production run, when it should become quite cheap. Unfortunately, somebody has to buy the first hundred planes or so, or the promised affordable ones may never appear. Whoever does is not to be envied, as these aircraft will be very expensive for what they are - and won't be as good as later upgraded ones either.
One might argue that Lockheed should simply take a loss on the early planes in order to get things moving - they could afford it, and would make the money back later - but funnily enough the firm remains reluctant to do that. Defence contractors always prefer financial burdens and risks to be carried by taxpayers, not themselves. One can also complain of Lockheed and the F-35 programme office's behaviour on other grounds: they are certainly prone to making exaggerated and inconsistent claims.
There are also a lot of criticisms offered of the F-35's performance, generally on the grounds that it won't be able to mount raids against enemies on the level of China or above. This seems fairly silly to an outsider, but in the rather odd defence-aerospace world it is regarded as a valid criticism. After all, if we went about accepting that we won't have wars with major nuclear-armed nations, why, you'd hardly have any lovely new jets at all.
And in fact, this seems to be the true reason why the F-35 is so disliked in the aerospace world: because if it is even close to what its makers say it is, it has a fair chance of putting almost every other Western fighter make out of business. The F-35 contains more advanced tech than anything except the Raptor, and it seems very plausible that the US forces alone will wind up buying huge numbers. This will drive the price down, offering unbeatable value for export customers.
There will be very little reason for any government in the world with any money to buy any other tactical jet. Outfits like Saab, Dassault, the Eurofighter consortium et al will have to subsist on crumbs or nothing at all - and thus will have less to spend on development of amazing new ideas.
This is the real reason why those who love the richness and diversity of the Western military aerospace industry really dislike the F-35: because it could lead to a serious contraction of that industry. Massive F-35 sales could see the Western nations and their friends spending a lot less money on fighters, and most of it going on just one relatively affordable and boring plane. Sweetman, indeed, describes this as a monopoly.
This is why military aerospace analysts tend to give so much play to a fairly marginal figure like Dr Kopp - because he's the most highly-qualified person willing to bash the F-35 in public. And the F-35 is a bad thing for the military aerospace world.
Those who like jet fighters for their own sweet sake, who take an aesthetic pleasure in advanced engineering, or who believe that diversity is key to technical strength, will find much to sympathise with in that viewpoint. And who knows, maybe the free and fairly-free-ish nations of the world really do need to maintain a huge, expensive, diversified body of engineering and technical talent focused principally on high-end air combat.
Any fighter you like, sir - choose an F-35 off the rack
But to be honest, to an outsider it looks as though this sector could really stand to shrink quite a lot. The militaries of the West, it appears, continue to plough far too much of their straitened funds into exotic combat jets designed for unlikely wars, and not nearly enough into bread-and-butter infantry, surveillance platforms, helicopters, transport planes and so on***. The British forces' present state of financial paralysis, for instance, is caused by the expense of the Eurofighter more than by any other single factor.
Perhaps the boutique world of beautiful bespoke fighter technology should indeed become a dull one-size-fits-all sausage machine: any fighter you like, sir, as long as it's an F-35. Choose your variant off the rack. If that's what it takes to get our actual real fighting people properly paid, housed, equipped and up to appropriate numbers, it could well be a price worth paying.
One thing's for sure, anyway. If anyone really wants to trash the F-35, they'll have to wheel out someone more credible than Dr Carlo "Semtex Pulse Bomb" Kopp. ®
Bootnotes
*A lesson the British "learned" from the Falklands, for instance, was that we should have a standing parachute brigade. As the Falklands lay well beyond the operational range of parachute transports from any available base this was a very curious conclusion to draw. It probably resulted mainly from the fact that the Parachute Regiment was the only Army (as opposed to Marine) unit to emerge from the campaign with much credit, no matter that they had travelled to the South Atlantic by ship. The UK has since admitted that it will in future conduct only "battalion level" parachute operations, if any. (The last real one was during the Suez conflict.)
**Who remembers the vaunted Mig-25 Foxbat, at one time the terror of the West? It was said to be able to fly at substantially better than Mach 3, handily beating almost any free-world jet. This actually was true in a sense - but a Foxbat has to have its engines scrapped after any such burst of speed. The Mig-25 didn't even come close to living up to the reputation that Western fearmongers had given it.
Another example of the oh-the-terrible-Russians mindset was the novel (and later, Clint Eastwood movie) Firefox, featuring the eponymous Russkie uberfighter - so potent that the technically outmatched West is forced to steal and copy it.
***There will also be those offering the traditional viewpoint that too much cash is ploughed into the military in general, and what about schools or hospitals etc. This is a rather old-fashioned notion, with the UK defence budget in modern times looking paltry compared to health, social protection etc.