Original URL: http://www.theregister.co.uk/2008/12/18/review_satnav_navman_s100_tomtom_540/
Satnav head-to-head: Navman S100 vs TomTom Go 540 Live
The biggest names' top-of-the-line satnavs slug it out
Posted in Science, 18th December 2008 13:02 GMT
Review Want more than simple A-to-B navigation? We put two top-end models from TomTom and Navman - respectively, the Go 540 Live and the S100 - head to head to see how they match up.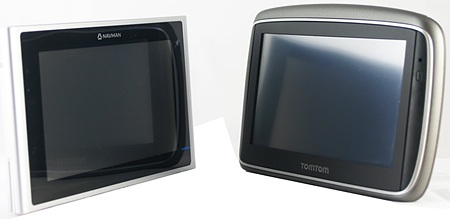 Line them up: Navman S100 and TomTom Go 540 Live
Going by looks alone, the TomTom wins hands-down. With smooth, curved edges and a solid feel, it definitely has the appearance of being the more expensive of the two. The Navman is a lot thinner - 13.5mm to the TomTom's 23mm - and lighter - 150g instead of 224g - but if you're happy leaving your satnav in the glove box, size and weight aren't really an issue. Navman's desire to create a thin device also has an adverse effect on battery life, which we'll come to later.
Both cast physical buttons aside, leaving you at the mercy of their touchscreens. Each has a 4.3in screen with a resolution of 480 x 272, but while the TomTom sticks with a traditional matte finish, Navman has opted for a glossy look. As a result, the S100 fared worse in sunny conditions since it's far more susceptible to reflections.
Both satnavs have 1GB of storage, and both let you increase this with Micro SD cards. Naturally, they also come with in-car power adaptors, but while TomTom supplies a USB docking cradle, its mains adaptor is an optional extra. Navman sensibly includes a mains feed as standard.
Clearly inspired by the iPhone's success, Navman's new Glide Touch interface consists of various menus that you scroll through by dragging your finger up and down the screen. Although it looks interesting, it does absolutely nothing for usability and makes things feel unnecessarily cramped. When presented with a list of options, for example, you have to scroll through them in order to find the one you're after.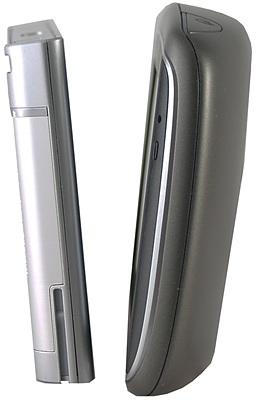 Skinny and skinnier
And we found the screen frequently mistook our button presses as scroll commands. So, instead of taking us to the screen we wanted to go to, it would simply jiggle the menu up and down.
The Navman's Main Menu button, located at the bottom right-corner and signified by a small blue line, was particularly hard to operate. We found it far easier to navigate around the menus with the tip of a pen - there's no stylus included - but when you're tearing down the motorway, the last thing you want is to have to dig into your pocket for a biro.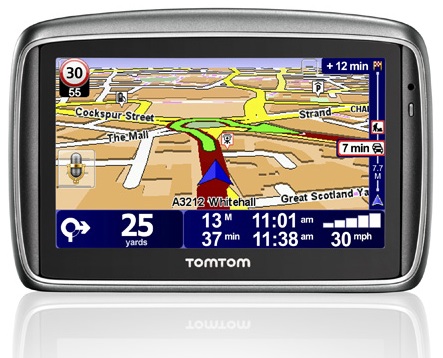 Bursting with features
TomTom has stuck to a less fancy menu system. Buttons are suitably large and respond well, even to light taps. However, with no fewer than 40 entries in the Settings menu, it can be a little daunting. That said, the most frequently used options can be accessed by tapping various section of the map screen. You can also set it to only display menus for commonly used settings.
Both satnavs comes with Tele Atlas' maps for UK and Ireland, but an advantage the TomTom offers is that you can correct errors using its Map Share feature. Other features common to both devices include an MP3 player and safety camera alerts. TomTom wouldn't tell us which GPS receiver it uses on the Go 540 Live, but warm start-up times were almost identical to the Navman, which uses its SIRFStar Instantfix II receiver to obtain a signal within roughly ten seconds.
Considering it's Navman's flagship model, we were a little surprised when we first saw the S100's spec sheet. It lacks features that were present on the previous king of the hill, the S90i, including Bluetooth, built-in traffic alert and a digital camera that lets you quickly add your own location images - Navman calles them Navpix. TMC traffic alerts can still used by the S100, but you have to shell out extra for an add-on unit to pick them up. At time of writing, a TMC adaptor for the S100 wasn't available from the Navman Store – we were given the rather vague response that it is "coming soon".
In contrast, the Go 540 Live is bursting with features, including Bluetooth and, more interestingly, a built-in GPRS connection. The included Vodafone SIM card isn't accessible and doesn't let you make or receive calls. Instead, it's used to access TomTom's Live services – a range of regularly updated features such as petrol pricing, weather forecasts and "HD Traffic". Ignoring the utterly shameless, not to mention totally irrelevant, use of HD, this service aims to boost accuracy of traffic updates. It uses data obtained by tracking mobile phone users on motorways, major roads and some secondary roads, to spot what appears to be slow-moving traffic.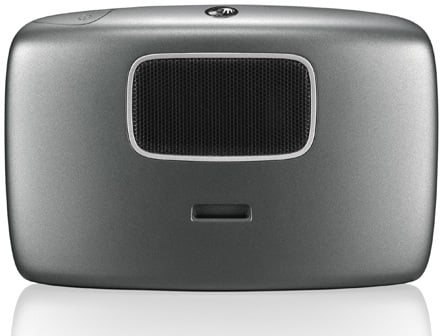 Big speaker equals loud instructions
TomTom was keen to point out that data is collected anonymouly and audited as such. It did appear to work well during testing, although slow-moving traffic on minor roads wasn't detected, which could be frustrating if you're being re-routed onto them to avoid congestion elsewhere. Other sources of traffic data are used too, and you can take a look at the current HD Traffic picture on TomTom's website.
The other Live service that impressed us was the Google search feature – simply bash in 'Halfords', for example, and it will perform an online search and then offer to route you to the nearest store. We much prefer this method to Navman's Local Search, where you have to download local businesses to the S100 from your PC. The petrol price search on the TomTom wasn't quite so impressive and rarely gave totally accurate pricing for the stations we visited – something that's important if you're going to make detour to save a few pennies at the pumps.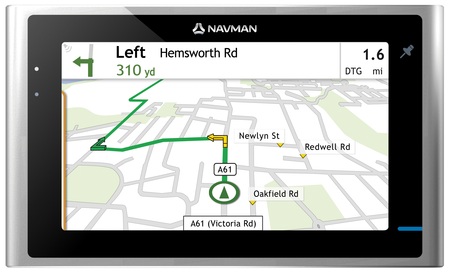 Clearer maps than the TomTom's
There is, however, a big fly in the ointment when it comes to TomTom's Live services: you get three months' usage free, but then there's an £8-a-month charge.
We have few complaints for either product in relation to simple navigation. TomTom has the more colourful mapping, but Navman's is slightly clearer, while both feature decent visual and vocal instructions, along with extras such as lane assistance on motorways.
Both also come with a variety of voices pre-installed. Choose a computerised voice and road names will be read out – there was very little to choose between the two in this respect, with both managing to make a decent fist of most road names. However, the TomTom will, for example, read out B2234 as "B twenty-two thousand and thirty-four", which is plain annoying. If you're particularly vain you can record your own voice instructions on the TomTom – good for a quick laugh, but nothing else.
The TomTom is by far the louder of the two, although we weren't overly impressed with its attempt to adjust volume in line with in-car noise – in our tests it had very little effect.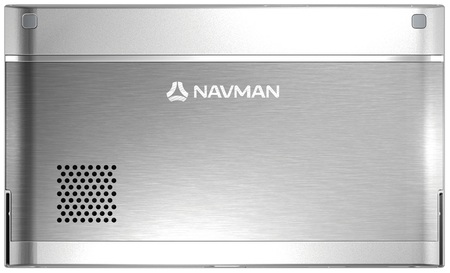 Locks on to satellites quickly
Thanks to its built-in mic, the TomTom lets you give verbal instructions. This includes simple commands such as saying "decrease volume", as well as being able to read out complete addresses. The latter actually work surprisingly well, although the voice control stops after you give a house number, leaving you to revert to the touchscreen to cancel warnings about toll roads etc.
Screenshot Gallery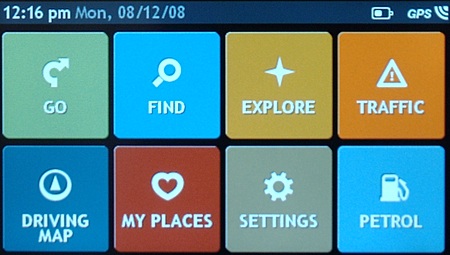 Navman's main menu is uncluttered, but thin on features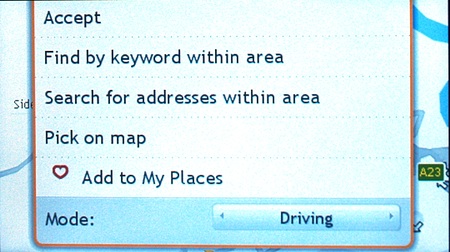 Navmans Glide Touch UI means you have to scroll through many settings to find the one you want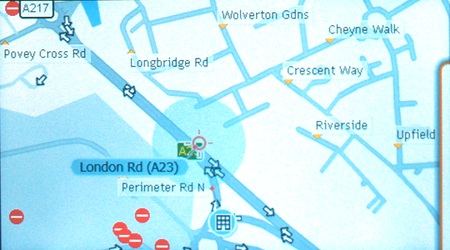 The Navman navigation menu hides itself at either side of the screen when not in use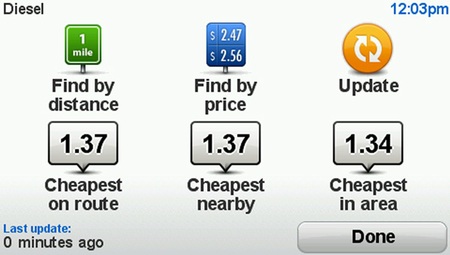 TomTom's petrol pricing is a nice idea, but it rarely got prices spot-on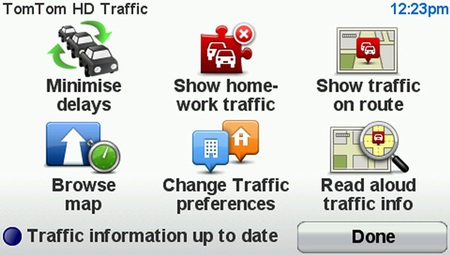 With built-in GPRS, traffic updates are hassle-free on the TomTom, but cost £8 a month
We found it easier to browse the map on the Navman – a single swipe of the finger will send the map smoothly scrolling, as opposed to having to make multiple swiping gestures on the TomTom.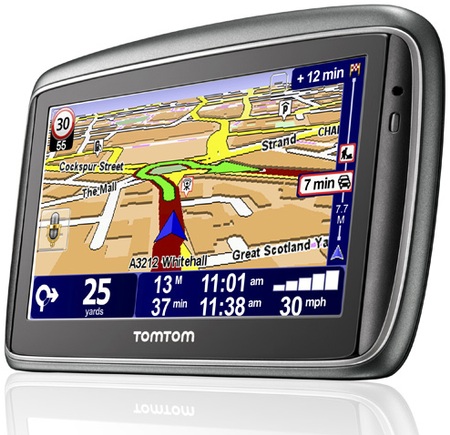 Best for features
IQ Routes on the TomTom, which used to only distinguish between weekdays and weekends, now works on an hourly basis. The idea is that if you plan a route during rush-hour, say, it may send you on a slightly longer but less congested path. Sure enough, when we planned the same route at different times of the day it came up with different suggestions, although on more than one occasion it still instructed us to use roads which, in our experience, are nose-to-tail at that time.
If you're always going to have the satnav hooked up to the in-car adapter, battery life isn't a concern, but there are always those times where you'll need to plug something else into your car's power socket. To gauge battery performance, we set brightness to each device at 50 per cent, disabled the screensaver and left them with a GPS fix. The Navman flashed up a low battery warning after just one hour and 30 minutes, while the TomTom powered on for over three hours 30 minutes.
Verdict
Going purely on features, the TomTom Go 540 Live knocks the Navman S100 into a cocked hat. Sure, it's more expensive and if you sign up to the Live updates you'll be paying almost £100 a year, but given the vast chasm between the two in terms of features we'd expect the price difference to be much greater.
Navman's S100 would be far more appealing if it were easier to use. The new interface is utterly infuriating and we soon grew tired of it failing to recognise our commands – you'd be hard pushed to find a better example of style over functionality.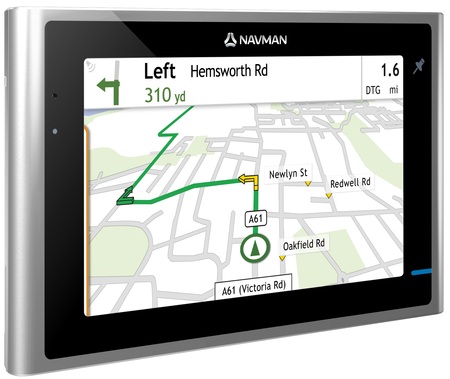 Best on price
If you shop around, the S100 is available for around £179, with the Go 540 Live seeing more of a discount, at £249. Even if you don't subscribe to its Live services, features such as Bluetooth, voice control, longer battery life and easier-to-use menus all make it well worth spending the extra on the TomTom. That said, Navman is planning to release two new models early in the new year, the S200 and S300T, which will house far more features than the S100, including FM transmitters and Bluetooth.
If you're in the market for a high-end satnav, it's quite likely you're going to want a decent set of extra features, and that's exactly what the TomTom Go 540 Live offers. It might be cheaper, but the S100 pales in comparison, with its new interface being the killer blow.
More Satnav Reviews...
| | | | |
| --- | --- | --- | --- |
| Navman S30 3D | TomTom Go 530 | Route 66 Mini | Mio 620T |