Original URL: https://www.theregister.co.uk/2008/12/18/motorola_three_designs/
More Moto models uncovered
Tasty talking trio
Posted in Personal Tech, 18th December 2008 12:37 GMT
Images of three more upcoming Motorola handsets have been leaked online.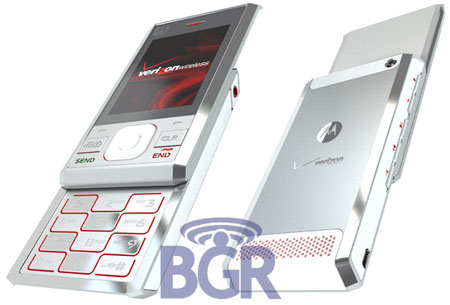 Motorola's Niagra
The first of the trio – unearthed by website BGR – is said to be called 'Niagra'. Although its looks won't make hearts race like dropping over a 167ft waterfall in a barrel, the phone sports a sharp edged design akin to the existing Rizr talker.
Thankfully, Motorola's been wise enough to dump the Z8's infamous banana bend on the Niagra. Its polished silver body also sports red accents, including light-up red lines around the keys and red audio keys down one side of the phone.
Given the phone's size and design, it's unlikely that the screen is touch-sensitive. But hopefully the talker will be 3G capable and sport a decent quality shooter.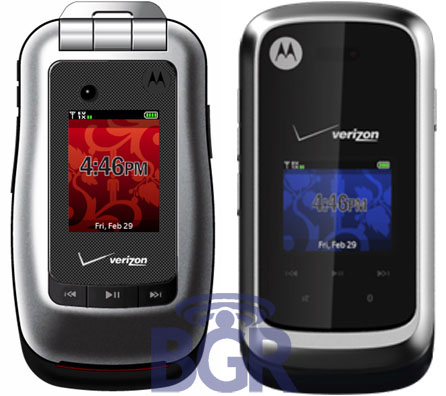 Motorola Fairbanks (left) and Harmony (right)
Up second is the 'Fairbanks' – a basic-looking clamshell with a small screen on the front and three music shortcut keys below.
Few of the phone's other features can be gleaned from the single picture available. But we can see a camera lens on the front and – at the top of the phone – what looks like a lanyard holder, which could mean the phone is destined for Asia, where hanging your phone from a string around your neck is all the rage.
A picture of another Motorola clamshell – dubbed 'Harmony' – has also been uncovered. The phone looks very similar to Fairbanks, although its streamlined design and, what look like touch-sensitive buttons, make it seem more advanced than Fairbanks.
Potential launch dates or prices for the three Motorola handsets haven't been uncovered yet.