Original URL: https://www.theregister.co.uk/2008/12/05/nasa_delays_mars_science_lab_until_2011/
NASA delays Mars tank launch until 2011
Budget grows another $400m
Posted in Science, 5th December 2008 05:54 GMT
NASA will delay the launch of its nuclear-powered robotic tank to the surface of Mars by two years because of unresolved technical issues.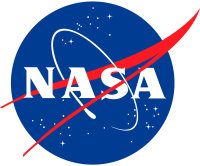 The space agency is now aiming for a 2011 lift-off date for the Mars Science Laboratory. The delay will add $400m to the already over-budgeted Mars rover and likely force NASA to delay other missions, agency officials say.
"We've determined that trying for '09 would require us to assume too much risk – more than I think is appropriate for a flagship mission like Mars Science Laboratory," Michael Griffin, NASA administrator told reporters at a press conference Thursday.
Griffin cited a backlog of problems with the SUV-sized rover's actuator motors for scrapping the mission's original October 2009 launch date. Because the relative positions of Mars and Earth are ideal for only a few weeks every two years, the next best opportunity to launch will be in the fall of 2011.
MSL is already nearly 30 per cent over its approved 2006 budget of $1.63bn. The expected cost of the delay will swell the rover's total lifetime cost to more than $2.2bn.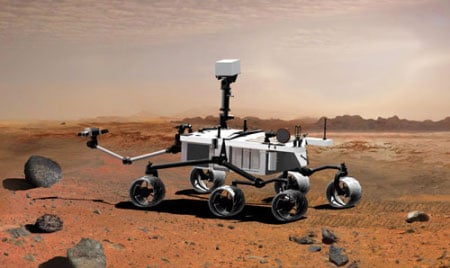 Artist's concept of MSL on Mars, courtesy NASA
"We think we can get by without canceling anything, although some missions will almost certainly be delayed," Griffin said. "The cuts will first come out of the Mars research program, but other planetary missions may also be affected."
The MSL mission will drop the rover on the surface of Mars to spend two years seeking signs of habitability in the planet's early history. It will also analyze Martian soil and rocks in more detail than previous surface missions, the Phoenix Lander and twin crafts Spirit and Opportunity.
"Despite exhaustive work in multiple shifts by a dedicated team, the progress in recent weeks has not come fast enough on solving technical challenges and pulling hardware together," said Charles Elachi, director of NASA's Jet Propulsion Lab in California in a statement.
The agency said tests conducted during the middle phases of development prompted the team to re-engineer key parts of the craft.
When Earth and Mars are at their shortest distance from one another (roughly 35 million miles, or 56 million kilometers), the MSL's journey from Earth will take about six months. ®