Original URL: https://www.theregister.co.uk/2008/11/29/whats_going_to_happen_to_sun/
So what will happen to Sun?
The new Silicon Valley parlour game
Posted in Data Centre, 29th November 2008 06:02 GMT
Comment Silicon Valley has a new parlour game: what's going to happen to Sun after the cuts? Rumours suggest it will merge with EMC, that HP or IBM will take it over, that Fujitsu will buy its hardware business, or even that the StorageTek storage business unit will be spun off. Do Sun's leaders want to be redeemed or to retire?
The company has bit the downsizing bullet and announced up to 6000 job losses following on from a $1.7bn quarterly loss.
Its made its big open storage announcement and there are server announcements coming too. But investors have seemingly discounted these moves as the company's share price is at $3.17 with its market capitalisation at $2.34bn, about the same as its cash pile and so effectively rendering the company worthless. This is lower than the $3.62 stock price before the cuts were announced, and before a raft of technology and product announcements like the open storage one.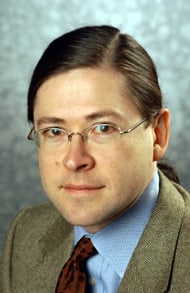 Investors have seen these announcements and reckoned that nothing substantial has changed in the company's fortunes. The company, led by CEO Jonathan Schwartz (right), has already downsized, is downsizing some more and is still following its strategy of promoting open source system software products and commodity HW-based server and storage sales alongside its higher-priced and proprietary SPARC server business.
It bought StorageTek (high-end and mid-range tape and disk storage products) for around $4bn a few years ago and MySQL (open source database software) for a billion earlier this year. So far neither acquisition has prevented Sun's sales revenue slump. Nor has its open source system software strategy, aimed at developers with consequent hardware and service sales dragged along in their wake. It's a classic product transition problem with revenue from new and lower-priced products not rising fast enough to offset declines in older products.
It's not helped by the indirect way Sun is hoping for new product sales to follow in the wake of developer take-up of its open source products. There is no good indication of how many developers and how much time is needed for such sales, no rule of thumb such as 100,000 developers over two years equals $10,000 of product sales and 200,000 over the same period equals $20,000. Sun simply doesn't know, and like some Las Vegas fruit machine addict keeps on going back to the one-arm bandit with a fresh bag of coins hoping for the jackpot.
It hasn't come yet and investors and analysts are asking what happens if it takes another couple of years or, worse, the sales level now is as good as its going to get and there is no more to come.
Decline and fall
To have a better picture of Sun's decline consider this: On February 17th, 1995, when Ed Zander was president and Scott McNealy CEO, Sun's shares were $4.20 and the market capitalisation $9bn. On March 31 that year the shares rose to $4.34 and have never looked back, despite stock splits and reverse stock splits and the dot com boom and bust, until March 6th, when they slumped to $4.25 and the market capitalisation to $3.14bn. Now the company is worth even less.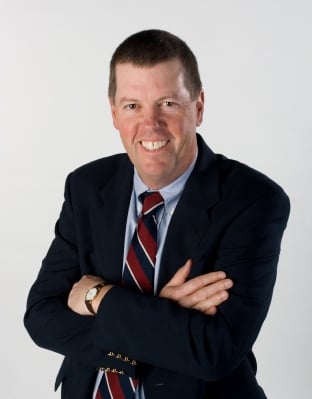 After thirteen years with Scott McNealy (right) as either CEO or chairman Sun's business has gone backwards. Its competitors, notably Dell, HP and IBM, have done much better - HP is capitalised at $82.39bn, IBM at $114.4bn and Dell at $23.56bn. Sun is a pale and sickly shadow of its former self.
Wall Street and stockholders want recovery, but big stockholders aren't rebelling. Sun's executives and McNealy were confirmed in their positions by the mass of compliant sheep that Sun's stockholders appear to be at the annual stockholders' meeting a couple of weeks ago. A slightly more active and assertive stakeholder has appeared in the form of Southeastern Asset Management, which now owns more than 20 per cent of the stock. Although it wants to generate more business value from Sun, it is working in a low profile way, not with an abrasive Carl Icaan 'corporate raider' style.
So Sun is in trouble, losing money, entering a recession, and has an activist shareholder potentially prodding the execs to do something. What could that something be?
It has $2.3bn in cash and could buy its own shares, go private and so avoid Wall Street and shareholders clamouring for shareholder value growth. But the shareholders would only get current values for their stock and its cash pile would disappear. It could soldier on, wait out the recession and look ahead to the surge in growth that it reckons is coming its way - the jam "will really, truly, actually, for certain" come tomorrow strategy. It could look to merge with or be taken over by a stronger company, with EMC, HP and IBM being speculated about, or it could sell off part of the family silver.
We can say that the main parts of Sun's business are StorageTek tape and disk storage, X86 servers and server-based storage, SPARC servers, software, and services. EMC is a storage and virtual server company and thinks Open Source is as attractive as giving your eyes an acid bath. It might be interested in the StorageTek tape business, giving it a stronger entry into mainframe shops. And it might be interested in the server/storage hybrid products such as the X4500 (Thumper). The servers though, both SPARC and X86? I can't see it. The open source software? Don't think so - selling it off to Red Hat or Novell might be possible. So an EMC takeover or merger would be followed by dismemberment of Sun.
HP or IBM
What about HP? It doesn't need another proprietary server line. It OEMs HDS's high-end storage as the XP line so this would be a neat fit with Sun's similar 9900 line. It could probably run the StorageTek tape business better and the LTO part of that would fit its own LTO activities. Industry-standard servers could be merged with HP's own products.
Open source? Don't think so- but maybe. There are zillions of developers using Sun SW, and Java is something HP might love to have under its belt. Just think of the HP upsell possibilities here and the wringing of more revenue out of these customer and user bases by HP's better business management. An HP takeover doesn't look outrageously impossible does it?
How about IBM? It could merge StorageTek tapes with its own mainframe tapes and so dominate that business. The open source stuff could be combined with its own. SPARC servers could transition to Power and X86 ones to IBM's own X86 line. The open storage stuff would probably fade away and the drive arrays would have to transition to IBMs own arrays. It would be a massive and lengthy transition and not a likely prospect unless IBM could buy Sun at a discount.
The same goes for EMC and HP. All three companies would have problems negotiating an acceptable mid-point between their ideas of Sun's value and that of Sun's shareholders and executives who still think the company has a golden future. They would want that future valued whereas to outsiders it's all too likely that they think Sun will just stumble on with continually weakening product offers and a customer base ripe for plucking.
Any EMC, HP or IBM takeover of Sun would be followed by the pensioning-off of Sun's executives and chairman. That wouldn't be the case, necessarily, if Sun sold off part of its business. It could, the speculation goes, sell the SPARC business, the server business entirely perhaps, to Fujitsu, which is buying out the Siemens share in Fujitsu Siemens Computers. It might offload the StorageTek business to, perhaps, Quantum, maybe HP, even IBM - no other tape automation vendor looks to be in a position to buy it.
Pain or gain
Somehow Sun has to cut its costs and cut them big time, to get them well below its revenues and so become a growing business again. If McNealy and Schwartz are ready to cash up and go into retirement then a company sale is more likely. If they are not, if they can smell the money they assert the company's strategy will eventually bring in, then it's more likely they'll sell off a lump of Sun that is not central to that strategy.
Are McNealy and Schwartz tired or still hungry for business success. That's the key. Can they feel the money or do they just see more pain? If it's money they scent then an asset sale is possible. If it's pain then a company sale is likelier. Is it retirement and associated admitting of defeat or redemption that beckons? We all want to prove something ,but there comes a point when we just don't care any more. Is that moment approaching for Sun? ®