Original URL: https://www.theregister.co.uk/2008/11/21/review_blu_ray_disc_players/
Group Test: Blu-ray Disc players
Fuel for your HD TV
Posted in Personal Tech, 21st November 2008 09:02 GMT
Round-up Happy Christmas, the format war is over. Now that Toshiba has abandoned HD DVD, Sony's Blu-Ray has emerged as the new standard for high-definition discs, and the millions of folk who've been watching ye olde standard-def TV programmes on their HD TVs can go out and buy themselves a Blu-ray player safe in the knowledge it's not about to become obsolete.
Admittedly, there's the possibility that we'll all soon be downloading all our films off the internet. However, downloading HD movies is still a pretty slow process as the files are so huge. We suspect that we'll have to wait for the next generation of broadband before this really takes off. Besides, who's going to wait to download an entire season of Heroes when you can pick up a box set in your local Woolies on the way home from work?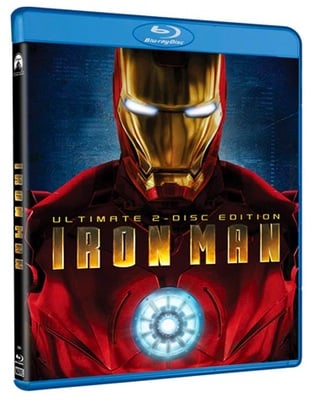 Decent movies on BD at last?
This means that Blu-Ray is currently the best game in town for people who want the full HD home cinema experience. So we decided to take a look at some of the players that will be on sale this Christmas. Generally speaking, all these players provide excellent image quality. We tested the players with a good mid-range 42in Samsung TV that provides 1080p full-HD resolution, and even relatively low-cost players, such as Sony's entry-level S350, proved capable of producing outstanding HD playback.
As always, though, there are a few bits of hi-tech jargon that you need to look out for when buying a Blu-ray player. The first thing to ask about is the HDMI interface used to connect the player to your HD TV. You need to make sure that the player has HDMI version 1.3, with the 'deep colour' feature that enhances image quality. Most players currently on sale have HDMI 1.3, but there's another option called the 'Blu-ray Profile' that can vary from player to player. Most current players support Profile 1.1, which provides a picture-in-picture option - sometimes also called 'BonusView' - so that you can watch special features in a small window superimposed over the image of the main movie.
The latest players also support Profile 2.0 - aka 'BD Live' - which allows the player to connect to the internet and download added extras such as ringtones and screensavers – and which can also be used to try and flog merchandise such as T-shirts and film soundtracks. There's even a Profile 2.0 Starship Troopers disc that allows you to upload your own photos into the film so that you can appear to take part in some of the big battle scenes.
Personally speaking, we don't consider Profile 2.0 to be essential, but if the player has an Ethernet interface then at least you have the option of downloading Profile 2.0 and other updates in the future.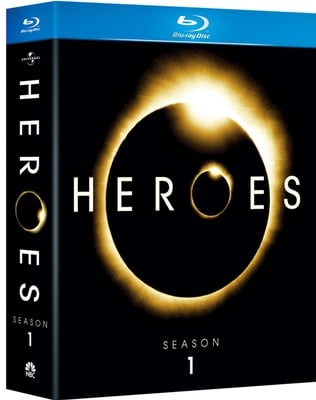 Way more convenient than downloading?
Finally, home cinema buffs that want the very best surround sound audio will want to check the player's audio support. Some players include 'decoders' that will work with the very highest quality surround sound formats, such as Doby TrueHD and DTS Master Audio. However, even the cheapest Blu-ray players support conventional 5.1-channel Dolby, which should be enough to keep most people happy.
To summarise, a minimum spec of HDMI 1.3, Profile 1.1 and 5.1 sound should be more than enough for a great home cinema experience. You can get those features from several players that cost around £200-250, which means that - after years on the periphery - Blu-ray has finally made it into the mainstream.
Sharp BD-HP20H

Sharp's HP20H is attractively designed, and is one of the more affordable Blu-ray players in this group. However, it's a year old now and already starting to show its age.
The player is well designed and constructed – much slimmer than rivals such as the bulky Pioneer player – and the smoothness with which the disc tray slides in and out attests to some high quality engineering. Image quality when playing Blu-ray Discs is also very impressive, although there's a slight loss of definition on really fast-moving scenes. We also felt that the player was a little slow when skipping forwards and backwards between chapters.
And, as we mentioned, the HP20H is a year old, and while it has an HDMI 1.3 interface it only supports Blu-ray Profile 1.0. We're not too bothered about losing the interactive features of Profile 2.0, but it'd be nice to have the picture-in-picture option of Profile 1.1. Fortunately, Sharp has announced a new Profile 1.1 model called the HP21H, so we'd only go for the HP20H if you can pick it up as a cheap entry-level player when the inevitable discounting kicks in.
Reg Rating 50%
Price £300 Click to find the best online price
More Info Sharp's website
Pioneer BDP-LX71

Pioneer's BDP-LX71 isn't cheap, and it's not exactly the most elegant Blu-ray player we've ever seen, either. It measures 12.4cm high, 42cm wide and 36cm deep, which makes it one of the bulkier BD players in this group - it's about twice the size of our Sky+ box. However, we can't complain about the playback quality, which is as crisp and clear as we could ask for on both audio and video. It does a good job of upscaling ordinary DVDs too, and there's a handy button on the remote control that allows you to quickly adjust the video resolution so you can easily experiment with the settings in order to get everything just right.
There's a full complement of audio and video connectors tucked away at the back of the unit, including HDMI 1.3a and 7.1 analogue audio, and it also has a built-in decoder for Dolby TrueHD audio - but not for DTS HD Master Audio. The only minor disappointment is that it supports the picture-in-picture option of Blu-ray Profile 1.1, but not the online interactive features of Profile 2.0. And with no Ethernet interface for a network connection you don't have the option to upgrade to 2.0 either.
Reg Rating 70%
Price £600 Click to find the best online price
More Info Pioneer's website
Samsung BD-P1500

It's a little basic, but if you shop around you can pick up the P1500 for less than £200 at the moment, so it's worth considering if you're on a tight budget.
The P1500 is nice and compact, although it's not quite as sturdily built as its main low-cost rival, the Sony S350. It also makes a noticeable whirring noise when loading up discs, which adds to the impression that this is a bit of a 'cheap and cheerful' model.
Image quality is good, though not outstanding, and home cinema buffs might prefer a more expensive model that provides that little extra quality for HD movies. The same is true of the player's audio support, as the P1500 supports Dolby TrueHD, but not DTS HD or Master Audio. This means that DTS fans will need a receiver or speaker system with its own decoding capabilities if they want to go for the full home-cinema surround sound experience.
The player only ships with support for Blu-ray Profile 1.1, but there's an Ethernet connector that you can use to download a Profile 2.0 update. So while it's not going to win any awards, the P1500 is a good option for people that want an affordable introduction to the world of high-definition movies.
Reg Rating 75%
Price £250 Click to find the best online price
More Info Samsung's website
Yamaha BD-S2900

Yamaha's S2900 is a serious piece of kit – built like a tank, and with an equally hefty - £700 - price tag. Its image quality when playing Blu-ray films is excellent - brightly coloured and finely detailed. However, since it comes from Yamaha, you'd also expect it to provide good audio quality too.
We certainly didn't have any complaints on that score, as the S2900 produces rich and strong audio playback for both conventional stereo and multi-channel surround sound playback. We were a little disappointed, though, to see that the S2900 doesn't have built-in decoders for Dolby TrueHD or DTS HD Master Audio – which you might expect from such an expensive player. That's because Yamaha really wants you to use the S2900 in conjunction with other Yamaha music systems that would provide those features for you. There's no Ethernet network connector either, so you can't upgrade the Profile 1.1 support to Profile 2.0. We're not too worried about Profile 2.0, but the S2900's price means that it will mainly appeal to Yamaha aficionados, rather than a general, mainstream audience.
Reg Rating 75%
Price £700 Click to find the best online price
More Info Yamaha's website
Sony Playstation 3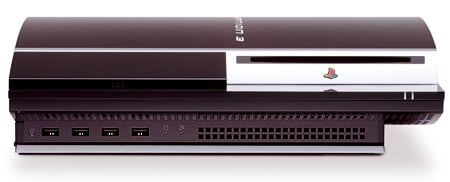 The PS3 games console was Sony's secret weapon in its struggle with Toshiba's HD DVD format, as the PS3's built-in Blu-ray player allowed Sony to sneak its technology into millions of homes almost unnoticed. And while the PS3 is relatively expensive for a game console, it's also one of the cheapest Blu-ray players currently available.
However, there are no signs of Sony cutting corners on the Blu-ray features. The PS3 supports HDMI 1.3 as well as the picture-in-picture features of Blu-ray Profile 1.1, and even the online 'Live' features of Profile 2.0. You can also upgrade the PS3 in future if necessary, as the Ethernet network interface that lets you play games online also allows you to download updates for the Blu-ray system software.
Image and audio quality are both very good, although they can't quite match the better standalone players, such as the Panasonic BD50 or even the less expensive Sony S350. So while the PS3's combination of games console and Blu-ray player represents excellent value for money, people who want a good home-cinema system might prefer a dedicated, standalone player instead.
Reg Rating 80%
Price £269 (40GB) £299 (80GB) Click to find the best online price
More Info Sony's website
Panasonic DMP-BD55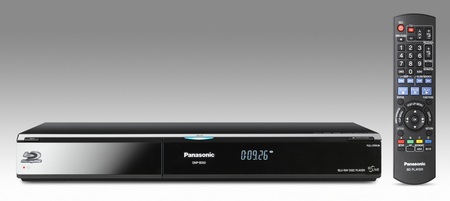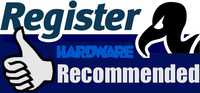 Panasonic has always done a good job of keeping up with the latest developments in Blu-ray technology. Its earlier BD30 player was one of the first players to support Blu-ray Profile 1.1, and the BD55 adds support for the online 'Live' features of the latest Profile 2.0.
Needless to say, the BD55 supports HDMI 1.3 as well, and is also packed with audio features for home cinema buffs who want to go the whole hog with surround sound speaker systems. It outputs 7.1 digital audio over HDMI or through its analogue ports, and includes decoders for both Dolby TrueHD and DTS HD Master Audio. There's even an SD card slot that lets you view photos stored on a memory card.
All these features might be irrelevant if the picture quality wasn't up to scratch, but we had absolutely no complaints about the BD55's sharp and vivid video playback. It was also pretty snappy when skipping forwards and backwards through movie chapters, and we liked the 'slow search' option on the remote control too. With excellent video quality and strong audio support, the BD55 is a good option for anyone that wants to start building an HD home cinema system.
Reg Rating 90%
Price £450 Click to find the best online price
More Info Panasonic's website
Sony BDP-S350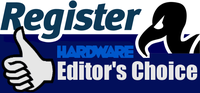 At just £229, Sony's S350 is the cheapest Blu-ray player in this group, so it's the obvious choice if you're looking for an affordable entry into the world of high-definition movies. Sony is even throwing in a couple of free films if you buy it from the Sony online store at the moment - while stocks last.
It's also the smallest player we've seen so far – about the same size as our Sky + box – so it'll fit comfortably into your existing living room set-up. The S350 supports Blu-ray Profile 1.1 straight out of the box, but it's got an Ethernet network connector so that you can download a software update for the latest Profile 2.0 features.

Both image and audio quality are excellent, and the only minor compromise that's been made to keep the price down is that the S350 supports Dolby TrueHD and DTS HD audio formats, but not the DTS HD Master Audio format supported by more expensive players such as Panasonic's BD50. However, only serious home cinema buffs will miss that, and the S350 is hard to beat if you simply want an affordable, high-quality Blu-ray player.
Reg Rating 95%
Price £229 Click to find the best online price
More Info Sony's website
Group Tests and Round-ups
Electronic Book Readers
Universal Remote Controls
iPod Rivals
Wireless Music Streamers
Pocket Camcorders
MP3 Player Speakers
Bluetooth A2DP Stereo Headphones