Original URL: https://www.theregister.co.uk/2008/11/21/gta_iv_tlatd_pictures/
First pics of GTA: The Lost and Damned released
Hungry for more?
Posted in Personal Tech, 21st November 2008 11:37 GMT
Rockstar has released a series of teaser images to promote Grand Theft Auto IV's upcoming downloadable add-on The Lost and Damned.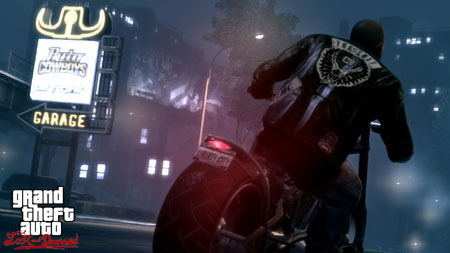 Biker Johnny Klebitz is The Lost and Damned's main character
The images will whet the appetite of any Xbox 360 gamer hungry for a fresh slice of virtual pillage and mayhem on the streets of Liberty City.
Dan Houser, VP of Creative Development at Rockstar, has already let slip some details about the add-on's story line. For example, the main character is Johnny Klebitz, who's said to have a very different background to former star Niko Belic.
Klebitz is also a member of a biker gang – as you may have guessed from these pictures – called The Lost.
The Lost and Damned will be available to download through the Xbox 360 in February 2009.
The Lost and Damned screenshot gallery
The Lost and Damned Picture Gallery