Original URL: https://www.theregister.co.uk/2008/11/18/review_mobile_phone_virgin_lobster_621/
Virgin Mobile Lobster 621 budget phone
Low-end price meets mid-range feature set
Posted in Personal Tech, 18th November 2008 09:02 GMT
Review Virgin's bizarrely named Lobster brand of youth-oriented mobiles tends towards the cheap and cheerful an the emphasis on value for money rather than specs with big numbers.
And so it is with the 621, which wouldn't raise any tech-head eyebrows with its spec sheet, but still manages to impress by packing in a few functions that wouldn't look out of place on a mid-range handset. Yet it retails for just 25 quid on Virgin's pay-as-you-go service, which almost puts it into the disposable phone category.
The styling certainly isn't disposable. The 621 is a good-looking device, thankfully not looking like a kid's toy, the way so many budget phones do.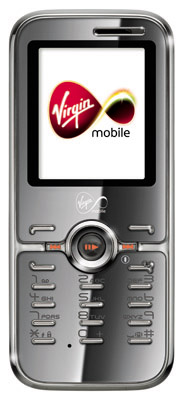 Virgin Mobile's Lobster 621: good looks
Manufacturer Alcatel has opted for a mirrored chrome front which gives the handset a very sleek, elegant look - as well as doing a very passable impression of a vanity mirror if you need to check your lippy in a hurry. It's fashionably slim too - just 11mm - though the curved edges of the rubberised plastic back give the impression it's even thinner.
Weighing in at just 69g, it's perfect for slipping into pocket or handbag. The keypad buttons are of the teensy metallic sliver variety, which are fine for numbers, just about bearable for texting but pretty much hopeless for gaming, which, as with any phone aimed at youngsters, is likely to be a key application.
The numbers themselves are backlit when you press the keys. Above the four rows of numerical keys are the call start and stop buttons as well as two programmable soft-menu keys. The call end/power key has an extra knobbly bit on. Between these four is a smoothly contoured, slightly raised circular navpad.
The centre of the navpad, and two additional buttons on each side of it, provide music and video player controls. Around the sides of the phone, the minimalist theme continues with absolutely no buttons at all, not even a volume rocker. In fact, there's nothing to break the smooth lines of the handset's sides except for a USB 2.0 slot and a lanyard clip on top, though there's no lanyard supplied.
So far so good, but then the disappointment sets in. The 128 x 160 screen actually looks much worse than its claimed 65,000-colour spec would suggest. Images and even the menu graphics look fuzzy. If you're more used to the comparatively pristine sharpness of even mid-range phones these days, this is likely to give you a bit of a headache should you spend too much time staring at it.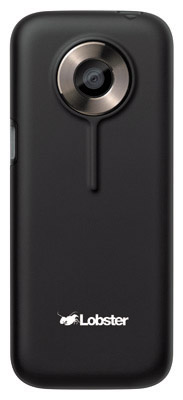 Decent little snapper
This is a shame, since the camera is considerably better than you'd expect at this price, offering 1.3 megapixels rather than the bog standard 0.3-megapixel VGA variety which tends to be the norm below the £50 mark. There's little in the way of frills, with no flash or autofocus, but there are options for multiple shots (up to five) and timer (up to 15 seconds), as well as three image-quality settings, a night mode, white balance controls, and colour mode settings. Once you've taken your snaps, you can add frames, resize and rotate them. or view them in a basic slideshow... so long as you don't tend to suffer from migraines.
The pics themselves, when taken in reasonable light - the night mode doesn't seem to make very much difference - are no better than you'd expect. Then again, they're certainly no worse, but the poor quality of the screen means they look much better on the screens of other phones once you've sent them over using Bluetooth. They look better still on a PC but getting them there can be tricky since the 621 doesn't come with a data cable. You'll either need to buy one separately or use a Micro SD card - again, not supplied.
Oddly, the camera is stills-only- there's no video option.
The music player, meanwhile, sounds considerably better than we expected. Actually, it sounded as good as plenty of mid-range handsets we've tried, whether we were using the loudish front-mounted speaker or the supplied earphones, which is just as well, since the absence of a 3.5mm jack socket means you're stuck with them unless you can find a USB adaptor to fit.
Again, the absence of a data cable is a nuisance when it comes to getting songs onto the phone. Once you've transferred your MP3, AAC, WAV and MIDI files over by Bluetooth or by loading up a Micro SD card, there's a graphic equaliser with eight settings. The differences between each pre-set are, surprisingly, less than subtle, though the nomenclature seems a bit bizarre – why should the setting that cuts out most of the bass be called 'Rock', for example? Usefully, pedants can change the names of the settings.
You won't be able to store many songs on the handset, since there's a scant 10MB of memory on board but you can expand this using the slot for Micro SD memory card hidden under the back cover. It's even hot-swappable. The 621 can only handle up to 2GB cards, but that's still room for around 500 songs.

Use USB for data tranfser... if you can find a cable
There's no 3G here, of course, and the 621 is only dual-band – so it won't be much use abroad. Only WAP internet access is available, over GPRS, which, considering the quality of the screen and comparatively slow browsing potential, is probably just as well.
Still, you can download games, tunes and view email, so most of the basics are covered. There isn't much in the way of additional features, though it does come with a couple of 2D Java games: Helimanator, in which your paratrooper 'chutes in and fires potshots at passing helicopters, and Rocket Adventure, in which a jet-packing aeronaut attempts to alight on flying platforms.
No, neither is likely to detain you for long. Battery life really isn't up to much either – another surprise since this is such a low-spec phone. The fact that the 621 is so slim probably has something to do with it. We didn't quite get two days of moderate use out of it.
Verdict
Some handsets try to beat potential users over the head with their huge spec lists. Others make a virtue of simplicity. The Virgin 621 falls into the latter camp, but while the camera and music player are pretty good for the price, the poor screen and lack of a data cable are a decided nuisance.