Original URL: http://www.theregister.co.uk/2008/11/17/3_inq1_preview/
Hands on with the INQ1 Facebook phone
Phone + Facebook = INQ1
Posted in Personal Tech, 17th November 2008 10:36 GMT
First Look You're a virtual nobody these days if you aren't on Facebook, it seems. So the INQ1 phone's been launched to give you 24x7 access to the site's sprawling wall messages, random groups and news that 'Jessica is hammered'. Say hello to the Facebook Phone.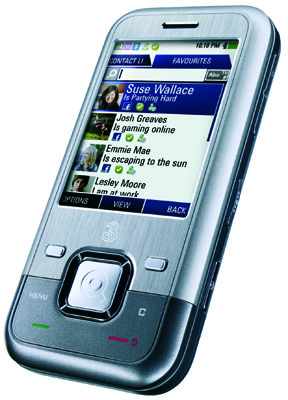 3's INQ1: the ultimate Facebook phone?
At its official launch in London late last week, Register Hardware had a hands-on play with the INQ1 and, despite failing to blow us away, the talker's Facebook integration is impressive.
The INQ1 displays Facebook in a mobile-friendly format, aiding legibility and minimising loading times when viewing the site over 3G.
We liked the fact that the INQ1 automatically pulls information from Facebook, such as a friend's avatar image and status, and plonks it into the phone's own contacts folder. So when you scroll to 'John' you'll see his latest Facebook picture and the usual message telling you what John's up to.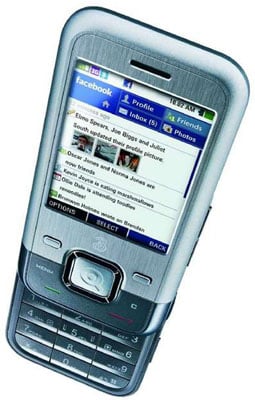 The T9 keyboard could slow you down
INQ1's ability to auto-update itself is another handy feature that ensures you're always at the forefront of friend-related information. It also means you can fiddle with Facebook when you're out of network coverage, such as on the tube, and be confident that you're status change will be updated automatically once you emerge at street level.
We found the ability to poke someone through INQ1's contact list pretty useful too, because it meant we could do it with greater ease and speed than if we'd need to hunt down the feature on Facebook itself.
But Facebook isn't the phone's only strength, because it'll also keep you connected to Windows Live Messenger for instant messaging and let you place calls over Skype.
All three social networking features are accessed through dedicated application icons on the phone's home screen. It's a pain that you can't change these shortcuts yourself, but the phone's user interface designer, INQ, told us that more apps are in the works, including one for eBay that'll let you know the second you win an auction.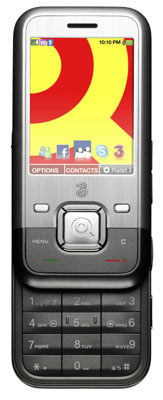 Users get a scrolling row of social networking apps
If you dare venture onto the web to do something unrelated to social networking, you'd be better of ducking into the nearest web café. Because INQ's display of normal websites is akin to WAP and you'll be slowed down by reformatted layouts of otherwise familiar websites.
The phone doesn't have a touch-sensitive screen, which is a little disappointing when, because it's a slider, the keypad is often hidden away. The phone's central option key – which is surrounded by four-way nav buttons and, further out, call make, call break and soft-menu keys – can make surfing through Facebook's numerous options and the phone's own menu screen a laborious process.
But the slide-out T9 keypad is INQ1's major flaw, making the entry of wall messages and responding to IMs was painfully slow. However, INQ said that a Qwerty version of the phone is on the cards – as is GPS support, which the phone doesn't yet feature.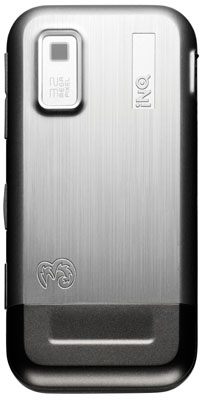 Embedded software monitors 'always on' apps to maximise battery life
Around the back of INQ1 is a 3.2-megapixel camera that takes good quality shots, provided you're surrounded by decent light – there's no integrated flash.
Uploading your snaps into a Facebook album is a painless process and since pictures are stored onto a memory card, you'll also be able to move images at will onto your PC.
A physical camera key's positioned on one side of the phone. An accelerometer rotates the display quickly and without requiring a gentle shake reminding it to switch display orientations – an annoying trait shared by both the BlackBerry Storm and iPhone.
Despite not sporting Storm's 'I'm an expensive phone' feel or the iPhone's rich functionality, INQ1 still has a sturdy build quality. It felt robust enough to convince us that it'll stand up to the daily rigours of being endlessly picked up and slid open to access Facebook and occasionally make calls.
You won't be blown away by the INQ1, and it'll never catch the attentions of established smartphone users or Jesus phone devotees, but then that's not its target audience.
If you're a Facebook fanatic who can't stand to be without knowledge of who's doing what, the messages left on your wall and which groups have been created recently, then INQ1 is the phone for you.
A launch date hasn't been announced yet, but it'll be exclusive to 3 and available free on a £15-per-month ($25/€20) contract – which gets you unlimited web, texts and 75 minutes of calls. It'll cost £80 ($150/€100) on a pay-as-you-go basis.