Original URL: http://www.theregister.co.uk/2008/11/12/review_printer_polaroid_pogo/
Polaroid PoGo handheld colour printer
Instant (almost) snaps from your digicam or phone
Posted in Personal Tech, 12th November 2008 09:02 GMT
Review Weren't Polaroid cameras fun? Now you can capture those days all over again, only with smaller, more expensive instant photos, using Polaroid's new PoGo printer.
Although Polaroid's original instant-picture technology has finally died a death, the PoGo, based on innovative technology from Zink, is intended for a similar role. The PoGo isn't much bigger than a pack of cards and produces 3 x 2in pictures, using no ink and no dye films, either.
The printer is small - just 120 x 72 x 24mm - cased in black with silver highlights, and slips easily into a pocket. Its Li-ion battery is good for around 15 prints, so the battery charger, with a similar volume to the printer, probably has to fill the other pocket. Tip: if you're travelling with a UK mains plug in your pocket, point the prongs outwards.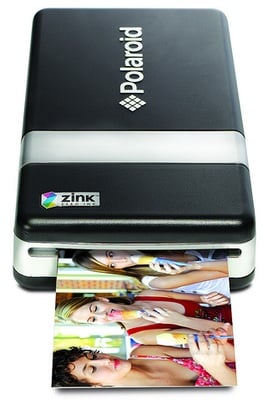 Polaroid's PoGo: probably the smallest colour printer in the world...
Set-up is dead simple. Flip up the top cover of the PoGo and slip in ten sheets of Zink - for 'zero ink', since you ask - paper. The printer can only take ten sheets at a time, and the 30-sheet packs contain three separate sachets, complete with a bar-coded, blue paper slip which automatically feeds out first and tells the printer you've reloaded it.
Snap the cover shut, power up by pressing the single button on the side and you're ready to print. There are two ways of feeding image files to the PoGo: PictBridge and Bluetooth – there's no PC connection. As it only prints on 3 x 2 photo paper, it wouldn't be much use in that role, anyway.
PictBridge connection is straightforward using the cable provided with the camera and selecting images the camera's LCD display. Polaroid says the PoGo will print in under a minute – we saw timed it at just over a minute, but we're not going to quibble. This seems quick, until you remember that PoGo prints are a quarter of the size of 6 x 4 prints from a typical small-format photo printer. Most of these printers can manage the larger print in around two minutes, so they're effectively twice as fast.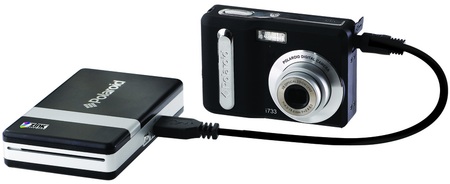 Connects to any PictBridge camera...
The second way of connecting the Pogo printer – and, we suspect, the one more likely to be used – is over Bluetooth from a mobile phone. Doing a Bluetooth search using our handset showed the Polaroid printer immediately and the two were paired in a matter of moments. Printing wirelessly took just a few seconds longer than through PictBridge.
So how does it work? Zink paper technology is the basis for this printer. It's a multi-coated paper, using three different layers of dye crystals sandwiched under a polymer overcoat. The crystals appear colourless until activated by short pulses of heat from the printer's thermal print head. By controlling the length and intensity of the pulses, the print head can activate the cyan, magenta and yellow dyes independently, so creating an almost unlimited range of different hues.
This technique means the paper only needs to make a single pass through the printer for full-colour printing and that all the users needs to do is keep buying more paper.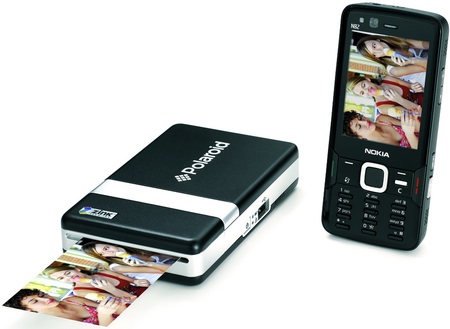 ...or by Bluetooth to phones
It's really the quality of the prints which currently lets the system down. Instead of the precision you get with modern inkjet and dye-sublimation photo printers, PoGo prints are grainy and fine detail looks blotchy and a bit like the early days of home colour printing. While the print's small size means we wouldn't expect to be able to see the same fine detail as in a 5 x 7 or even a 6 x 4 print, even quite large elements can appear indistinct and distended.
None of which will distract from the fun of sticking just-snapped pics between the shoulder blades of your pals on a alcopop-fueled night out. As a way of capturing events as they happen, for consumption there and then, there's nothing to touch the PoGo.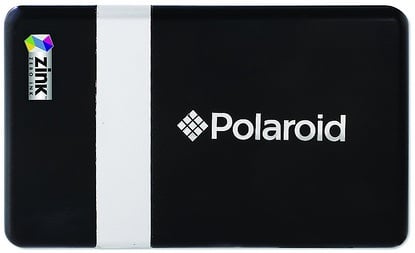 Pocket friendly
The cost of printing with the PoGo depends entirely on the price at which you can buy the paper, since this is the only consumable. We found it at £6.95 for 30 sheets, giving a cost per print of just over 23p, which isn't cheap.
Compare that with around 22p a print from a Canon Selphy ES3, 15p from an Epson PictureMate PM290 or 11p from an HP Photosmart A636. All of these are producing 6 x 4 prints for these prices, not snaps a quarter of the size. But then Polaroid instant prints have always been expensive when compared with conventional techniques.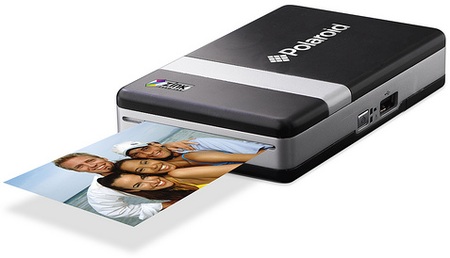 Perfect for right here, right now prints
If Zink really wants its technology to take off, it needs to work on the quality of the pictures, gaining better control of the crystal layers to produce images that are cleaner and sharper than the PoGo can currently produce.
Verdict
You have to admire the Zink technology in the Pogo printer. Respect to the completely ink-free and dye-free print system, which relies only on the three coatings on the paper to produce colour. It just needs to go through a couple more development cycles before the photos are worth looking at when not under disco lights.