Original URL: http://www.theregister.co.uk/2008/10/30/review_universal_remote_controls/
Group Test: Universal Remote Controls
Why take ten remotes into the living room?
Posted in Personal Tech, 30th October 2008 12:02 GMT
Round-up The idea of a single 'universal' remote control that will control your TV, cable or satellite box, music system, DVD player and any other device you happen to have cluttering up your front room has obvious attractions. Instead of scouring the living room to locate three of four different remotes, you can just press one button to turn everything on and start watching TV, play a DVD, or listen to music straight away.
So, to see if these universal controls fulfilled their promise, we tested a number of them with a selection of audio and video devices produced by a variety of different manufacturers. Most of these controls are pre-programmed with several sets of signal 'codes' that are used by different manufacturers. So, to control our Samsung TV, we could simply enter the manufacturer's name and model number so that the remote knows which codes to use.
The problem arises when you have a device, such as our new Pioneer Blu-Ray player, for which the universal control doesn't have a suitable code already programmed in. So the real test for these devices is how easily they can be updated or 'trained' to work with unfamiliar devices.
OneForAll Kameleon 5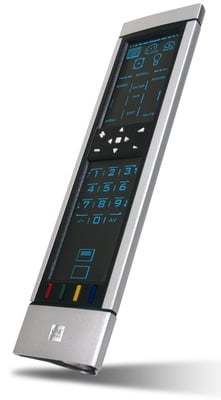 The Kameleon is something of an oddity. It looks like it has touch-screen control system similar to that of Logitech's Harmony 1000 (see below), but in fact the 'screen' is simply a plastic membrane laid over a fairly conventional set of buttons. A backlight shines through the membrane and illuminates each individual button, but it actually works and feels just like the other remotes from OneForAll, reducing the 'screen' effect to something of a gimmick.
The Kameleon controls five devices and, like the other universal remotes from OneForAll, it can quickly be programmed using the manufacturer codes printed in the manual. This meant that we were able to set it up to control our Samsung TV, Denon CD, and Sky+ box in no time at all but, once again, there was no code for the recently-released Pioneer Blu-Ray player. There is an option for updating the remote control by sending a signal down your 'phone line but that didn't seem to work for us, so once again we had to laboriously 'train' the Kameleon to control the Pioneer box ourselves.
Reg Rating 70%
Price £40 Compare Prices
More Info OneForAll
Logitech Harmony 1000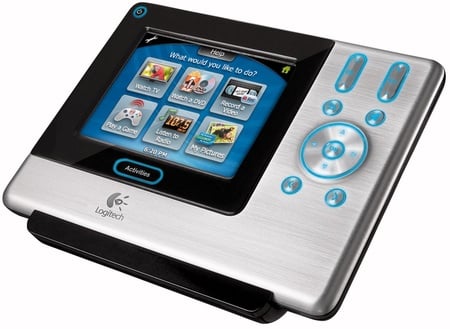 The Harmony 1000 is Logitech's top-of-the-range model, costing a fairly hefty £279. The price is explained by the 3.5in touch-sensitive colour screen that replaces the baffling array of buttons used by most remote controls.
It can control up to 15 different devices and, like the Harmony 525 (see below), is set up by connecting it to the Internet via a USB connection to your Mac or PC. This was a bit of a chore, but it was worth it as Logitech's online database did allow us to quickly update the Harmony so that it could control our new Pioneer Blu-Ray player.
And, once it's set up properly, the Harmony's touch-screen control system works very well. Select a device, such as your TV, and the screen will display just the controls needed for that device. You can also set up 'activities' that allow you to control multiple devices simultaneously, such as the TV and DVD player for watching movies. Admittedly, the touch-screen is an expensive luxury – and needs two hands to hold – but it works well and will certainly impress your friends when they come round for Christmas dinner.
Reg Rating 70%
Price £279 Compare Prices
More Info Logitech
Sony RM-VL600T

Sony's RM-VL600T is pre-programmed with the control codes needed to control a wide range of Sony's own TVs, DVD players and other devices, so it's the obvious choice for people that own lots of Sony kit – especially as you can now pick it up for less than £30. It can control eight different devices and also has a useful 'macro' option that allows you to assign a series of commands to a single button. So you could create a macro that turns on the TV, DVD and an amplifier all at once, and then route the DVD audio through the amp to give you the full home cinema experience.
There's also a brochure supplied with the RM-VL600T that contains codes for products from other manufacturers, and we were able to use this to very quickly set up our Samsung TV, Denon CD, and Sky+ box. Yet again, though, this universal remote control stumbled with our Pioneer Blu-Ray player. The option to send test signals to the Blu-Ray player in order to locate the control code didn't work, which meant that we had to painstakingly train the remote control by beaming signals to it from the player's original remote.
Reg Rating 70%
Price £30 Compare Prices
More Info Sony
OneForAll Energy Saver URC-8350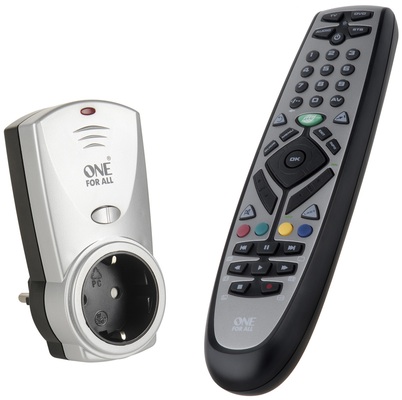 Most of us remember to put our TVs and other devices into standby mode to save power. However, even standby mode consumes a small amount of energy, so OneForAll's Energy Saver includes a special 'Power Plug' that lets you turn all your devices completely off at the mains. Just plug your devices into a multi-plug electrical strip, and then plug the strip into the Power Plug, and you can then turn the mains power supply to all your devices on or off simply by pressing the 'energy' button on the remote.
The remote control itself is a fairly basic model that can only control four devices, but that was just enough for our Samsung TV, Sky+ box, Denon CD player and Pioneer Blu-Ray player. Setting up the remote was easy for most of these devices, but the new Pioneer box caused problems. AllForOne's technical support people were very helpful - as you'd expect at 50p per minute for support calls - but we still had to tediously 'train' the Energy Saver one command at a time before it would control the Pioneer, so there's room for improving the process by which you update this remote control for new devices such as Blu-Ray players.
Reg Rating 75%
Price £35
More Info OneForAll
Philips Prestigo SRU8015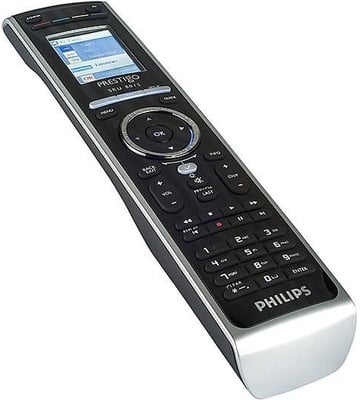 Philips' Prestigo is an attractive and versatile device, and one that is impressively easy to set up and use – most of the time.
The Prestigo allows you to control up to 15 different devices, which should keep even the most avid home cinema buff happy. It can also control lighting and other home automation functions, although we wanted to focus on audio/video kit for this review. As soon as you insert the batteries, an Installation Wizard appears on the 2in colour screen, asking you which devices you want to control and then guiding you through the set-up process for each device.
The Wizard worked really well with most of our devices – in fact all we had to do was enter the name of the manufacturer, without even having to worry about model numbers or codes. However, it hit the now-expected snag with our Pioneer Blu-Ray player, which meant that we had to train the Prestigo one command at a time by beaming signals to it from the Pioneer's own remote. So while the Prestigo works well with many common brands and models you may still need to put in a bit of effort to get it to work with newer devices.
Reg Rating 75%
Price £70 Compare Prices
More Info Philips
OneForAll Stealth URC 7556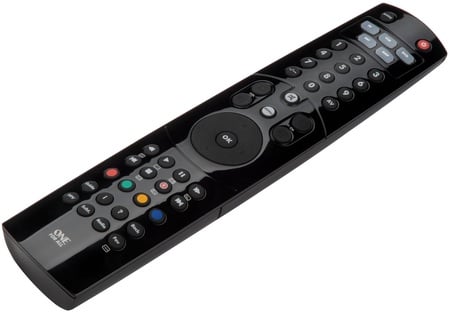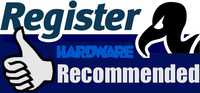 The Stealth is a bit of a bargain, following a recent price cut to just £13. It's limited to controlling a maximum of five devices, but that should be enough for most home users, and we found it one of the easier remotes to set up.
Like the other OneForAll controls, the Stealth is supplied with a list of codes for TVs and other devices from all the main electronics manufacturers, and you simply enter the relevant code to configure the Stealth to control each device. Using these codes enabled us to set up our TV and Sky+ box in a matter of seconds, but again our gleaming new Pioneer Blu-Ray player caused problems as it was too new for the Stealth to have a suitable code immediately available.
That meant we had to 'train' the Stealth to control the Pioneer one command at a time. Fortunately, it has a 'magic button' option, which is designed for that specific purpose and makes the training process a little easier than it is on most of these remotes. That ease of use combined with the bargain price makes the Stealth a good starting point if you've never used a universal remote before.
Reg Rating 75%
Price £13
More Info OneForAll
Logitech Harmony 525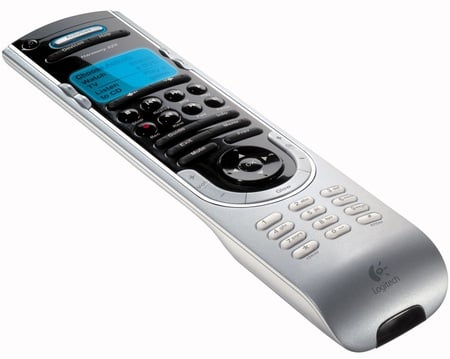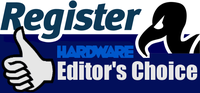 Logitech has several products in its Harmony range, with the Harmony 555 being one of the more affordable models.
It can control ten devices, but most unusual thing about the Harmony remotes is Logitech's online set-up process. You connect the Harmony to your Mac or PC using a USB cable and then use the computer to enter the model numbers of your TV and other devices into a database on the Logitech web site. The web site then downloads the information that the Harmony needs to control each device. The process is reasonably straightforward, although setting up your online account and entering the required information can take a while.
However, the big advantage of this approach is that Logitech can easily update its online database with information about new devices – such as our Pioneer Blu-Ray player. We were quickly able to update the Harmony 525 so that it was able to control the Pioneer and give us a bit of high-def James Bond. So while the initial set-up process is a bit long-winded, the Harmony 525 actually turned out to be one of the more versatile and adaptable controls in this group.
Reg Rating 85%
Price £50 Compare Prices
More Info Logitech