Original URL: https://www.theregister.co.uk/2008/10/27/nec_a3_e_paper/
NEC shows tileable A3 e-paper sheet
Eight rolls, one picture
Posted in Personal Tech, 27th October 2008 13:11 GMT
NEC has unrolled a new form of e-paper sheet that extends to A3 in size and, it claimed, makes for an easier read than printed newspapers.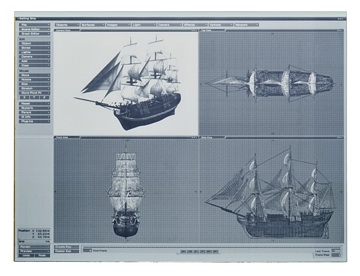 NEC's A3 e-paper: easier to read than a newspaper
The Japanese giant's electronic paper has a contrast ratio of 10:1, which may not sound much - TVs can do well beyond 10,000:1 - but is impressive for a small-scale monochrome LCD. The panel an display 16 shades of grey.
The A3 'sheet' has a resolution of 1600 x 1200 and a diagonal dimension of 19.4in - A3 is 395.2 x 296.4mm - so it has a pixel density of 101dpi.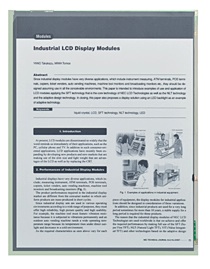 Also available in A4
The panel uses the black- and white-coloured charged particles developed by E Ink. The particles sit inside transparent "microcapsules" - depending on whether you apply a positive or negative voltage to it, it shows up as white or black. Adjusting the voltage gives a mix, yielding those 16 shade of grey.
NEC said its sheet is suspended in a frame that's just 1mm-thick at the edges - making, the company claimed - the technology suitable for multi-panel displays. Indeed, the product comes with a controller capable of driving seven other panels.
In addition to the A3 sheet, NEC has produced an A4 version of the same resolution. Both are essentially prototypes - NEC didn't say when it'll be commercialising the sheets.
Sony PRS-505 e-book reader review