Original URL: http://www.theregister.co.uk/2008/10/16/review_mobile_phone_nokia_6650/
Nokia 6650 clamshell phone
Full-featured Symbian job on a budget?
Posted in Personal Tech, 16th October 2008 12:37 GMT
Review On the surface, the Nokia 6650 is a rather unassuming clamshell phone that borrows a lot from the Motorola Razr's book of styling.
As it uses the third edition of the Symbian S60 operating system, we can't help but compare it to the Nokia N95 and N96, and surprisingly, feature-wise it's not that far off – with Wi-Fi being one of the few missing elements. But as this phone can be found free on contracts as cheap as £15 per month, this could certainly be considered an affordable alternative. That said, the 6650 is currently exclusive to T-Mobile.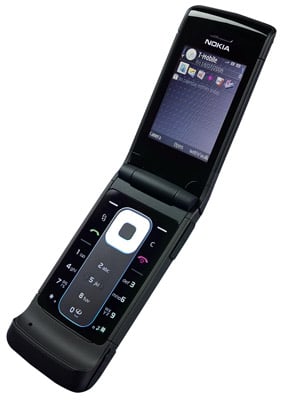 Nokia's 6650: stylish and well-constructed
Physically, the 6650 is fairly slim and rounded, at around 16mm thick. Weighing in at 113g, it could be considered middle-weight, but it slips nicely into your pocket and it certainly doesn't feel like it weighs you down.
An important design aspect of any clamshell phone is the hinge, and this has been well made – backing onto itself for a solid lock with little room for snapping. The exterior has a combination of brushed metal panelling and black plastic.
The centre section of the keypad has a thin, round, backlit rectangle that changes colour depending on what you're doing. It's of no real practical use, but will please any magpies out there. We quite like the look of the phone, but of course style is subjective.
Once opened, the 6650 is a little on the long side - it's 177mm - and can be uncomfortable to use for a long period of time. The speaker was a little feeble too – so loudspeaker mode was on the lame side. This lack of volume is the only real audio annoyance as call quality was otherwise unaffected. The included headphones double up as a hands-free kit, however, these use a 2.5mm jack.
This is frustrating for those that want to use a better set as no adaptor is provided. The bundled pair are standard in-ear 'phones and not the preferred bud variety, so anyone with half an ear for music - or a low pain threshold - won't want to use them for long.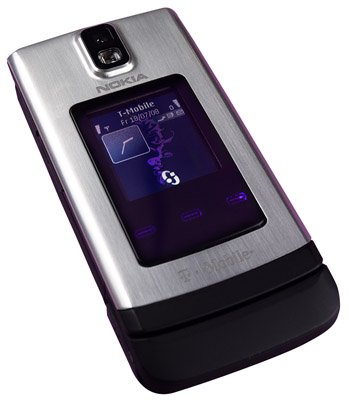 The 2Mp camera's no good in dark pubs
The 6650 has a two-megapixel camera and combined LED flash that bulges out by only a few rounded millimetres. There isn't a second internal camera, so anyone who wants to make video calls will be disappointed. But then, who does? We were pretty unimpressed by the camera quality, struggling even in optimum light conditions and quite useless in a dark pub.
There is a micro USB connector, which using the provided cable will allow you to connect it up to your PC where you can access the phone as a mass storage device. This is where you'll find a copy of the Nokia Software Suite waiting for you. No CDs are provided, which is a sign of the times.
Unlike many mobile phones, this phone will work in Linux and you can drag and drop your DRM-free music and video files to the device where they will be picked up when you refresh the phone. However, anything more advanced than this and it's back to Windows.
With our DRM-free media collection, we dragged a few albums and videos across from an Ubuntu machine. Video playback was good on the 320 x 240, 2.2in display, and the bundled Windows software even has the ability to transcode files directly for the device. It was hard to tell if the audio quality was truly any good because the supplied headphones so deadened the sound. But from a user-interface perspective, the player is good.
Running another application while you're listening to music is easy: just hold down the menu key to switch between them.
The 6650 has the customary clamshell secondary screen on the back of the phone: in this case, a 128 x 160, 1.4in display with three touch-sensitive buttons below it. When playing music, these can be used for controlling playback, and a rocker switch on the side of the handsets adjusts the volume.
We were worried that these switches might be accidentally pressed when inside a trouser pocket, but we found this wasn't the case at all. However, when taking the phone out of a pocket, it is very easy to inadvertently change tracks or halt playback altogether.
When not playing music, the exterior screen has other uses. You can use it to adjust profiles, use the camera - for those classic MySpace profile shots - access the calendar or time friends' ability to down a pint.
Sample shots
Click for full-size images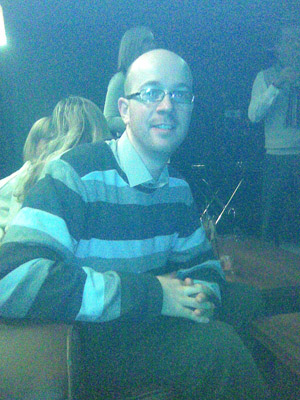 The 2Mp snapper doesn't handle low light conditions well...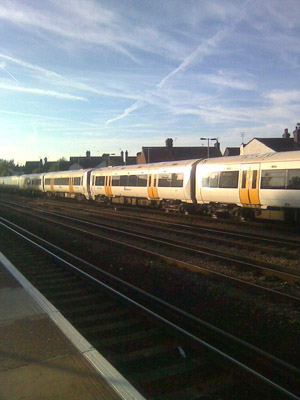 ...but seems to cope well in good light conditions
We're not sure how much all of this is necessary, but being able to control music playback without having the flick open the phone is a big plus. The downside is that you have to open the phone if you want to access any other application.
Underneath the hood is a surprisingly high capacity 1500mAh battery, which Nokia claims yields up to six hours' talk time and 350 hours on stand-by, and in real conditions we found that's largely what you get. Annoyingly, you can't charge through the USB lead – but even more annoying is the position of the charger connector, which is on the lower right-hand side and makes using the phone while it's charging almost an impossibility.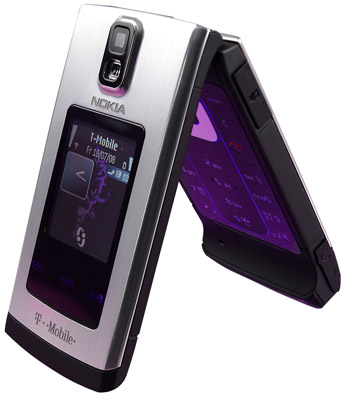 HSDPA 3G support and Bluetooth 2.0
From a technical standpoint, the 6650 has 3.6Mb/s HSDPA 3G support, which is fine for mobile broadband, and Bluetooth 2.0 with A2DP wireless stereo. There's a minute 30MB of internal memory, but a 1GB Micro SD card is provided in the box.
The 6650 also has GPS built in, which is very surprising on a unit of this size and low price. Nokia Maps is installed as standard, but you'll probably want to install Google Maps instead, which is freely available and handy for walking around big-city streets.
The Symbian software is not traumatic to use – although finding things is often a struggle, being incredibly nested and not entirely black and white over what option is considered a tool and what's considered an application. It is, however, responsive and anyone used to T9 won't have a problem sending text messages or email.
Verdict
This is a light phone with most of the features you expect to see on any S60-based device but at a very basic price. The lack of a standard headphone jack is a pain, but not a unique one - and the 6650 does good job of converging a mobile phone and media player on a budget.