Original URL: https://www.theregister.co.uk/2008/10/14/xperia_x1/
November debut for Sony Ericsson Xperia X1 on O2
Deadlines, we've heard of 'em...
Posted in Personal Tech, 14th October 2008 08:02 GMT
Sony Ericsson's first Windows Mobile smartphone, the Xperia X1, will arrive on the O2 network next month.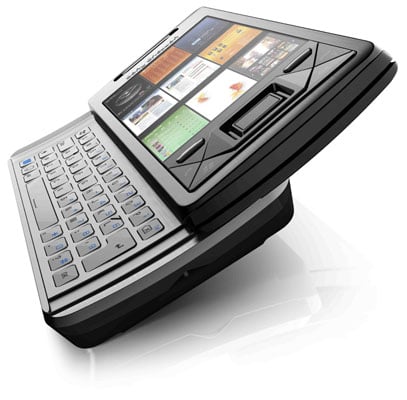 Sony Ericsson's Xperia X1: remember, remember the ??? of November...
Although several availability dates have already been suggested X1, SE said early in early September that the phone would definitely be available on 30 September. But that date's come and gone, and the phone hasn't appeared.
O2 insiders told Register Hardware this week that the phone won't be available until some point next month. One said that the phone may then only be available through the carrier's own High Street stores.
Officially, O2 wouldn't confirm on which day in November its customers will be able to pick up the X1. However, online retailer Expansys listing the phone's release date as 1 November for a whopping unsubsidised price of £585 ($1023/€747).