Original URL: https://www.theregister.co.uk/2008/10/07/dsi_region_lock/
Nintendo to limit DSi games with DVD-style region locks
Bid to stop halt 'underage gamers', apparently
Posted in Personal Tech, 7th October 2008 10:25 GMT
The upcoming DSi handheld games console will be region locked, Nintendo has confirmed.
Despite software on the previous DS console being region-free, Nintendo told website Eurogamer that it decided to tie the DSi's software to specific geographical regions because the console "embeds net communication functionality within itself" and Nintendo intends to "provide net services specifically tailored for each region".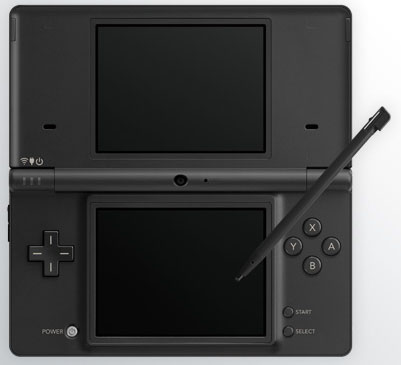 Nintendo's DSi: games will be region-coded
As a result, if a European gamer buys a DSi in the UK, they'll only be able to play software bought within Europe. The same will be true for North America and Japan.
The Japanese videogames giant also said that it intends to build parental controls into the DSi. Because each region has its own age limits set by different, independent bodies, Nintendo said it believes a console region lockdown is necessary.
The DSi is backwardly compatible with software designed for the DS, but it's worth noting that the DSi region-lock won't apply to DS titles.
Nintendo's DSi is expected to be unveiled in the UK next year.