Original URL: https://www.theregister.co.uk/2008/10/06/dell_releases_ubuntu_scc/
Dell UK releases Ubuntu netbook but favours Windows
Get a better deal with the XP version?
Posted in Personal Tech, 6th October 2008 09:31 GMT
Dell UK has introduced the Linux version of its Inspiron Mini 9 netbook, but potential buyers will undoubtedly be annoyed at the lack of configuration options.
Available now, the Linux Mini 9 runs Ubuntu 8.04. It's powered by the obligatory 1.6GHz Intel Atom N270 processor, has 1GB of 533MHz DDR 2 memory, and a 8.9in 1024 x 600 display with a 0.3-megapixel webcam in the bezel.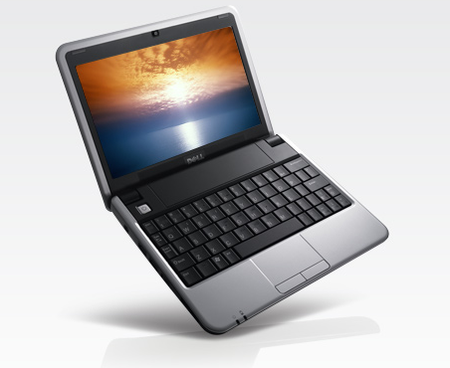 Dell's Mini 9: better value with XP?
The Small, Cheap Computer's storage facility is an 8GB solid-state drive. Dell originally promised to offers the Mini 9 with a choice of SSDs: 4GB, 8GB or 16GB. Right now, however, punters are limited to 8GB for the Linux model - if you want the 16GB version, you have to take XP as your OS. Do so and you get a 1.3Mp webcam too.
The 16GB, XP version of the Mini 9 costs £299, the Linux version £269. Since the two models' other key specs remain the same - both have all the usual ports, 802.11b/g Wi-Fi and Bluetooth - either Dell's SSD suppliers aren't charging much for that extra 8GB, or Microsoft has cut the PC giant a very good XP licensing deal.
It's a pricing strategy that makes it very clear which model Dell wants you to buy. Which you can do here.
Thanks to reader Matt Law for the tip.
Netbooks and Mini-laptops Buyer's Guide