Original URL: https://www.theregister.co.uk/2008/09/25/debian_state_of_nation/
Debian all business with Lenny and Squeeze
From Toy Story to tough times
Posted in Software, 25th September 2008 15:02 GMT
Steve McIntyre knew he faced a huge task when he took on the job of Debian project leader nearly six months ago. But he didn't reckon on the scandal of a major security bug, followed by a massive clear-up operation within a few days of taking over.
As if this wasn't enough McIntyre also faced a backlog of approvals for new Debian developers and the lead up to DebConf8, the annual gathering of Debian developers, in August. And then there were the preparations for the new release of Debian (Lenny) in October and the death threats to female contributors to the Debian project.
"I had a fair idea that it would be a tough job and I suppose I have made life harder for myself by taking on so much," McIntyre told The Register in an interview following Debian's 15th birthday.
"But the role is largely self-defining - you can do as much or as little as you choose. I have got a lot of technical work on Debian of my own and everything piled up around DebConf8 last month."
Debian's position as one of the most important Linux distributions, coupled with a reputation for high quality and reliability, places a huge burden on the volunteer development team and, of course, the project leader. As soon as McIntyre moved into the hot seat, he set about improving communications and promoting better collaboration among the widely spread volunteer community.
Time on your hands?
In addition to the day-to-day problems of running an open source project staffed by volunteers, McIntyre has also had to contend with two unique problems that flow from the current economic downturn. On the one hand organizations want to cut costs and see open source software as a potential solution - resulting in unprecedented demand for open source products. But on the other hand, many volunteer developers are fighting for survival and may find they have less time to spend on building new code.
McIntyre said that, while there was no doubt about the increase in demand for open source, it is too early to tell what effect the bad times will have on development.
"It is amazing how many people want to use open source now - I guess they are fed up with having to cough up for license fees. On the development side we do have people who have been let go around the industry and this will put more pressure on those that are left. We'll have to wait and see what happens."
He went on to say that although most current Debian developers are from the US and Europe he is encouraged by the growing numbers of contributors from Asia and South America. It was the growing number of developers in South America that influenced the decision to hold DebConf8 in Argentina this year. "We move DebConf around every year and this year the growing interest from Brazil, Argentina, Venezuela and Peru meant it was their turn."
The big topic at DebConf8 was the shape of the next "stable" release of Debian - version 5, codenamed Lenny - the first release since April 2007. Originally scheduled for release this month McIntyre now expects Lenny in October.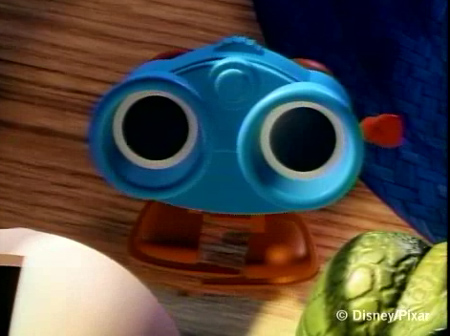 Here comes Lenny: next Debian now due in October
"We are trying to stick to a release schedule of every 18 months or so - but we accept there might be a couple of months slippage. We had some good sessions at DebConf8 looking at what people wanted out of Lenny. And we have a host of projects lined up for the follow on to Lenny, which will be codenamed Squeeze."
Debian releases are named after characters in the animated film Toy Story and go through four phases - experimental, unstable, testing and stable. So the current stable version - Etch - will soon be superseded by Lenny (the binoculars in Tory Story) and Squeeze (the three-eyed green alien) will become the current "testing" version.
McIntyre expects two major issues to surface during the development of Squeeze: more comprehensive language translation and improved archiving. The spread of open source across the world has increased the need to translate Debian documentation and interfaces into many languages - placing an even greater burden on the Debian team. But it also has an up side, according to McIntyre.
"As the number of translations has gone up the existing set up has started to creak. It was fine when we only had around 12 languages - but now we have far more and we have to do something about it. The positive thing is we can potentially get a lot more people involved from the new countries," McIntyre said.
Focus on process
As far as archiving is concerned, McIntyre also recognizes that Debian has become too important not to do it properly.
"We need to track every package we have ever released so we can document a proper audit trail. We need to be able to go back over the releases and see such things as where changes originate and how bugs were resolved. The Snapshot service - which has been an unofficial service - will become official."
Despite the challenges and responsibilities of the job, McIntyre remains passionate about open source and is pleased that the concept is spreading beyond software development.
"I was talking to someone from Spain at DebConf8 and he was saying that teachers there have been bitten by the bug and were asking him how the open source software community can help them use the same approach to build lesson materials that can be shared. We are looking into it," McIntyre said. ®