Original URL: https://www.theregister.co.uk/2008/09/12/rh_bg_netbooks/
Netbooks and Mini-Laptops
They're little and we love 'em. But which ones are best?
Posted in Personal Tech, 12th September 2008 14:57 GMT
Buyer's Guide Since Asus launched the Eee PC 701 in October 2007, many notebook makers have hopped on the Small, Cheap Computer bandwagon, a fair few of them pushing the limits of the format's size and price in the process.
The arrival of Intel's Atom N270 processor in June this year kickstarted this profusion of SCCs, and it remains the CPU on which most of them are based. But whatever processor a manufacturer has picked, there's much commonality among SCCs. Memory card slot, two to three USB 2.0 ports, 10/100Mb/s Ethernet, webcam, VGA and 802.11b/g Wi-Fi - these are standard on all SCCs.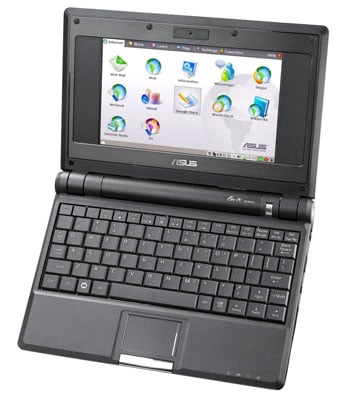 Asus' Eee PC 701: the original
The most common screen size is 8.9in, and while there are bigger, 10.2in models out there, they all have the same 1024 x 600 resolution as the smaller models. For us, the extra inch makes no appreciable difference to legibility, but it does mean the laptop is physically bigger.
Hard drives can expand waistlines too, and we'd argue that the solid-state drive is what the SCC is all about: capacity enough for the OS and a sub-set of your data, with the resilience you want from a throw-around machine. That said, there's no arguing that a hard drive will give you a true laptop-like storage capacity.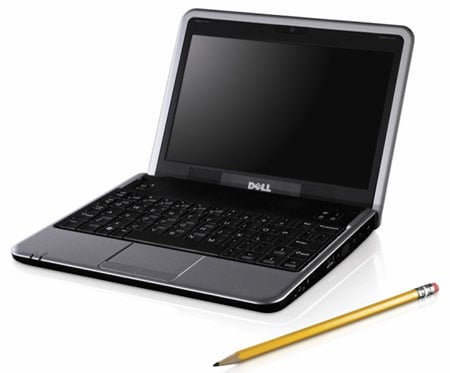 Dell's Mini 9: the most eagerly awaited SCC?
Almost all SCC suppliers offer a choice of Linux or Windows XP. The Microsoft OS has the advantage of familiarity, and some hardware won't hook up to Linux SCCs as easily as it will to an XP machine, at least not without some under-the-hood knowledge of the operating system. But the open source OS makes for cheaper machines, and since the SCC is designed for simplicity, their basic, kid-friendly UIs are sufficient for all but the most demanding user.
So here, then, is Register Hardware's guide to the current crop of netbooks...
Acer Aspire One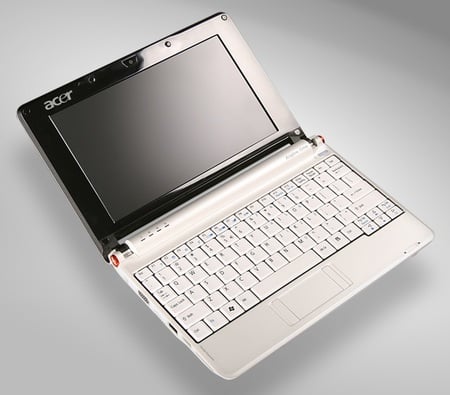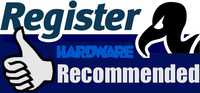 The AA1, as it's fondly called, remains one of the best SCCs, for a number of reasons: it's cheap, it looks great, it's easy to carry and it has a fine keyboard. The 8.9in screen is bright and glossy.
Acer has the all the OS and storage choices covered. As you'd expect, the SSD versions - the A110s - have a lower capacity than the HDD models - the A150s. The Linux models are cheaper than those with XP. Indeed, PCWorld, Dixons Online and Currys have the most basic, 8GB SSD model at a mere £199.
The AA1's implementation of Linux handles all the basics, but installing alternative apps can be tricky - see Ten Tweaks for a new Aspire One - which is an issue because Skype isn't pre-loaded. Nor is 3G modem support, though Acer promises this is coming. In the meantime, certain modems can be made to work with some extra software and some tinkering. There is an interior slot for a 3G card, but Acer has yet to say whether it will make this a user-installable part - or when it might be made available.
There's no Bluetooth, and the AA1's battery life isn't the best of the bunch, but it's only just below par. The laptop's performance is good, though.
Reg Pick of the Range Aspire One A110AB 8GB Linux Edition
More Info Acer's Aspire One site
Elonex One/One-T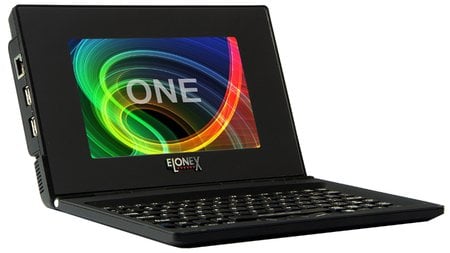 A left-field entry, the Elonex machine is way cheaper than most - the One is £99, the One+ £119 - but it has a lower spec and, crucially, is based on an obscure Chinese processor that's not compatible with most PCs. That's no problem if you stick to the basics - email, web browsing, document viewing - but if you want to install extra apps and like the idea of the broader software support Windows and Linux offer, this won't be a machine for you.
The One comes with just 1GB of storage and 128MB of memory. The One+ ups the Ram to 256MB, the storage to 2GB and adds Bluetooth. Both have a removable keyboard - the processor and other internals are behind the screen, giving the laptop a slightly top-heavy look. The screen is 7in in size, 800 x 480 in resolution.
The One-T and One-T+ have the same specs as the One and One+ - the difference is a big, more traditional laptop-like look, and costs £129.
Reg Pick of the Range One-T+
More Info Elonex's One site
Elonex Webbook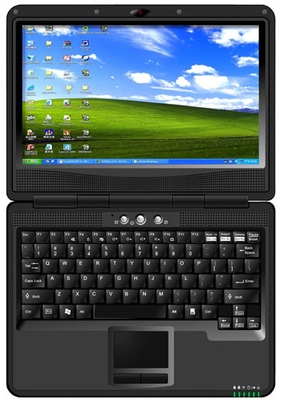 Completely different from the One, the Webbook has a 10.2in screen and a VIA C7-M processor that's compatible with Intel's CPUs. It comes with Windows XP - there's no Linux option - an 80GB hard drive, but only has 512MB of memory.
At 1.3kg it's not light, but the Webbook certainly gives you access to all that Windows software and add-on hardware. While, the 1.6GHz C7-M processor is faster than Intel's 900MHz Celeron, it runs much hotter, making for almost constantly whirring, noisy fans.
Currently only available from Carphone Warehouse online, the Webbook can be bought on its own for £274, of for free if you're willing to take out a £25-a-month, two-year duration Orange data airtime contract - the modem comes bundled for free.
More Info The Elonex Webbook at Carphone Warehouse
Fujitsu Siemens Amilo Mini UI 3520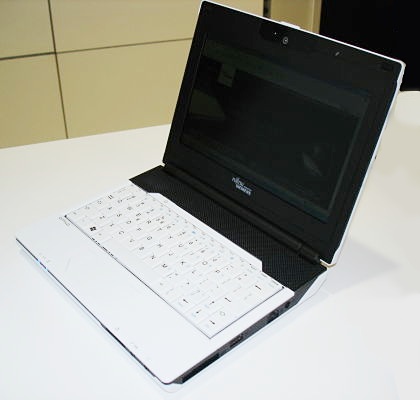 Fujitsu-Siemens' rather sober entry into the mini-laptop market follows the SCC standard for much of its spec. It's USP is the inclusion of an ExpressCard 34 slot - it only has two USB ports, to make room - so it'll be immediately of interest to anyone who's got any of these cards in their current laptop.
We suspect not many have, leaving Fujistu-Siemens trading on its name, the angular solidity of the Amilo's design and the fact that it comes with a set of coloured plastic plates that fit onto the lid for variety. Like the ExpressCard slot, this features seems added for the sake of differentiating the Amilo from all the other SCCs.
On the plus side, the keyboard's not bad - at least not on the pre-production model we saw - and FS will offer the machine with a choice of hard drive capacities, from 60GB to 120GB. Alas, it's only offering the machine with XP.
Reg Pick of the Range Amilo Mini UI 3520 60GB
More Info Fujitsu Siemens' Amilo Mini page
Maplin Minibook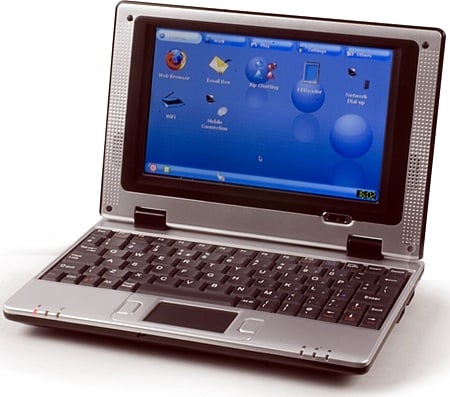 Like the Elonex One and One-T, the Maplin is dirt cheap - £170 - and has the advantage of being available on the High Street. But it too isn't x86 compatible, so you'll be limited to software developed for its MIPS-compatble Chinese processor. What's 'MIPS compatible'? Exactly.
The screen's a seven-incher, and there's 128MB of memory on board - enough for its version of Linux. There's only 2GB of storage, however, but as per usual there's an SD card slot for more.
Given the price, the spec, the lack of extra software to download, why buy this and not the Eee PC 701?
More Info Maplin's Minibook page
Asus Eee PC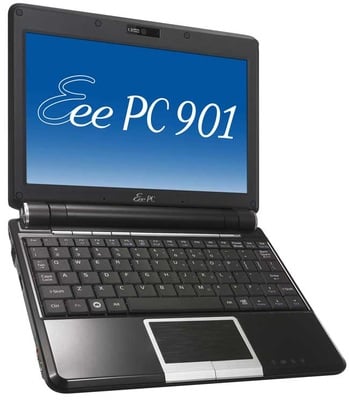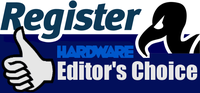 The original Small, Cheap Computer, Asus' Eee PC 701 is still available and remarkably cheap - it's down to £179. Its 7in, 800 x 480 screen is arguably too small for most adults, but it still makes a fine machine for kids. For bigger screens, seek out the 9xx series, which have 8.9in displays, and the 1xxx range, which have 10in displays. The latter are larger, but they have the same resolution as the 8.9in displays, so there's little benefit.
The 701 and 900s have Celeron processors - the remaining Eees have Atoms. Atoms are certainly better, and the Atom-based Eees also have bigger batteries than most SCCs, which makes them the natural choice for folk likely to be away from the mains. Asus also lets you choose from a set of CPU speeds - 800MHz, 1.6GHz and 1.8GHz - so you can better balance battery life with the performance you need. The Atom-based Eees also come with 802.11n Wi-Fi.
Again, Asus offers a choice of Linux and XP. And the Eees remain among the most accessible SCCs from a hardware perspective, with memory upgrades a doddle thanks to a hatch on the base.
Downsides? The design's not sexy. The keyboards on all but the 10in models are small, cramped and among the poorest you can get on an SCC.
But with their superior battery life, relatively unrestricted implementation of Linux, the Eees remain at the top of of the SCC tree. After a hard drive? Look for the 1000H or 904HD.
Reg Pick of the Range Eee PC 901 20GB Linux Edition
More Info Asus' Eee PC site
Interlude: Psion Netbook/Series 7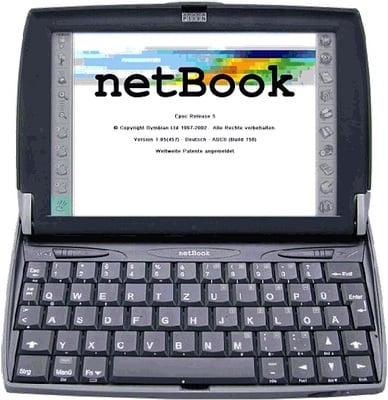 Let's pause for a moment and turn away from today's netbooks, and acknowledge the debt all these machines owe to the original mini laptop, Psion's Series 7.
Based on a 133MHz ARM processor, it had a 7.7in, 640 x 480, 256-colour display. It only had 16MB of memory, but its EPOC operating system - the OS that went on to become Symbian and power a million smartphones - was compact enough to cope well with what would today be considered ludicrously limited resources.
Then again, its battery life of between eight and ten hours puts many a modern SCC to shame. Most can manage a couple of hours or so, and some can touch four hours, but none comes anywhere near matching the Series 7's runtime.
Small it may have been - 23 x 17.8 x 3.4cm and 1.15kg - but it wasn't cheap. When launched in 1999, the Series 7 would have set you back £700.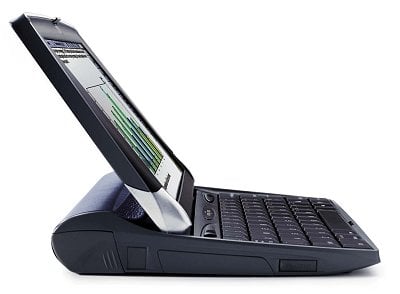 There was no USB portage, but at least the 7 provided a CompactFlash memory card slot and a PC Card slot for extra peripherals, such as an analogue modem.
Psion soon offered a more powerful version of the Series 7 called 'The NetBook', beating Intel to the title by a good few years. Crucially, the NetBook had a better PC Card slot, allowing it to take Ethernet cards and, later, Wi-Fi adaptors.
Right, back the today's netbooks...
MSI Wind/Advent 4211/Medion Akoya Mini E1210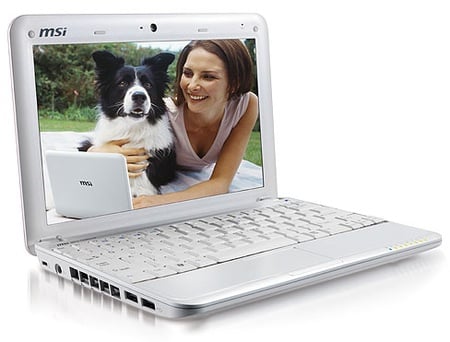 MSI paved the way for 10in SCCs with its Atom-powered Wind, since rebadged by the UK's PCWorld as the Advent, by Medion as the Akoya E1210 and by LG as the upcoming X1100.
Linux versions have been a long-time coming - MSI is now offering a model with SuSE Linux on board - and there's no SSD version. MSI also offers a version with an 8.9in screen, but it uses the standard 10in chassis, so it's still one of the biggest SCCs - and the heaviest, thanks to the size and the HDD.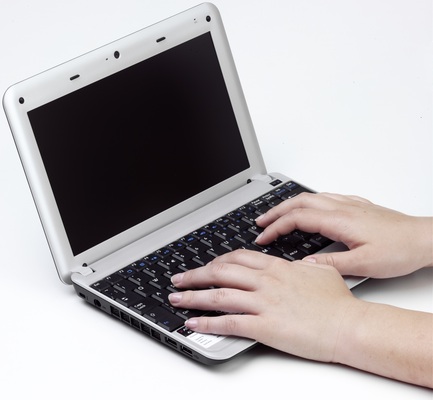 On the plus side, the Wind comes with Bluetooth - though some variants don't; many don't offer the Linux option, either - and it has an eminently usable keyboard.
Reg Pick of the Range MSI Wind U100 120GB HDD, Windows XP
More Info MSI's Wind page
PCWorld's Advent 4211 page
Medion's Akoya Mini E1210 page
Dell Inspiron Mini 9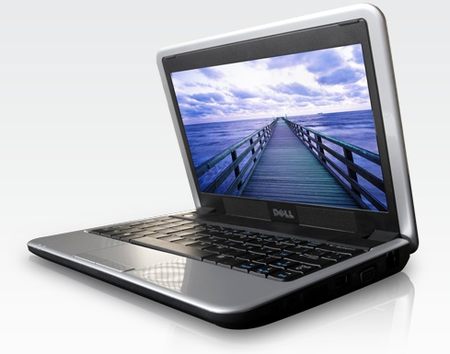 This is the SCC so many buyer have been waiting for - and they still are, in the case of the Linux version, which is expected to arrive in the coming weeks. You can have the XP version now.
The Dell proved not to be as cheap as the rumour-mill had suggested, there's no hard drive option and it has an idiosyncratic function-key free keyboard, but on the plus side the Mini 9 ticks all the right SCC specification boxes and is the easiest machine for hardware hackers to get into.
And there's no fan on board, so it'll always be quiet. Though since other Atom-based SCCs have fans, it'll likely get hot in extended use.
The Linux version will offer the customary simplified UI, but underneath sits Ubuntu, one of the most popular Linux distros, and so the 9's likely to be better served for software and add-on hardware than less well-known Linux variants like the Eee's Xandros and Aspire One's Linpus.
Reg Pick of the Range Mini 9 with Windows XP and 16GB SSD
More Info The Mini 9 on Dell's site
HP Compaq 2133 Mini-Note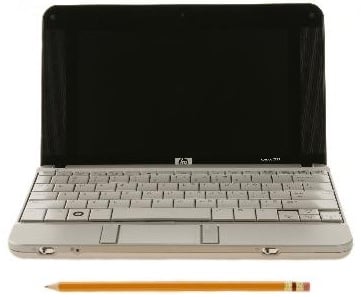 HP's 2133 is a small computer but it's not so cheap, partly because HP put Windows Vista on it. That means it also has oodles of memory, but that's because Vista needs 2GB - Linux SCCs will happily run in 512MB generally as smoothly as XP in a gigabyte and Vista in 2GB, so don't assume more memory is necessarily more desirable - it all depends on the OS.
The good news is that SuSE Linux is now an option, offered on a machine with 1GB of memory and a 120GB hard drive. You can spec the 2133 up with a 160GB hard drive, and with Bluetooth 2.0.
Back to the hardware: the screen is the star here. It's 8.9in but has a 1280 x 768 resolution. That said, for some folk it's too high, forcing you to squint - fortunately HP appears to offer an optional 8.9in, 1024 x 600 display. The HP is also one of the few SCCs based on VIA's 1.2GHz C7-M processor. That's about equivalent to Intel's 900MHz Celeron M, in turn only a little less speedy than the 1.6GHz Atom. Like memory, not all CPU speeds are equal.
Nor is SCC pricing: HP's pitching the 2133 as a premium product, and wants £360 for the basic model, rising to £430 if you want Vista instead of Linux.
Reg Pick of the Range HP Compaq 2133 Mini-Note PC KX872AA Linux, 120GB HDD
More Info HP's 2133 Page
The Pick of the Crop
With such commonality of specification, there's really very little to differentiate one netbook from another beyond looks - and they're entirely subjective. But, neck on the line, here are our picks.
We love the Acer Aspire One, especially its keyboard, but then we're writers and that's particularly important to us. It looks great, but it's hard to upgrade and its Linux isn't as accessible as some. There's no 3G support out of the box, and the battery life's not great.
So while these machines get Recommended awards, the Editor's Choice has to go to the Asus Eee PC 901. While it's keyboard may be a little too pokey, its battery life is head and shoulders above the rest, making it, for now, one of the best mini laptops for mobility.
Coming Soon...
We've looked at today's SCCs - and a blast from the past - but plenty more are on their way during the coming months. Toshiba is rumoured to be hawking an own-brand SCC, the NB105, around schools, and Samsung has already launched a netbook in its native Korea - it's hard to imagine it not bringing the machine to the West, despite the lack of success its Q1 series of UMPCs had here.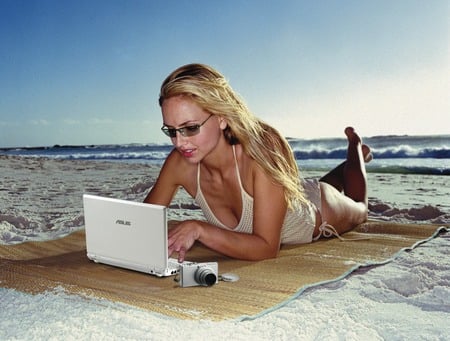 Asus Eee PC and friend: plenty more small, cheap computer choices to come
Lenovo is certainly readying its 8.9in IdeaPad S9 and the 10in IdeaPad S10, both known to be XP-only offerings with an emphasis on HDD storage, although the S9 will have an SDD option. LG has the X1110 coming next month, but it appears to be another rebadged - and slightly redesigned - MSI Wind. To that list we can add lesser names like Commodore and ECS. There will undoubtedly be many others.
Full SCC Specifications
Updated: 21 October 2008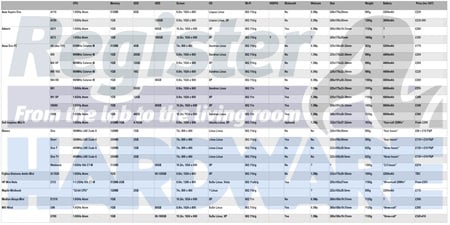 Click for full-size table (PDF)