Original URL: https://www.theregister.co.uk/2008/09/10/motorola_yoof/
Motorola gets down with the kids
Discovers yoofs like to watch TV
Posted in Networks, 10th September 2008 11:37 GMT
Motorola has published the results of its study into what today's 16 to 27-year-olds want from technology, which discovered that - surprise, surprise - most demand more telly.
The study questioned 1200 'millennials' - as it repeatedly put it - in Europe and the Middle East and who mostly want to watch more TV: 81 per cent would like to take video from their DVRs onto a portable player, while more than 60 per cent demonstrated their attention span by expressing interest in three-minute versions of half-hour shows - for the millennial in a rush.
Almost 80 per cent would like to be able to rewind a TV show they've joined halfway through, and 66 per cent would like to be able to pause a show and continue watching elsewhere in the house. This would be on another TV obviously - the study being published by Motorola the consumer electronics manufacturer, not the soon-to-be-sliced-off Motorola Phones.
This report follows on from a similar one in the US last year, which found much the same thing, though 86 per cent were interested in multi-room viewing. Perhaps Americans have more rooms, or more TVs. However, a similar proportion, 46 per cent, have HDTV.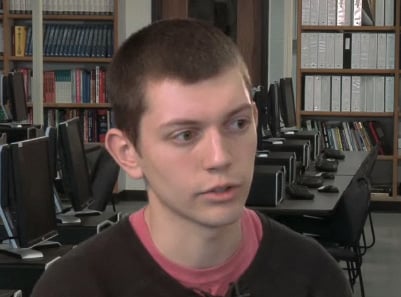 "My parents grew up without technology, so aren't very familiar with it" - Of course, nothing was invented before 1990
Regarding old timers, the study discovered that almost 30 per cent of young 'uns are dictating what kind of broadband their parents buy, with another 30 per cent exerting "significant influence" on the choice of provider, even if they're no longer living at home.
All of these insights are to remind us that Motorola isn't just a mobe outfit. This will be important when the company splits next year, and the it has provided an array of video clips to show how it's "accelerating the delivery of personal media experiences", but it's much easier to canvas opinions than to turn them into products. ®