Original URL: https://www.theregister.co.uk/2008/09/09/hp_battery_life_full_day/
HP clocks up 24-hour laptop battery life
Five hours more than Dell
Posted in Personal Tech, 9th September 2008 09:26 GMT
HP has beaten Dell - in the laptop battery longevity hype stakes, that is. It's produced a notebook with a full-day runtime, it claims - five hours longer than Dell's most recent battery life boast.
Register Hardware readers will not be surprised to learn there's a catch. Several catches, in point of fact.
First, you need to add an optional-extra secondary battery to the EliteBook 6930p to come within striking range of the claimed duration.
Punters will also need to make sure their 6930p uses not only one of Intel's new 80GB solid-state drives but also an "HP Illumi-Lite LED display". They'll have to run Windows XP - not Vista, you'll note; so much for the latest technology.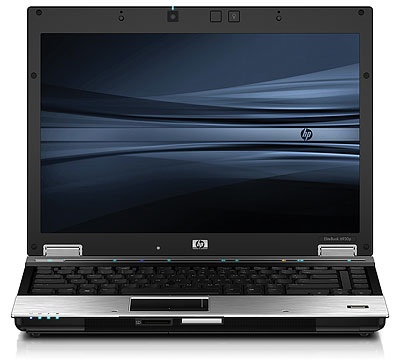 HP's EliteBook 6930p: all day runtime?
They'll also have to install new Intel graphics drivers - which presumably is pre-set to reduce the backlight and to perform other power-saving integrated GPU tweaks - and a new Bios from HP.
Do all that, and you might get you 24 hours of battery life. But not yet - HP's miracle screen, which "boosts battery run time by up to 4 hours compared to traditional LCD displays", won't be available as a system-configuration option until October.
HP also noted that "battery life will vary depending on the product model, configuration, loaded applications, features, and power management settings", so it's entirely possible you have to max out the laptop's power-conservation settings and turn the display down to its minimum brightness level to get the claimed runtime.
HP - as per all other laptop makers with the exception of Dell - didn't say how it had tested its machine to get the claimed battery life.
When Dell unveiled its 19-hour laptop - again, that's with an extra battery on board - it said it used the MobileMark benchmark to come up with that figure.
HP didn't say how much the suitably specced EliteBook will cost, but given the price of the Intel SSD, it's likely to be at least $600 on top of any given currently available 6930p HDD configuration.
Laptop reviews
Alienware Area-51 m15x gaming laptop
Lenovo ThinkPad X300 sub-notebook
Toshiba Portégé R500 slimline laptop
Apple MacBook Air