Original URL: https://www.theregister.co.uk/2008/08/14/samsung_e200/
Samsung builds phone from corn
A-maize-ing
Posted in Personal Tech, 14th August 2008 11:57 GMT
A mobile phone with a case made entirely from an eco-friendly material has been unveiled by Samsung.
The case wrapping Samsung's E200 is constructed entirely from what the manufacturer calls "bio-plastic," which it's previously claimed is more environmentally friendly because it's naturally extracted from corn rather than hydrocarbons.
Samsung claimed that two tons of CO2 emissions are saved each time one ton of E200 cases are produced from bio-plastic rather than oil-based plastic.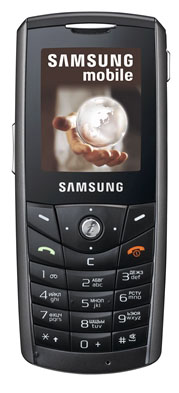 Samsung's E200 has an eco-friendly case
The E200 brings Samsung's eco-friendly phone total to three handsets, with the W510 and F268 having been announced earlier this year. However, the E200's entire case is made from this tree hugging material, whereas the W510's and F268's cases were only partly constructed from the bio-plastic.
Samsung's latest handset, and its charger, is also free from harmful bromine-infused flame retardants.
The electronics firm isn't the first to go down the green-phone path. The faceplate of Nokia's 3110 Evolve handset – a review of which is available here - is made from 50 per cent recycled materials.
The E200 sports tri-band GSM/GPRS/Edge connectivity, a 1.3-megapixel camera and a slot for Micro SD cards.
The E200's release date and price have yet to be announced.