Original URL: https://www.theregister.co.uk/2008/08/08/review_tomtom_go_530_traffic_satnav/
TomTom GO 530 Traffic
Already tip-top TomTom gets tweaked
Posted in Science, 8th August 2008 09:35 GMT
Review Bearing a close resemblance to the 520, the GO 530 is the entry-level unit in the new TomTom 30 range, which has now replaced the well regarded and popular 20 series.
Retaining the trademark TomTom curved, slightly rubberised casing, excellent build quality and 4.3in screen, the GO 530 is a classic case of if it ain't broke, don't fix it. The weight stays the same as the 520 as well at 223g.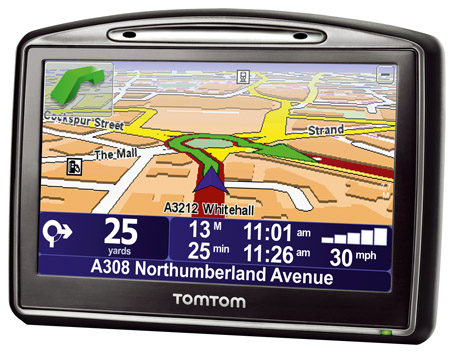 TomTom GO 530: same robust build as the earlier 520
In the box with the base unit you get a handy USB desktop stand to keep the unit charged, a TMC aerial, a car charger and a fine windscreen mount. This latter deserves further mention, as although it looks a bit cheap it is not only very compact - so easy to stuff into any glove box - but it also has an excellent ball mount that allows you to adjust the angle. It's actually the best screen mount we have come across.
With maps carried over from the 520 and very similar if not identical hardware, you could be forgiven for asking just how "new" the 530 actually is.
Well, the first new big idea is something called IQ Routes, which calculates the fastest route based on historic real world traffic speeds, time of day, day of week and so forth rather than the usual blunt instrument shortest/fastest/most efficient choices. On balance, we'd say this actually works.
We took our test unit out and about in west Manchester, a part of the world we know well, and we were pleasantly surprised by the 530's ability to pick routes we had never previously considered - or that previous sat-navs had never suggested - but that always seemed to get us to our destination just a shade faster than we reckoned our usual route would have done.
The second big idea is Advance Lane Guidance. This presents upcoming motorway junctions as a 3D graphic showing you exactly what lane you should be in and which big blue or green sign you should be following. Now, we would argue that anyone who actually needs instructions this simple in order to get in the correct lane should probably have their licence taken away, as they are clearly too stupid to be allowed to breath or reproduce let alone drive a motor vehicle on a multi-lane road, but nevertheless it does make complex M-Way junctions just that bit easier to navigate for the hard of thinking - plus it's nice to look at.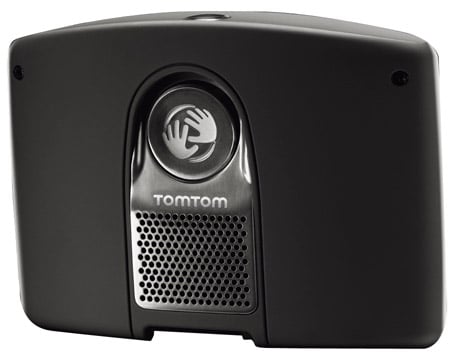 Would benefit from a little more volume
Worth mentioning, though, that the system did not kick in when we drove through the M60/M62 interchange, which is one of those pesky junctions where staying in the left hand lane will actually take you off the road you are on without any lane changes actually being made - exactly the sort of situation we assume the system was designed to overcome.
The maps themselves are typical TomTom fare, and though they look a bit old fashioned and simplistic when compared with the flash 3D affairs on the Mio C620, they nevertheless do the job.
You get a choice of one male and one female voice, and though the voice prompts are clear, timely and concise, the insistence on giving out three and four digit road numbers as numbers rather than digits - "a five thousand and twelve" rather than "a-five-oh-one-two" - started to grate after a while.
Speaker quality was excellent too, though on occasions we could have done with more volume, especially when using the unit for hands-free mobile phone calls. The incoming call was always quite a bit quieter than the system voice prompts.
On screen navigation is up to TomTom's usual high quality, the screen never being overburdened with information, but still telling you all you need to know. Points of interest coverage is comprehensive and naturally includes all Gordon Brown's ATMs safety cameras. A handy feature is the Quick Menu option to put selected short cut buttons on the screen, such as one to add your current location directly to a favourites list or fire up the voice recognition function.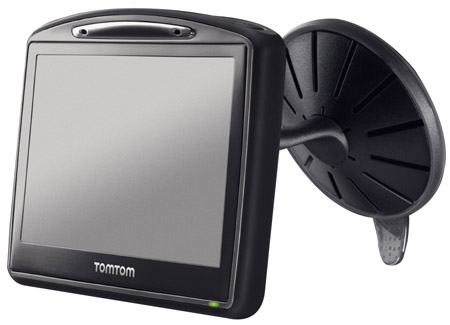 The windscreen cradle is compact and has an excellent ball mount
Incidentally, the voice activated destination selection works surprisingly well so long as you speak clearly.
The 530 is not without the odd niggle. The first is that you can't delete selected entries from the list of previous destinations, thereby leaving the ones you are likely to use again on the list and removing those you are not.
The second is the over-sensitivity of the day/night sensor. Drive down a road with plenty of overhanging trees and the screen swaps back and forth between the two colour settings with distracting frequency.
For storage of music and the like the 530 comes with 1GB of on-board flash memory, though only about ⅔ of that is free after the system takes its dues. An SD card slot allows you to expand on that and though TomTom's literature is silent on the subject it appears to be SDHC compatible, a 4GB SDHC card in the 530 showing up just fine on our PC desktop.
The 530 comes loaded with UK & Eire maps as well as all the usual TomTom bells and whistles including Bluetooth, TomTom Map Share, an FM transmitter and 3.5mm audio out jack so you can pipe the 530's audio via your car stereo and, in "Traffic" guise, RDS-TMC live traffic information. It will even read out your incoming texts if paired up to your phone.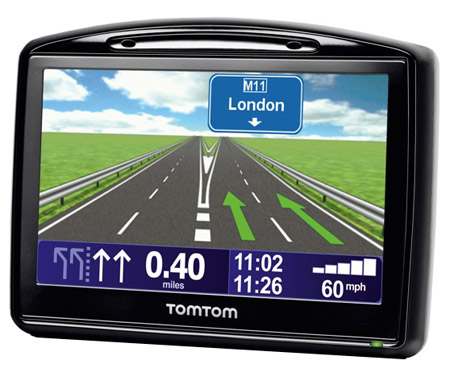 The day/night sensor is a little over-sensitive
TomTom claim five hours of continuous use if you find yourselves without you car charger, but that is either a typo or they are assuming you will set the device to switch the screen off between directions - the best we managed was about two hours thirty. On the upside, the QuickGPSfix system never took more than a few seconds to lock onto a satellite signal.
One final note. At the time of writing you can get the still perfectly usable GO 520 Traffic for around the £180 mark, a good £70 less than the best price we found the 530 for and a whole £100 less than TomTom want.
Verdict
The GO 530 is a fine update of the GO 520 rather than a new product per se, but is nevertheless an efficient, reliable and clever navigation device. Not cheap, but the quality build, USB desk stand and excellent screen mount go some way to justifying the premium price.