Original URL: https://www.theregister.co.uk/2008/08/01/review_sony_ericsson_w350i/
Sony Ericsson W350i entry-level Walkman phone
Retro-flip design and quality music player hits the right notes
Posted in Personal Tech, 1st August 2008 10:06 GMT
Review Checking into the Walkman phone range with a sub-£80 pre-pay price tag, the W350i's appeal is built around its key music player features, a touch of slimline chic, and just enough eye-catching style.
At 11mm thin and weighing 75g, it's easy on the pocket as well as the eye, while the design reintroduces a retro-style flip numberpad cover that was first popular on Ericsson phones a decade ago. Added to this are rounded front-of-flip Walkman buttons that give the W350i something of a standalone music player look.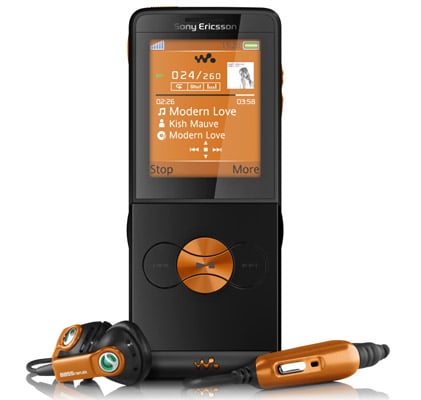 W350i: not a phone that's big on must-have features
Besides the music, though, it's not a phone that's big on must-have tech features. There's no 3G, let alone Wi-Fi, while the basic, entry-level 1.3-megapixel camera with no video recording facility, highlights the no-frills approach to non-Walkman gadgetry.
Still, Sony Ericsson's basic check-list of features supplied with this (and most all of its phones) is pretty decent for the cash – alongside the music player there's an FM radio, video player, web browser, RSS feed support, email option and a variety of regular organiser features and applications.
Its skinny bodywork may echo the slim and modish W890i, but the materials used on the W350i are definitely more high-street than high-end. The shell has a tactile rubberised-feel which looks good, but the flip is made from flimsy, plastic, as is the back cover.
Though it's sturdy enough in situ, the back cover has to be removed if you want to swap the Memory Stick Micro (M2) card or the SIM, so you'd hope it would be able to withstand plenty of fingernail clawing and unclipping. The front flip though is remarkably bendy, and while it's easily detachable (and is presumably replaceable), it's not the most robust cover you could want – we'll be interested to see how it fares with plenty of in-pocket battering.
The forward, rewind, pause/play and scrolling up/down music player buttons on the flip have an attractive rounded design, accented by some striking colour schemes – orange or purple on black, silver on light blue or graphite on white versions of the W350i are available.

The shell has a tactile, rubber-feel, but the flip is made from flimsy, plastic
A small slider lock on the top of the phone can be used to prevent accidental pocket tune-playing (as the phone is ordinarily cued up ready for Walkman action in flip-closed mode). A Walkman button on the side is used for firing up the player in open mode, or toggling back to the music selection menu when closed.
By contrast to the lightweight flip, the W350i's large numberpad beneath is firm, and responsive to the touch – its curved, glossy key design is functional rather than tricksy, and no doubt devised for speed texters.
The phone uses an older version of Sony Ericsson's Walkman phone user interface rather than that used on most recent models. Arranged around a familiar central navigation D-pad, which can be programmed for feature shortcuts, there are a pair of softkeys plus back and clear buttons - but no conventional call and end keys. Getting around the menus is pretty intuitive, though, with the standard type of Sony Ericsson icon-based grid set-up, plus straightforward sub menu tabs and lists of options.
A lower-range 176 x 220 pixel, 1.9in, 262K-colour display is adequate but not as detailed as other mid-priced models. Consequently, onscreen imaging, video playback and browsing are so-so rather than particularly impressive.
It's an interesting touch to have the Walkman player showing the current track as the default display when the flip's closed, but it emphasises this phone's music emphasis. Again, the Walkman software isn't the very latest you'll see on Sony Ericsson's recent models, but the user interface works along similar lines with a consistent, stylish look and feel. The Walkman player external controls work nice and crisply, enabling you to select tracks, skimming through lists and category sub menus as required, all without lowering the flip.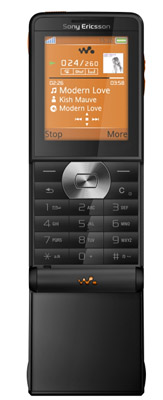 The 176 x 220 pixel, 1.9in display is adequate
There are fewer track categories on this model than on up-range Walkman phones; you get the basic Artists, Albums, Tracks and Playlists options, plus a link to Sony Ericsson's Play Now content site - just in case you fancy downloading paid-for tunes at the sedate GPRS or EDGE data rates this phone allows.
A 512MB M2 card is supplied in-box – essential, as the phone's internal storage is a paltry 14MB. Larger capacity cards (up to 2GB) are supported too, with the card slot accessible under that bendy back panel. You can swap tracks across from a PC using Sony Ericsson's supplied Media Manager software and USB cable, or simply drag and drop files, or Bluetooth them over.
Sony Ericsson hasn't compromised on the music performance – the Walkman player is capable of producing impressive sound quality, with plenty of detail and subtlety. Bass frequencies are presented very well too.
The earphones supplied with the W350i are better quality than average for a mobile, reproducing lower frequencies pretty well. Of course, better quality headphones will make a significant improvement to sound quality, and we'd always recommend trying your own upmarket ear-gear whenever you can.
As standard with Walkman mobiles, the earphones are a two-piece set, with a 3.5mm headphone connector socket mid-way, so you can add your own. One niggle – once again - is Sony Ericsson's positioning of its proprietary headphones/charger/USB connector socket, on the side rather than the top or bottom. As we've said before, the bulky connector is more easily snagged in pockets with this layout.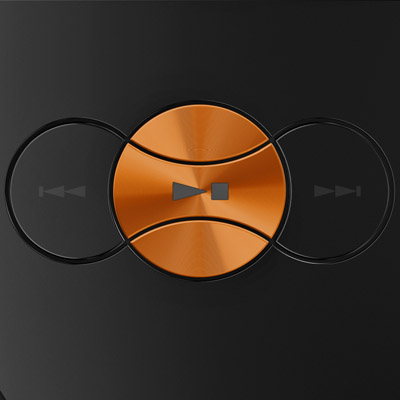 The music player buttons on the flip have an attractive rounded design
Your sideloaded tracks can be complemented by free music too, courtesy of the easy to use onboard FM radio. You need to have the adapter part of the headphone lead plugged in to receive it, though, like the music player, you can play it through the loudspeaker - if you can put up with the tinny, bass free sound. Stereo Bluetooth, for wireless headphones or speakers, is part of the spec too.
Sony Ericsson's excellent TrackID song identification software is supplied, and with a further nod to musicality, there's the regulation Music Mate piano and guitar chord instructor Java app nestled in the apps folder.
We should mention the camera. It's a basic 1.3-megapixel snapper – the lowest resolution you'll see on any new cameraphone in the UK (all but the most entry level are 2-megapixels and over). There's no flash and limited functionality and controls; some younger users may also be put off by not being able to shoot video with the camera (though you can watch video clips sent, downloaded or copied to the phone).
If you're after good printable results, this isn't the phone for you. Blown up images are poor with little detail, and colour rendition and exposure aren't great. The camera will do picture messaging fine, however, if you're looking just for a simple fun snapper. Sony Ericsson also includes its standard facility to upload images to a Blogger account, or send images by email.
An Access NetFront browser is included, with a Google search option on the opening screen, though the browsing experience is limited. The default setting, with a Smart-Fit option, adapts full web pages for the W350i's small mobile screen, but while you can switch to full webpage view, the phone is slow to download pages, and struggles to render some sites effectively. You can also set the phone to receive RSS feeds, which is a handy alternative to using the browser to view regularly visited sites.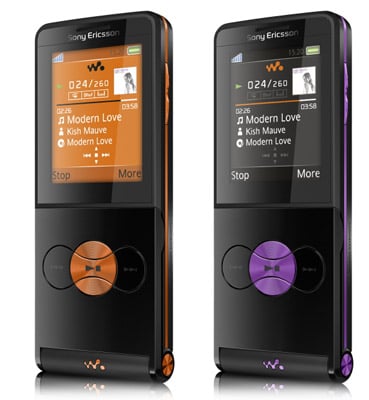 There's no 3G, let alone Wi-Fi
Although the higher-end functionality is spartan, Sony Ericsson does include its usual set of organiser tools –calendar, tasks, notes, timer, stopwatch, alarms, calculator and code memo function – plus a convertor app, a voice recorder, and three games.
We couldn't fault the voice call performance on this phone – all seemed perfectly fine when making and taking calls. There's no need to fear flip problems with calls, either, as the mic is on the main phone body. We also quite liked that old school way of using the flip to take and end calls… Battery life is reasonable; Sony Ericsson estimates that between charges this tri-band GPRS EDGE phone can clock up to 7 hours talktime or 300 hours of standby time. Alternatively, you can get up to 15 hours of music playing.
Verdict
The Sony Ericsson W350i follows a similar budget music mobile formula to the recent W380i, by playing to its Walkman strengths, while adding a bit of eye-catching cosmetics and a touch of novelty value. Selling for under £80 in pre-pay deals, it's squarely targeted at would-be Walkman phone buyers on a limited budget. There are obvious compromises on build quality and features, such as the flimsy flip, lower res screen and poor camera. But if you're willing to accept this, you get a very decent music player in an attractive slimline package that manages to line up most of the basics in the right place.