Original URL: https://www.theregister.co.uk/2008/07/29/pentax_e60_m60/
Pentax's identical digital duo
Two compact shooters, two model numbers, but somehow one camera
Posted in Personal Tech, 29th July 2008 14:28 GMT
Pentax has been relatively quiet of late, but the manufacturer's sneaked back onto the scene with two compact cameras so similar that not even a strip of 35mm film separates their differences.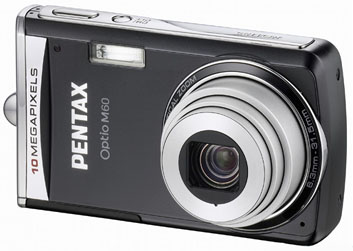 Pentax's M60 has 10Mp and a 5x optical zoom
On megapixels, the new E60 has the edge over its rival M60 because whereas the M60 has a paltry 10-megapixels, the E60 has a massive 10.1-megapixels. But if the quality of a compact's zoom is what makes you buy a camera, then the M60 will likely be your choice because it has a 5x optical zoom, whereas the E60 only has a 3x optical zoom.
Both cameras have decent sized LCD displays, with Pentax having awarded the E60 a 2.4in screen and the M60 2.5in display.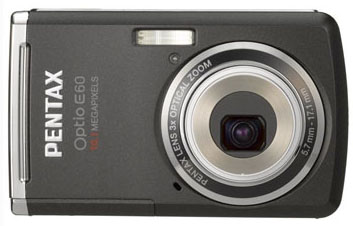 The E60 has 10.1Mp and a 3x optical zoom
Shake reduction features on both models of shooter to ensure blur-free images and although each includes face detection, the M60 is able to simultaneously pick out up to 32 faces. Perhaps the E60 only recognises 31 faces?
The M60 also has the benefit of smile and blink detection, whilst the highest ISO sensitivity available on either shooter is 6400.
Pentax's M60 will be available in August for around £90 (€130/$260). A release date or price for the E60 hasn't been unveiled, but we're guessing neither will be too dissimilar from the M60's.