Original URL: https://www.theregister.co.uk/2008/07/29/panasonic_mirror/
Panasonic's chameleon skin talker
Phone's surface changes colour according to viewing angle
Posted in Personal Tech, 29th July 2008 10:07 GMT
There are two sides to every story, so goes the saying. But Panasonic has developed a phone that'll always give you a different response, depending on which side you look at it from.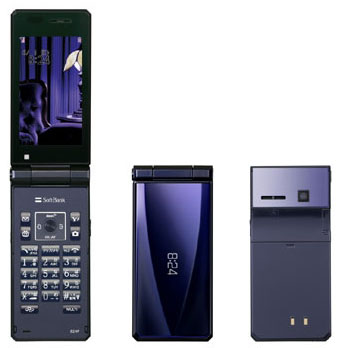 Panasonic's Mirror phone changes colours
Technical details for the Mirror II 824P are somewhat sketchy, but it's said that the clamshell phone's outer surface changes between five different colours depending on which angle you look at it from.
For example, look straight down at the phone, as in the above picture, and the talker's surface is purple. But look at it from the right-hand side and the surface could be, say, red.
Flip the phone open and you'll be treated to a 3in QVGA LCD screen that displays images snapped on the phone's rear-mounted two-megapixel camera. The camera also features a shake-reduction function, so your snaps should be free of any blur. The phone supports both Micro SD and SDHC memory cards.
HSDPA 3G connections are possible with the Mirror phone.
Panasonic's Mirror II 824P phone is available only through Japanese carrier Softbank at the moment.